Guests will have the opportunity to sample all 12 competing cocktails at the ARTINI cocktail party at the Corcoran on April 2nd.
NORTHWEST --
Washington's top mixologists and bartenders have long injected an element of artistry into their craft. However, every spring for the last three years, the District's purveyors of the finest spirits have upped their game to a whole new level as the
Corcoran Gallery of Art
rolled out its month-long and city-wide cocktail competition, creatively titled
ARTINI
.
And 2011 is proving to be the best year yet, with 12 of D.C.'s most creative mixologists engaged in a friendly rivalry throughout the month of March, as each strives to create the most artistic martini inspired by a work of art from the much-admired Corcoran Collection.
Here's how it works. Artistic and …er… "spirited" Washingtonians are invited to visit each participating venue over the next few weeks on a designated "feature night" (the complete schedule can be found on the
Corcoran's website
) to sample the various cocktail creations.
They are then free to
cast their vote
for their favorite drink on the
Washingtonian
website, with the winning "artini" being announced at a culminating celebratory event at the Corcoran on the evening of April 2nd.
Hosted by the Corcoran's 1869 Society and now in its fourth year, the ARTINI cocktail party will feature a tasting of all 12 competition drinks, an open beer and wine bar, hors d'oeuvres and desserts, music, and dancing, and, as in past years, is guaranteed to sell-out.
REVAMP.com
is delighted to be partnering with the Corcoran on the photography both leading-into and during the event, and will be highlighting all of the participating mixologists, "artinis", and venues over the next few days.
First up….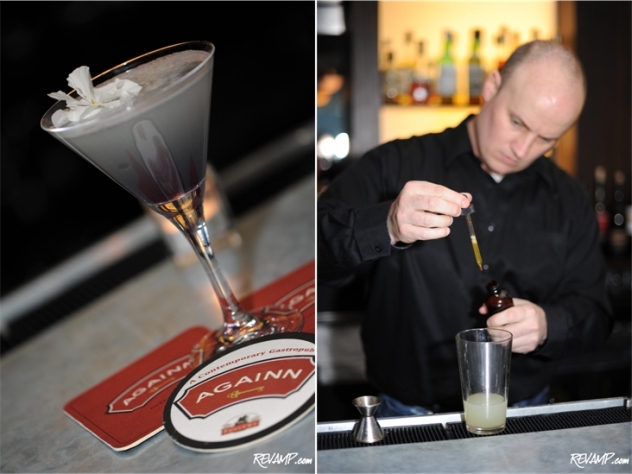 AGAINN
1099 New York Avenue, NW
Mixologist:
Brent Davis
Artini:
"The Fall of Grace" inspired by Daniel Chester French's
The Sons of God Saw the Daughters of Man That They Were Fair
, 1923, marble.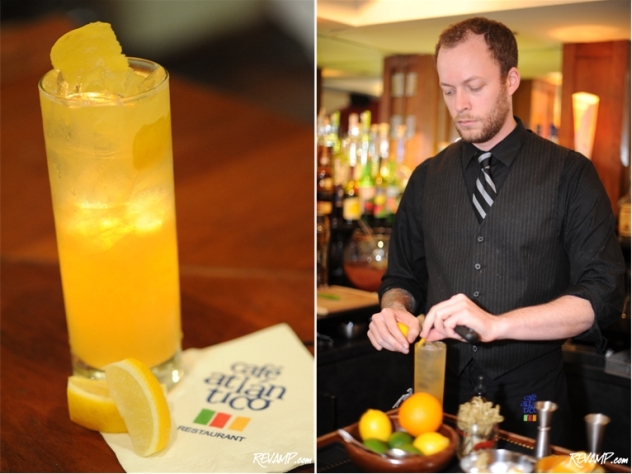 Café Atlántico
405 8th Street, NW
Mixologist:
Owen Thompson
Artini:
"Daisy If You Do" inspired by Frederic Remington's
Coming Through the Rye
, bronze.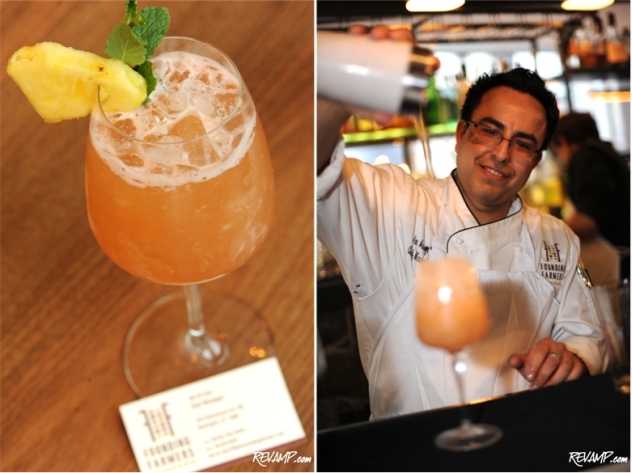 Farmers & Fishers
3000 K Street, NW
Mixologist:
Jon Arroyo
Artini:
"Harold and Maude" inspired by Eugène Delacroix's
Tiger and Snake
, 1862, medium oil on canvas.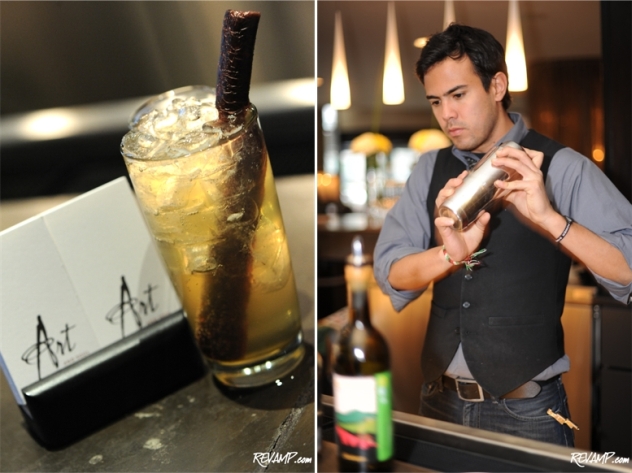 Art & Soul
415 New Jersey Avenue, NW
Mixologist:
Ronald Flores
Artini:
"Coleman's Juice" inspired by William Christenberry's
Coleman's Cafe
, 1982, painted wood and clay soil.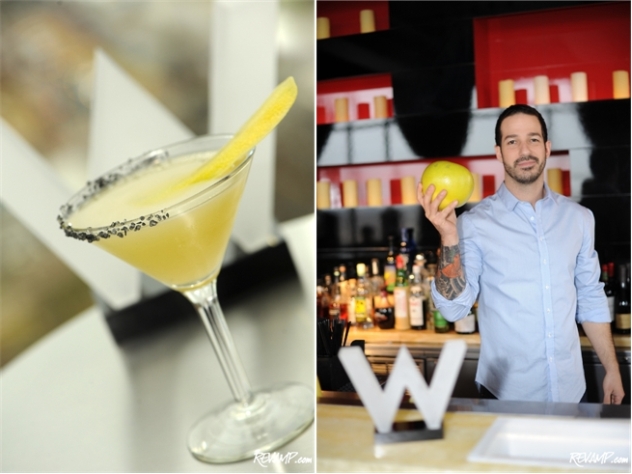 P.O.V at the W Washington, D.C.
515 15th Street, NW
Mixologist:
Joe Ambrose
Artini:
"Joan's Palate" inspired by Joan Mitchell's
Salut Tom
, 1979, oil on canvas.
**********
To purchase tickets to ARTINI 2011 on April 2nd, please visit the Corcoran's ticketing website.