SOUTHWEST --
Proving that there in fact is still truth in advertising, the
Washington Kastles
"refused to lose" on Thursday evening, as the District's prized tennis team capped the end of its regular season with a 25-11 win over the
Philadelphia Freedoms
.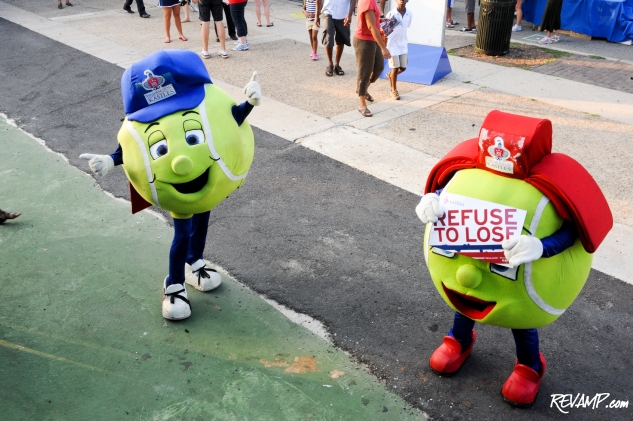 Hundreds of fans ignored a heat index that topped triple digits throughout the afternoon in order to cheer the Kastles on to victory. The team's win last night marks its fourteenth of 2011 and gives it bragging rights for becoming only the second franchise in
Word Team Tennis
history to achieve a perfect regular season.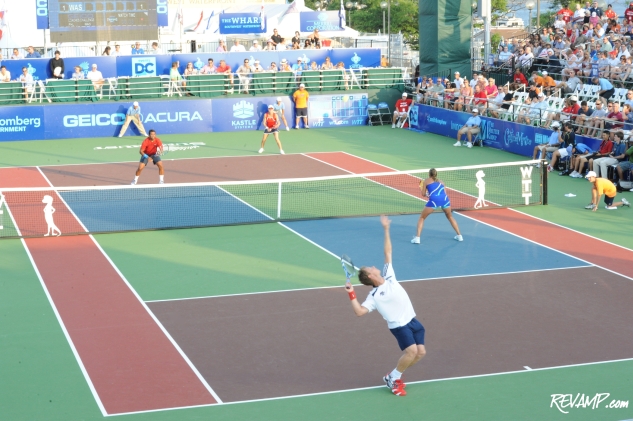 Should the Kastles win the Eastern Conference Championship tonight and capture the King Trophy on Sunday, it would become the first team ever to finish both a regular season and postseason undefeated.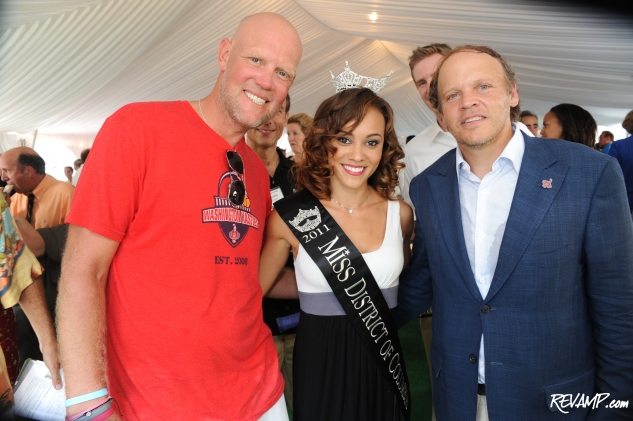 But Kastles owner
Mark Ein
played down the enormity of what such an accomplishment would mean to the team in talking about the championship finals:
"You never go into a season thinking that you're going to not lose a match… I think the thing that is special about this team is they…take it one point at a time, one game at a time, one match at a time… They're really just going to stay in the moment."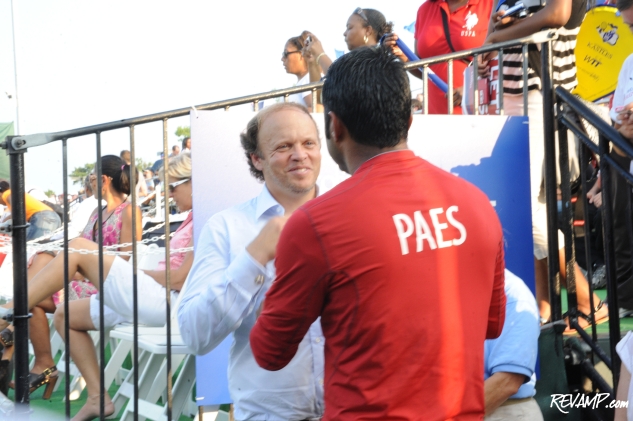 Contributing to the excitement on Thursday night, beyond the energy of a sold-out stadium, was local business news provider
Bisnow
, which hosted one of its signature "Schmooze" events in a tented VIP area before the start of the match.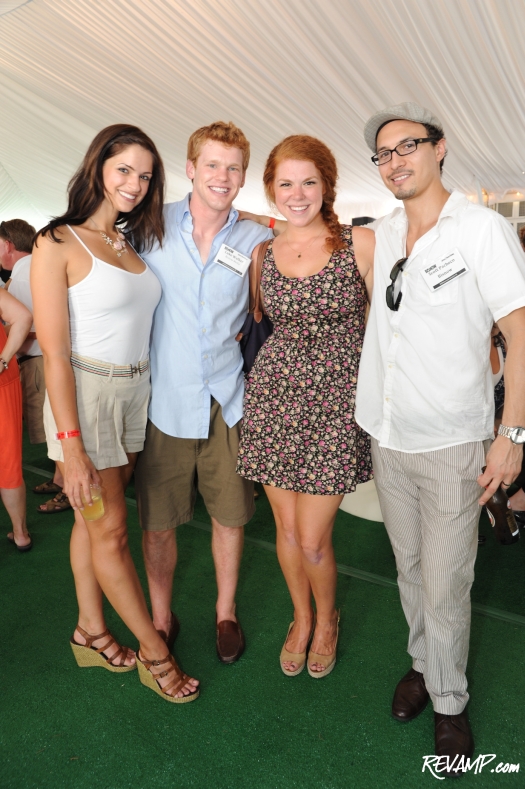 Guests, including plenty of local business executives and the recently crowned 2011 Miss DC,
Ashley Boalch
, networked, sampled hors d'oeuvres and drinks from local eateries, such as Georgetown's
Mie N Yu
, and generally basked in the cool air being pumped into the tent from a much-welcomed set of air conditioners.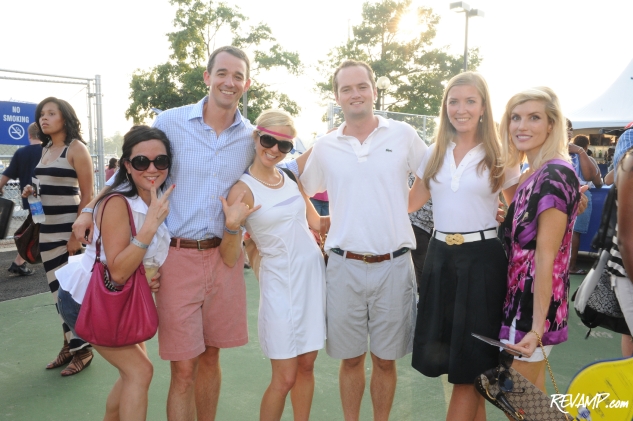 With Kastles Stadium at The Wharf just a few weeks old, Ein and
Coach Murphy Jensen
have definitely proved this season that if you build it, Washingtonians will come!
Congrats Kastles!
Tags:
Kastles Stadium at The Wharf