The South facade of Evermay estate. The historic property is just a few years younger than the U.S. Capitol building itself.
GEORGETOWN --
The historic three-and-a-half-acre estate known as Evermay finally traded hands this month in a deal valued at approximately $22 million. As first reported in
The Wall Street Journal
this past weekend,
Ryuji Ueno
and his wife,
Sachiko Kuno
, are the new owners of the 12,000-square-foot house and surrounding property, which is listed on the National Register of Historic Places.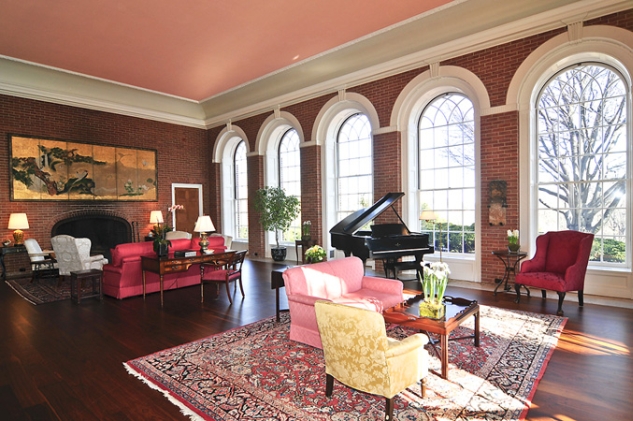 Evermay's Orangerie/Ballroom. / Photo: Long & Foster
Ueno and Kuno are the cofounders of Bethesda, Maryland-based
Sucampo Pharmaceuticals
, a biopharmaceutical company that focuses on the development and commercialization of medicines based on prostones (bio-lipids that occur naturally in the human body), with a specific focus on the treatment of gastrointestinal, respiratory, vascular and central nervous system diseases and disorders.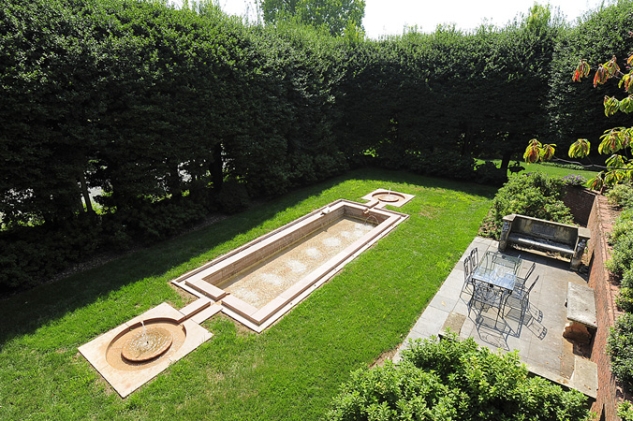 The Rabat Fountain resides on one of the property's terraced levels and was inspired by a fountain that Dupont heir F. Lammot Belin saw in Rabat, Morocco. / Photo: Long & Foster
For the first quarter of 2011, the company reported total revenue of $12.2 million, with a total market capitalization of more than $173 million as of last week.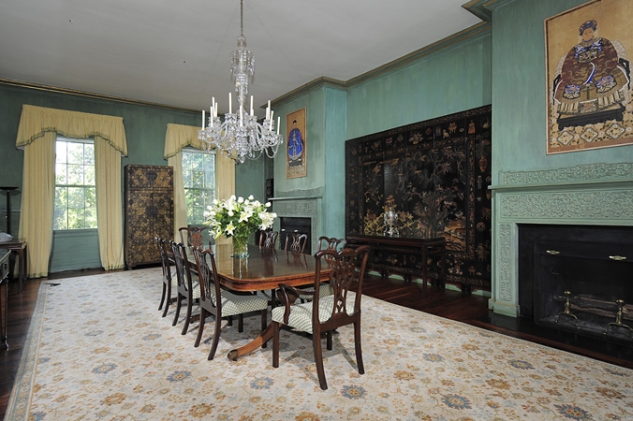 The home's dining room seats approximately 40 guests. / Photo: Long & Foster
Until this month's sale, ownership of Evermay has resided with the Belin family for much of the last century.
F. Lammot Belin
, the heir to the DuPont Chemical fortune, first purchased the property in 1923 and it has been passed down through three subsequent generations.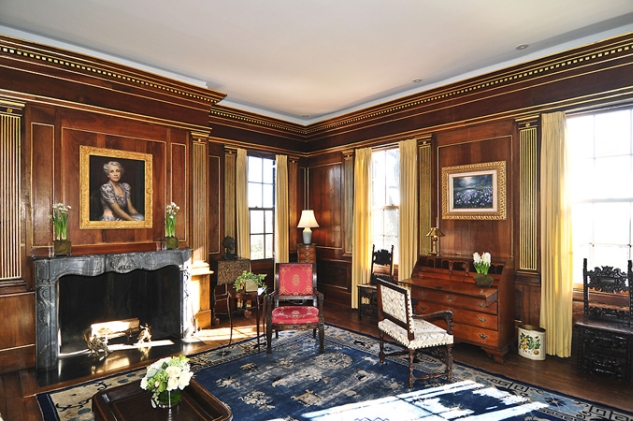 The Southeast bedroom boasts access to a private elevator. / Photo: Long & Foster
The seller,
Harry Belin
(who restored much of the historic estate over the years), first put Evermay on the market in the fall of 2008 for $49 million. This month's deal for between $22-$26 million (city records will reveal the final sale price), while still a princely sum by any standard, nevertheless represents a substantial discount over the original asking price.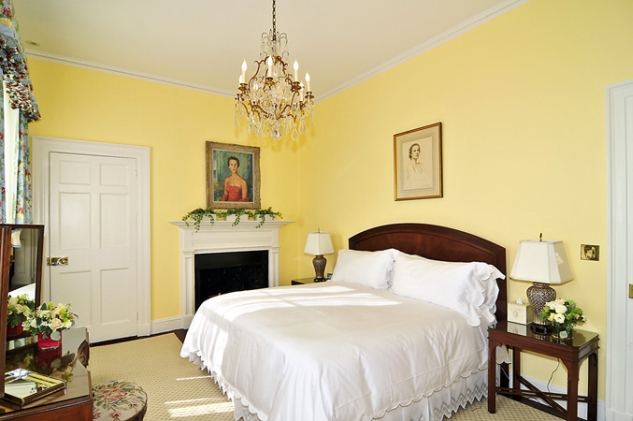 Evermay's Southwest bedroom. / Photo: Long & Foster
The 210-year-old estate, off of 28th Street, NW, sits high on a hill in Georgetown and commands views of both the Washington Monument and Rock Creek Park. Evermay boasts 9 bedrooms, 11 full and half bathrooms, 8 fireplaces, a ballroom, library, separate gate house, and room for more than 100 parked cars.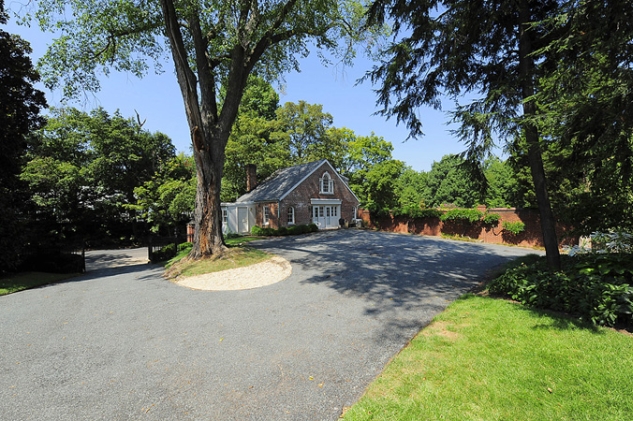 Standalone gatekeeper's cottage. / Photo: Long & Foster
The home's new owners have reportedly pledged to preserve the historic nature of the estate.
Mark McFadden
of Washington Fine Properties represented the buyers, with
Jeanne Livingstone
of Long and Foster, a Christie's International Real Estate affiliate, handling the listing.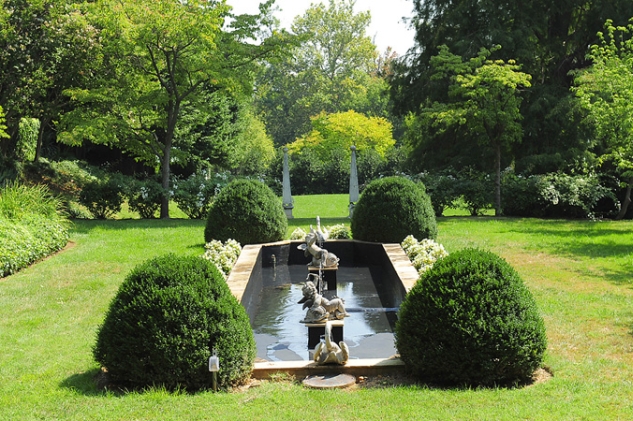 Cherub fountain (one of six on the property). / Photo: Long & Foster