Tysons Galleria General Manager Rich Dinning and Swiss Ambassador to the United States, H.E. Mr. Manuel Sager.
MCLEAN, Va. --
One hundred and sixty storied years of excellence in leather craftsmanship and modern design came front and center to
Tysons Galleria
on Thursday evening, for a special cocktail event celebrating the launch of
Bally
's newest Washington, D.C. store location.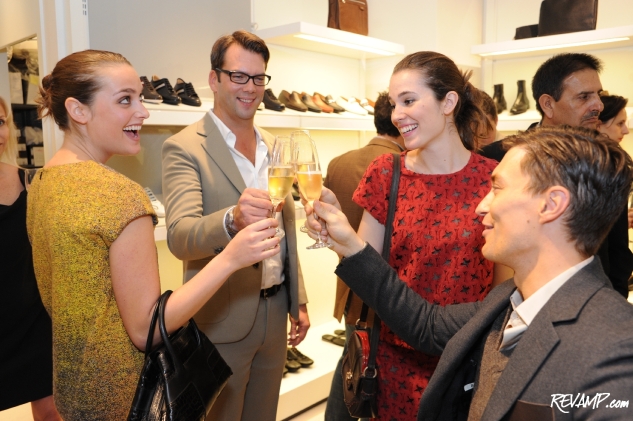 Hosted in conjunction with
Esquire
magazine, the private reception attracted a variety of local luminaries from the District's business, media, and philanthropic worlds, including Swiss Ambassador to the United States,
H.E. Mr. Manuel Sager
and his wife, Mrs.
Christine Sager
.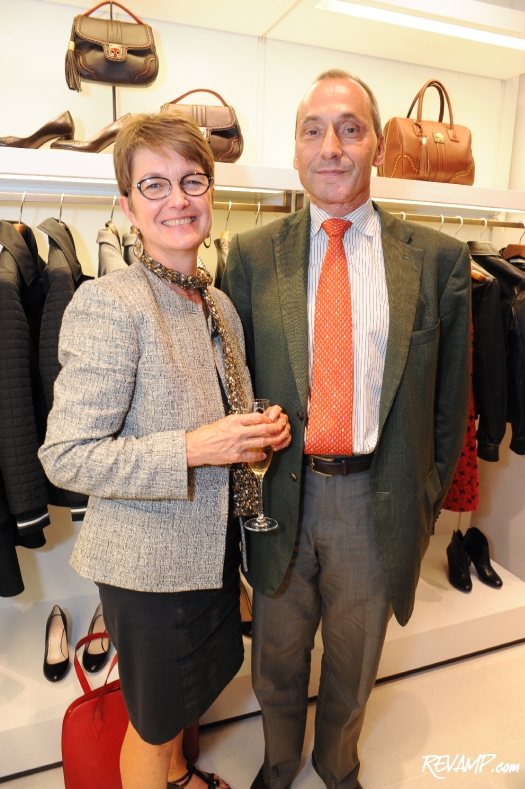 The Phillips Collection Director Dorothy Kosinski and Thomas Krähenbühl.
Referring to the strong economic and trade relations between the U.S. and Switzerland, Ambassador Sager remarked, "[Bally is a] Swiss success story. It's a success story for Swiss design. For Swiss fashion. We strive for perfection in Switzerland but always with a sense of curiosity and playfulness, as you can see from some of the designs here."
Throughout the night, guests sipped and supped on chilled glasses of champagne and passed hors d'oeuvres and desserts, respectively, while enjoying a lively jazz soundtrack and, naturally, admiring the many racks of shoes, bags, and leather accessories and ready-to-wear items strategically located throughout the gleaming new store.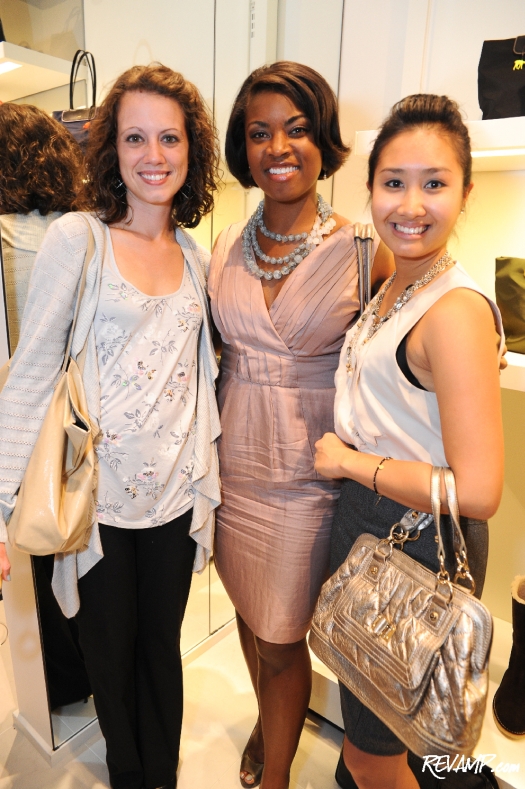 In a nod to Mrs. Sager's charitable work, ten percent of the proceeds made during the evening's purchases will be donated to D.C.-based
FAIR Fund
, a non-profit that works to prevent human trafficking of youth worldwide by building community leadership, providing education and empowerment programs, and offering compassionate intervention services.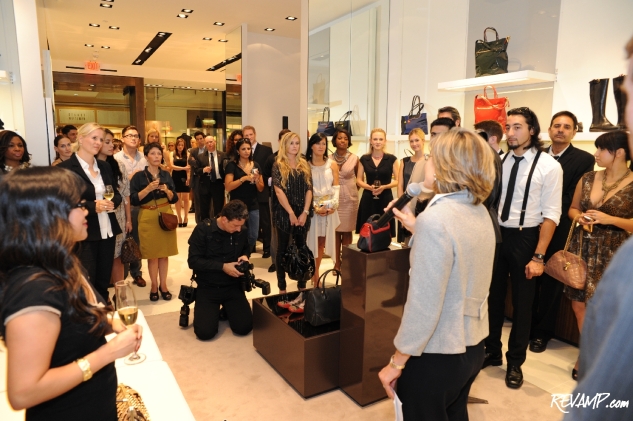 Christine Sager addresses the crowd.
FAIR Fund founder
Andrea Powell
, Director of Development
Kate Marie Grinold
, and several Executive Board members were but a handful of the guests who turned-out to support the crowded event.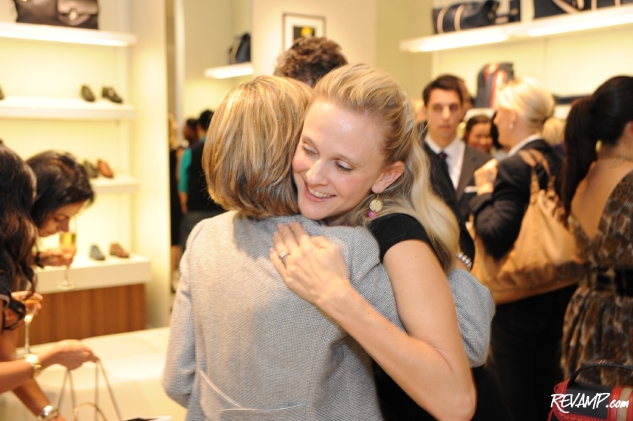 FAIR Fund founder Andrea Powell warmly thanks Christine Sager for her support.
Swiss style. American charitable savoir-faire.