NORTHWEST --
With the week's unseasonably humid air evaporating just in time,
EDEN
's lush rooftop sprang to life Thursday night during a special Fall kickoff party hosted by
Gilt City Washington, D.C.
.
The sold-out, mid-evening bash packed close to 200 guests onto the lounge's popular outdoor third-story deck area for a celebration of the changing of the seasons. Heated during the cooler months and lined by in-demand VIP seating areas, EDEN's rooftop is constantly cited as one of the city's most popular night spots year round.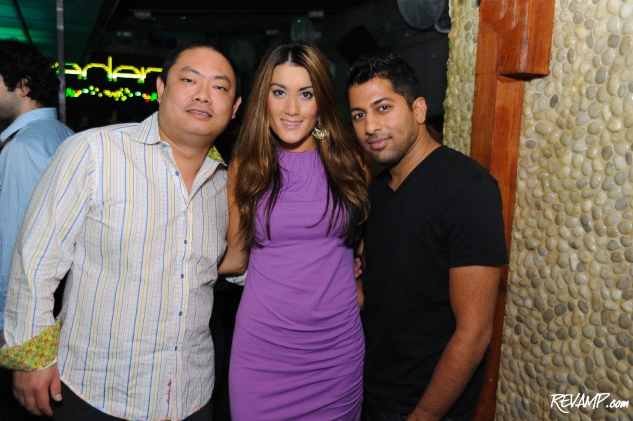 EDEN co-owners Charles Zhou and Kunal Shah flank Gilt City D.C. curator Marissa Schneider.
And yesterday evening, Gilt City and EDEN more than ensured that that reputation was cemented in place. Surrounded by an oasis of bamboo and greenery, guests were treated to a two-hour open bar from 8pm to 10pm, with complimentary platters of Japanese-style dumplings and Vietnamese spring rolls to match.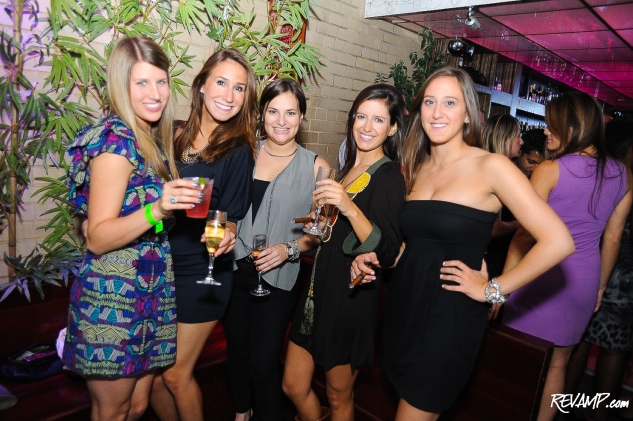 Between courageous trips to the dance floor and the occasional chilled beverage, the leaf-lovers in the crowd were invited to savor a series of hand-rolled, Cuban-seed Nicaraguan cigars courtesy of in-house tobacconist
Michael Palma
.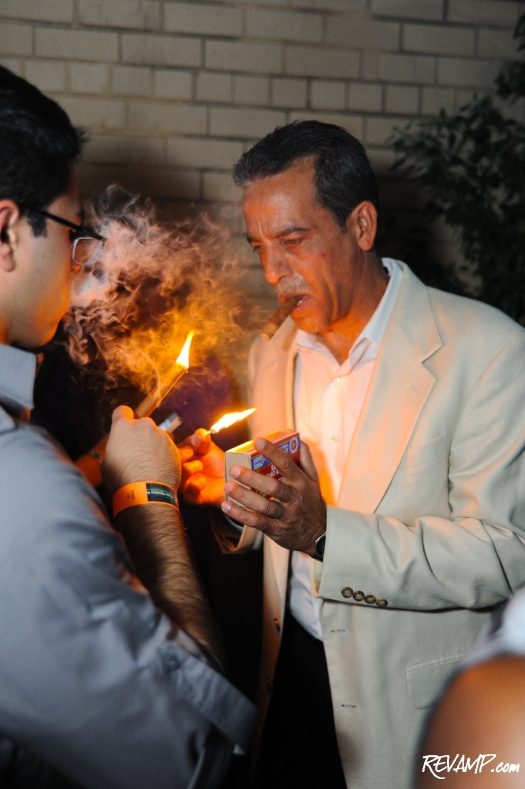 With EDEN's signature LED sign blazing beneath the DJ booth, guests breezily sipped and smoked the night away content in the knowledge that one of the hottest summers on record had finally given way to fun fall foliage.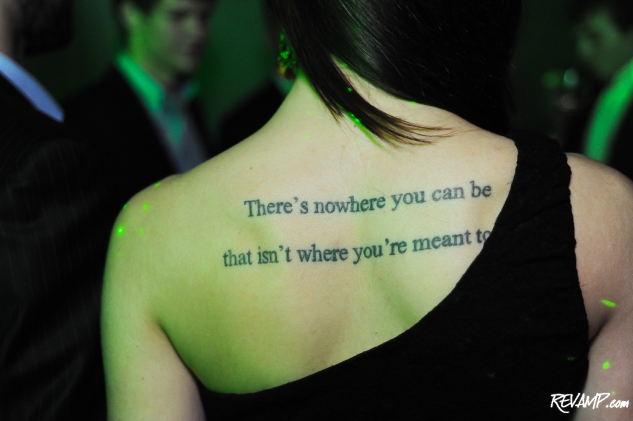 Cool…