PENN QUARTER --
One of the most important holidays in Mexican culture and dating back to pre-Hispanic and pre-Christian times, the annual 'Dia de los Muertos' or 'Day of the Dead' celebrates the dead and entices their souls to linger with the living through food, drink, and festivities.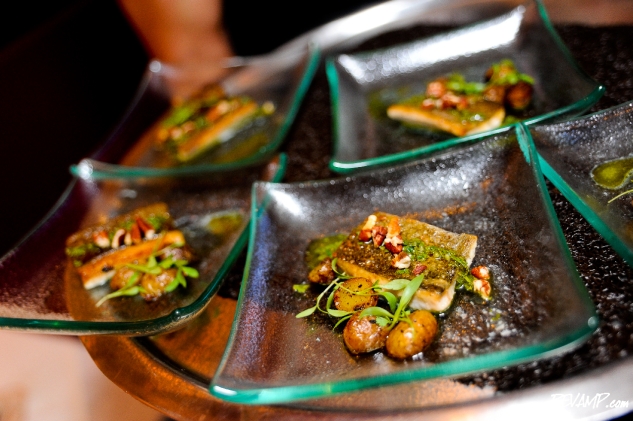 Trucha en Salsa de Hierbas.
Paying tribute to such tradition, celebrated chef
Jose Andres
'
Oyamel Cocina Mexicana
restaurant will unveil a new series of cocktails and both savory and sweet menu options next week, between Monday, October 17th and Wednesday, November 2nd.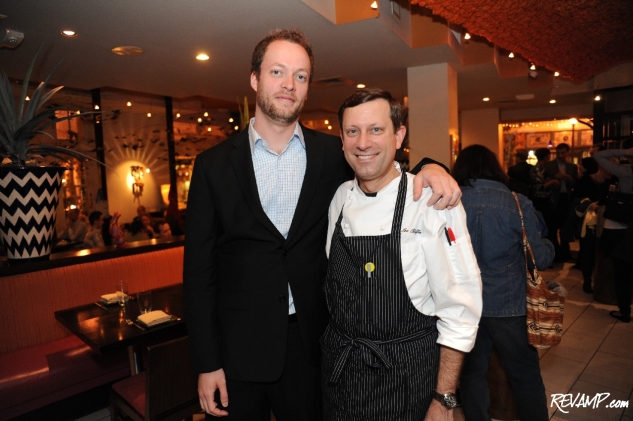 Thinkfoodgroup Lead Bartender Owen Thompson and Oyamel Chef Joe Raffa.
Now in its fifth incarnation (excuse the pun),
Chef Joe Raffa
and
Thinkfoodgroup
Lead Bartender
Owen Thompson
's inspiration behind this year's temporary menu highlights stems from the migration of the Monarch butterflies to the Oyamel fir forest in the Michoacan state of Mexico, with that region of the country boasting an abundance of corn, frijoles, and tropical fruits.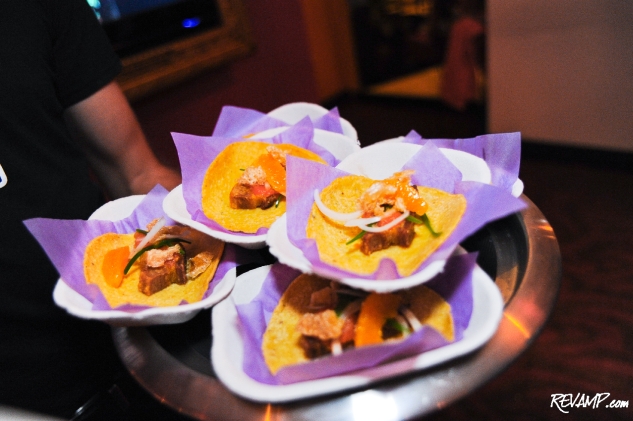 Taco de Chicharron con Naranja.
Limited-time menu options available during the 'Day of the Dead' celebration include
Taco de Chicharron con Naranja
, house-made corn tortilla with crispy pork belly and orange jalapeno salsa,
Trucha en Salsa de Hierbas
, pan-seared Idaho rainbow trout with black garlic-roasted pee wee potatoes and lemon-olive oil herb oil, and
Sopa de Calabasa con Chicharron
, silky butternut squash soup with annato, Mexican cinnamon, habanero chile and crispy chicharron.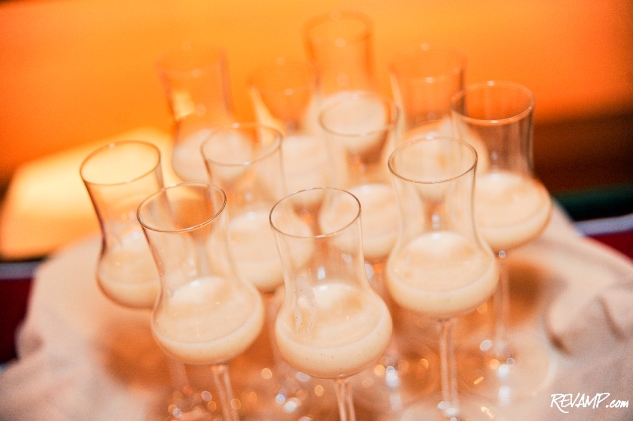 House-Made Platano Liqueur.
When paired with one of the matching celebratory libations, such as the
Harvest Moon
, Fidencio Mezcal 'Sin Humo', grilled and fresh corn, fresh-pressed pineapple, D'Aristi Mayan liqueur, Sal de Gusano with Hand-Cracked Ice or a house-made
Platano Liqueur
with Piloncillo, vanilla and Mexican cinnamon, no spirit (living or departed) could resist lingering at the table…
Indeed, the only thing that customers have to fear is probably the day Oyamel ends the festival!