Chef Enzo Fargione's porcini dusted venison carpaccio.
PENN QUARTER --
Turkeys might have a brief reprieve after this weekend, but D.C.'s foodies will dig into another feast come next week courtesy of the grand opening of
Chef Enzo Fargione
's
Elisir Restaurant
, for lunch on Thursday, December 1st.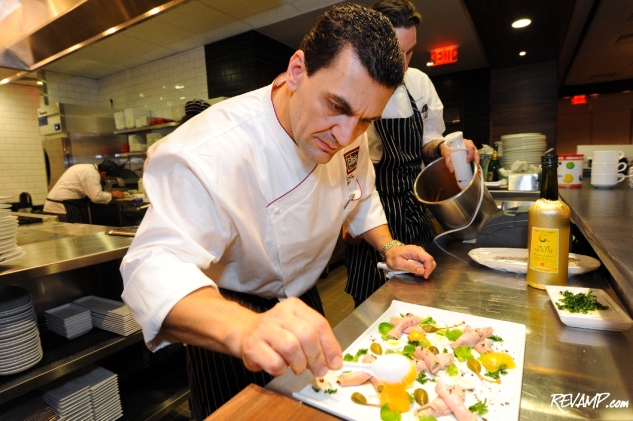 Dinner service for the District's newest purveyor of modern Italian fine dining will begin Saturday, December 3rd (but lunch will not be served that day), before the restaurant fully opens to the public for both lunch and dinner on Monday, December 5th.
Named in 2008 by
Esquire Magazine
as "one of the best 4 chefs to watch" in the country, Elisir is the latest stop on the Torino, Italy-born Chef's storied career, which has included stints as the head chef of D.C.'s four star-rated Galileo (the original), at Donna Adele, the Radicchio restaurant chain, Barolo on Capitol Hill, and the Italian tapas restaurant concept Atrium in West Palm Beach, Florida.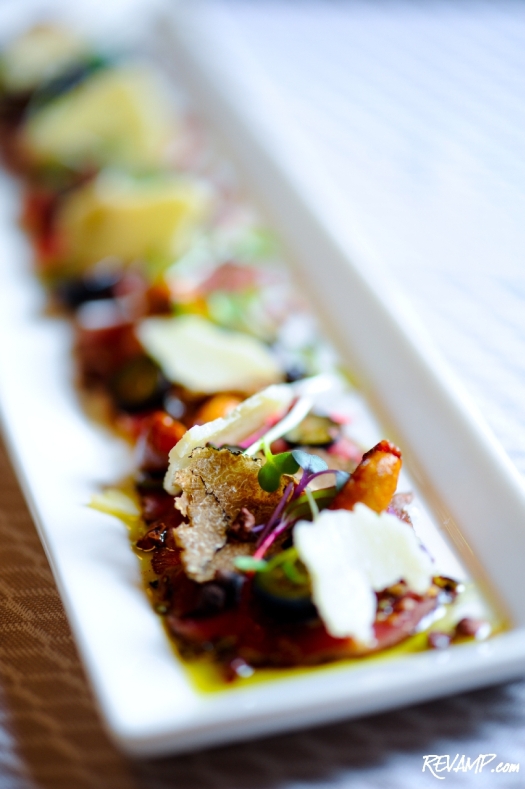 The canvas di vitello tonnato.
Most recently, Chef Fargione served as Executive Chef/Consultant to K Street power spot
Teatro Goldoni
before deciding to open his own place.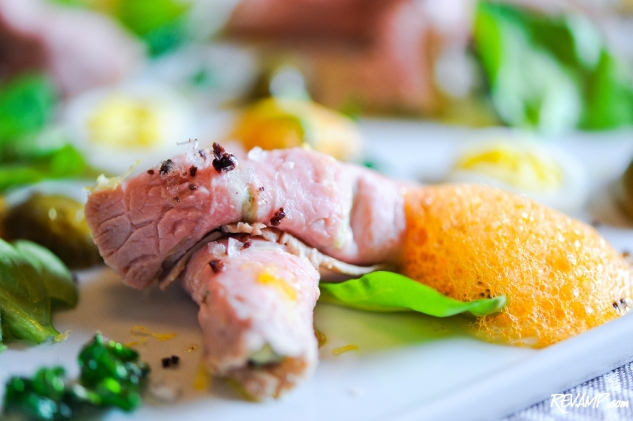 Porcini dusted venison carpaccio.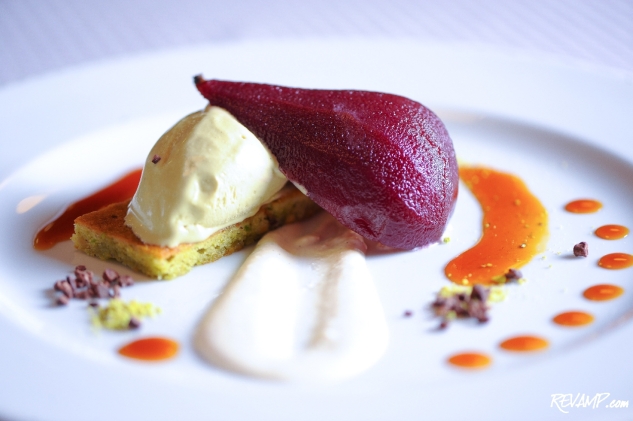 Poached pear with pistachio cake and pistachio gelato.
Elisir boasts an approximately 85-person dining area, with additional seating for 20 at the front bar. The centerpiece of the restaurant is its massive centrally located and partially open kitchen, which will showcase both a plating station and an observation deck and will broadcast an HD feed of the kitchen staff's work both online and to LCD monitors scattered throughout the venue.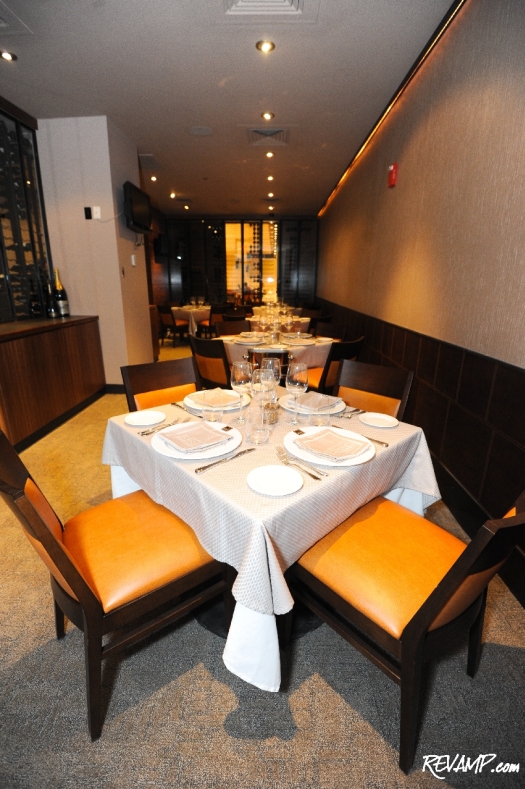 In addition to a detailed and seasonal a la carte menu, Elisir will offer guests the option of enjoying a constantly changing and highly creative multi-course tasting menu, which will marry taste to presentation and concept. The bar, in addition to serving the full a la carte menu, will mix-up batches of signature specialty cocktails, including the 'Elisir', which is a house-aged combination of gin, orange cordial, and elderflowers aged in first use Kentucky Bourbon barrels and served chilled in a Martini glass, with a flamed orange peel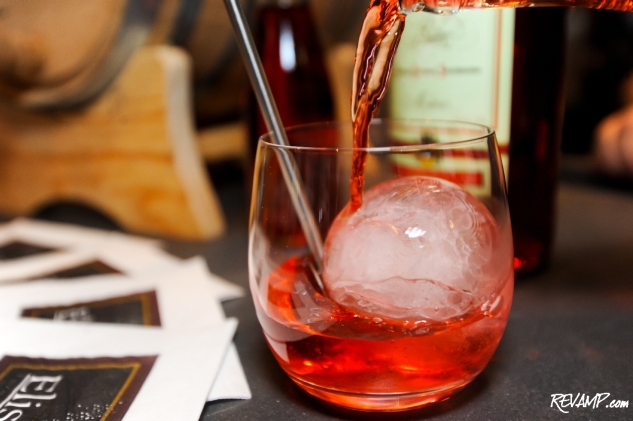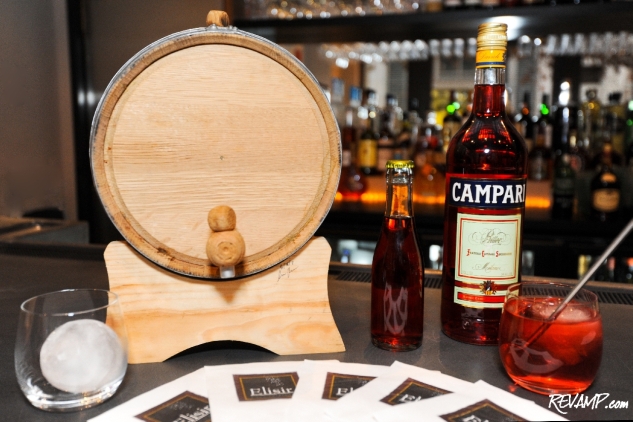 The stylishly contemporary interior of the space includes three glass-fronted wine cellars, fine wood millwork throughout, porcelain tiles, and pendant lighting.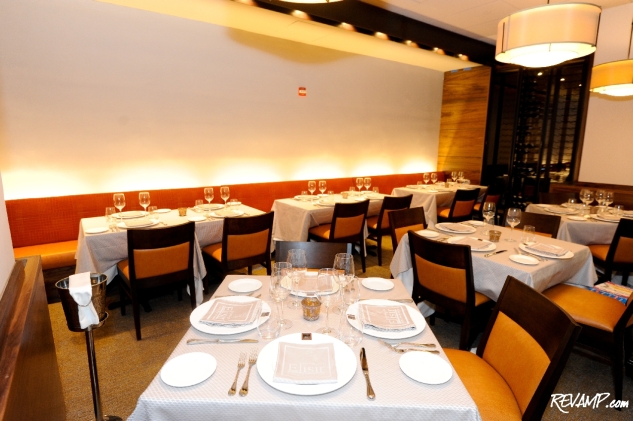 Buon Appetito Washington!