Liberty is the 2011 National Turkey of the United States.
NORTHWEST --
With all of the swagger of a bird without a care in the world, the First Turkey held court in the District on Tuesday afternoon, at the luxe
W Washington, D.C.
hotel neighboring the White House.
Before adjourning to his private suite inside the property for the evening,
Liberty
(as he was named earlier this morning by
President Obama
) posed for pictures and took questions from reporters, including members of the White House press pool, far above the city, on the hotel's much admired P.O.V rooftop terrace.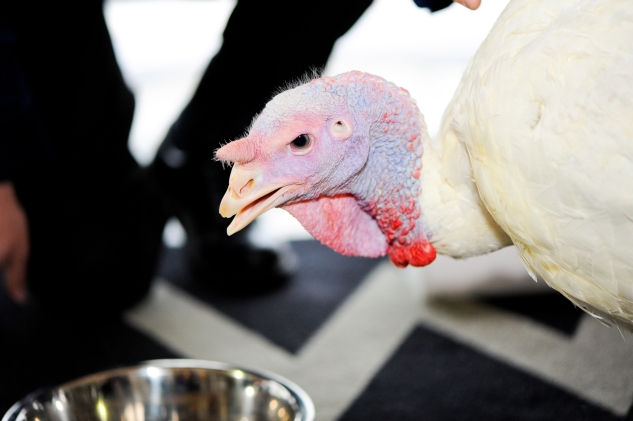 The press conference was just the first in a long series of public appearances Liberty is scheduled to make over the next few weeks. After today's official pardoning ceremony, he is scheduled to take-up residence at
George Washington's Mount Vernon Estate
, as the lead holiday season attraction through January 6th.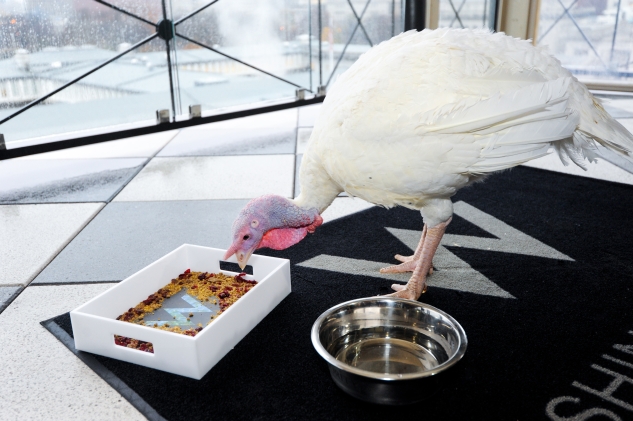 Between bites of organic soy, nuts, and dried berries, courtesy of a specially-prepared 'W Munchies Box', we had a chance to speak candidly with Liberty yesterday about a variety of subjects. And after a few drinks from P.O.V's extensive beverage menu (his handlers claimed it was just 'water'), he opened-up about everything from his Minnesota childhood to the pressure he feels to stay trim (he currently weighs-in at a svelte 45-lbs.) while being constantly in the public eye.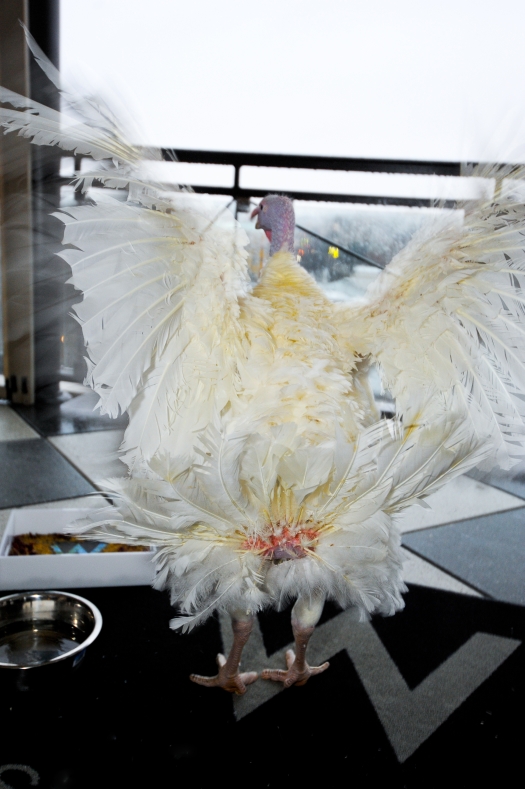 We clearly ruffled a few feathers though when we asked his opinion about the ongoing
Justin Bieber
baby controversy. As a fellow celebrity (or celebriturkey as the case may be), birds of a feather apparently really do flock together…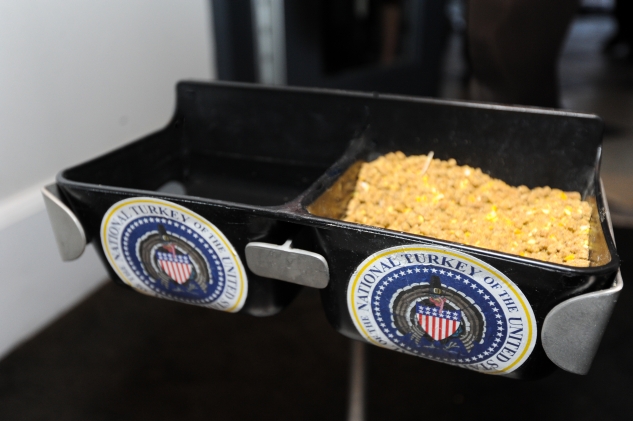 Less Liberty let fame go too much to his head, however, it's worth noting that an alternate bird,
Peace
, is eagerly standing-by, ready to assume the role of the National Turkey of the United States (there's an official presidential insignia and everything).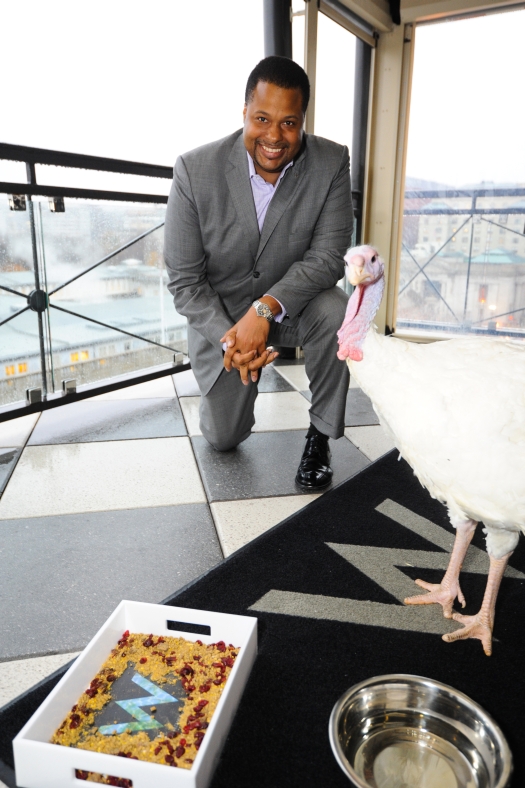 W Washington, D.C. General Manager Edward Baten with Liberty.
When asked to comment about how he felt always having to play second fiddle to his more famous counterpart, Peace replied with a terse: "Gobble gobble."