Mark Kennedy Shriver, Jeanne Shriver, and Congressman Steny Hoyer.
NORTHWEST --
The iconic reputation of the Kennedy and Shriver families was alive and well inside the warmly lit hallways of
The Jefferson Hotel
on Wednesday evening, for an exclusive party celebrating the national publication of
Mark Kennedy Shriver
's debut book.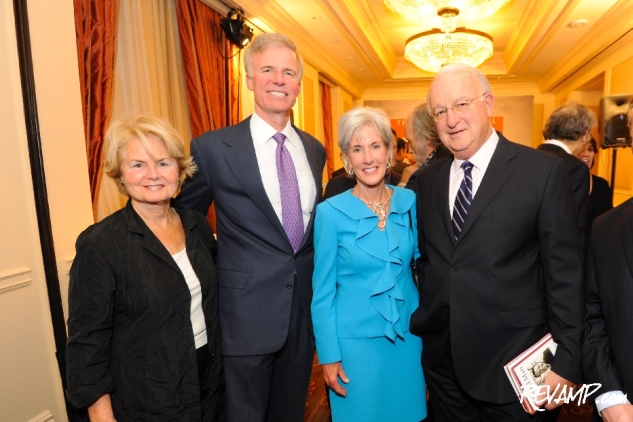 Ann Fleming, Fred Ryan, Sec. Kathleen Sebelius, and Gordon Peterson.
Extolled by
President Bill Clinton
as a "poignant tribute [that] captures the idealism and exuberance that made us all love [Sargent Shriver]", Mark Shriver's father,
A Good Man
explores their family dynamic and details how the younger Shriver applied his dad's moral principles to his own life (which included two successful terms as a member of the Maryland House of Delegates).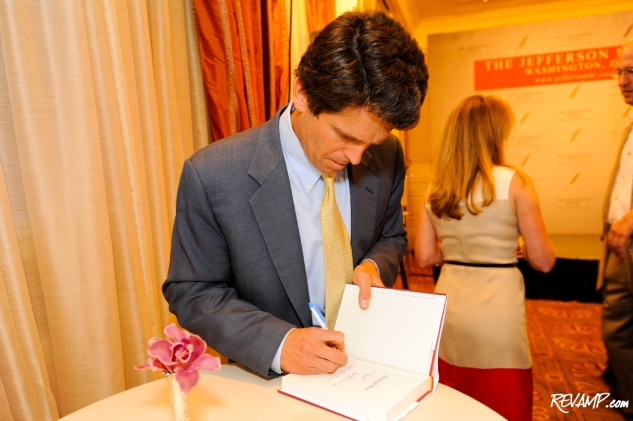 Shriver signed copies of 'A Good Man' for guests.
Sarge Shriver
, of course, was the driving force behind the creation of the Peace Corps during the Kennedy administration, served as Special Assistant to President Lyndon Johnson in subsequent years, and U.S. Ambassador to France from 1968 to 1970, among many other storied roles during his legendary career.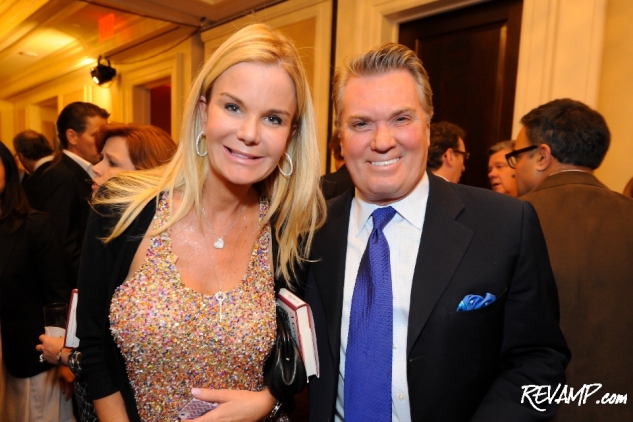 Susanna and Jack Quinn.
And the political and media might of the crowd in attendance at last night's celebration served as a true testament to the enduring impact both generations of Shrivers have had on the Washington establishment.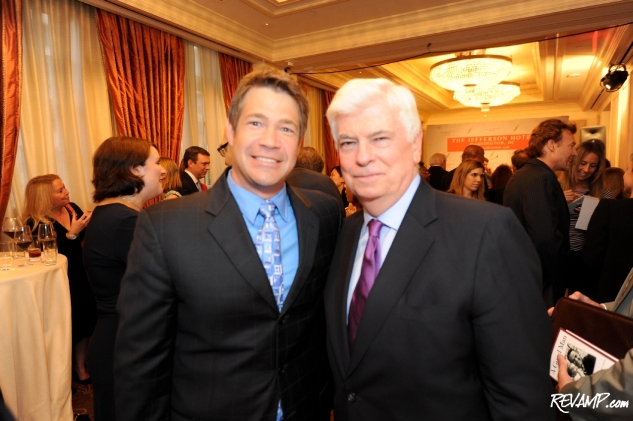 Steve Chenevey and Chris Dodd.
Spotted mingling about the crowd was
Senator Bob Casey
(D-PA), Health and Human Services
Secretary Kathleen Sebelius
, MPAA Chairman and CEO and former
Senator Chris Dodd
,
Congressman Steny Hoyer
(D-MD), Fox News Chief White House Correspondent
Ed Henry
and his wife, CNN producer
Shirley Hung
, power couple
Jack and Susanna Quinn
, and ABC7 anchors
Steve Chenevey
and
Alison Starling
, among others.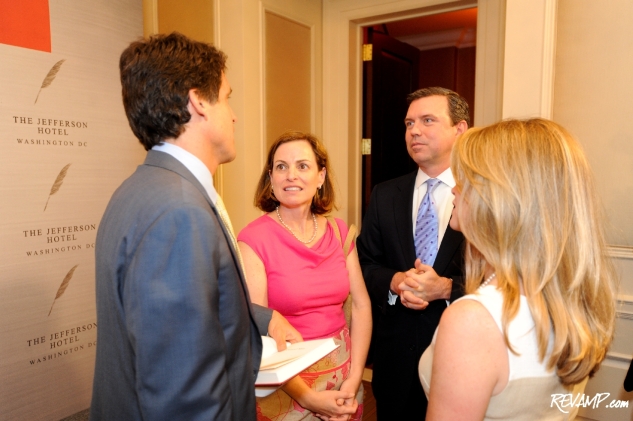 They were joined by party hosts
Susan Axelrod
, Chair and founding member of Citizens United for Research in Epilepsy, and
Politico
President and CEO
Fred Ryan
. Fellow co-hosts
Constance Milstein
,
David Axelrod
,
Genny Ryan
, and
Tammy Haddad
were unable to make the crowded affair.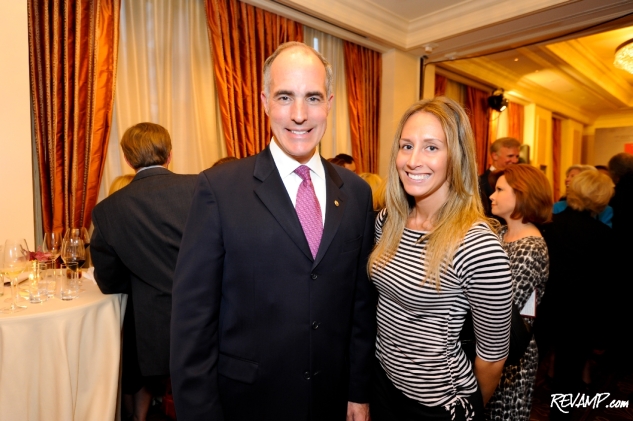 Senator Bob Casey and Washington Life contributor Sarah Valerio.
In addressing the audience of friends and family from the stage, Shriver said, "I hope this little book helps people deal with being a father better or a mother, helps them deal with balancing all of those acts, I hope it makes my father a few new friends, and I hope you get a new friend by reading this book."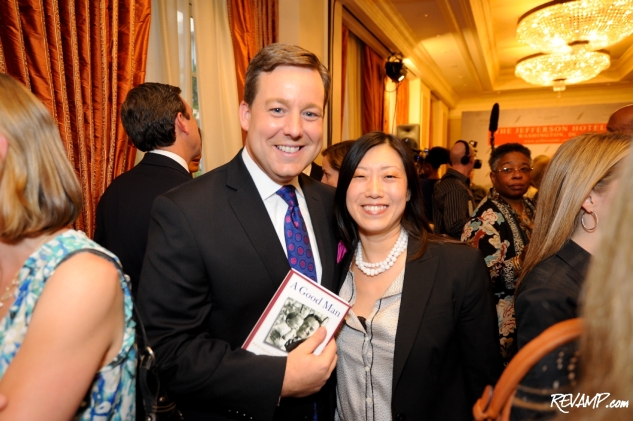 Ed Henry and Shirley Hung.
Speaking as one reader at least, mission accomplished Mark!