GEORGETOWN --
Proving once again that Georgetown remains a diligent steward of D.C. history,
The Georgetown Inn
celebrated its half-century birthday on Wednesday, with a guest list-only celebration on the hotel's ground floor.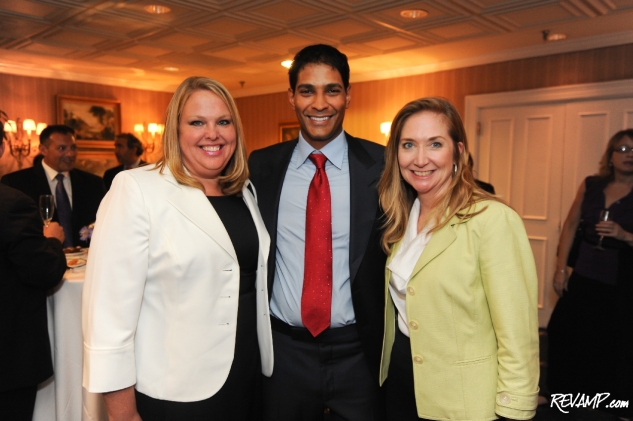 New owner
Nayan Patel
and General Manager
Kelly Curry
were on-hand throughout the night to greet guests, which consisted mostly of neighborhood executives, philanthropists, and members of the media.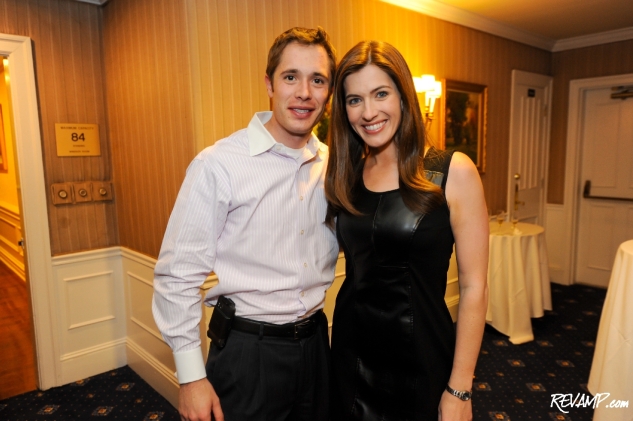 ABC7's
Natasha Barrett
,
Kris Van Cleave
, and
Jummy Olabanji
and Georgetown University officials
Linda Greenan
,
Charles DeSantis
,
Mary Anne Mahin
, and
Marjorie Boursiquot
were but a handful of the guests who stopped-by.
Attendees were greeted at the door by the soothing musical stylings of a live jazz trio, before being ushered into a private ballroom for a champagne toast. And a stream of passed hors d'oeuvres and a carving station courtesy of sister restaurant
Daily Grill
ensured that everyone left satiated.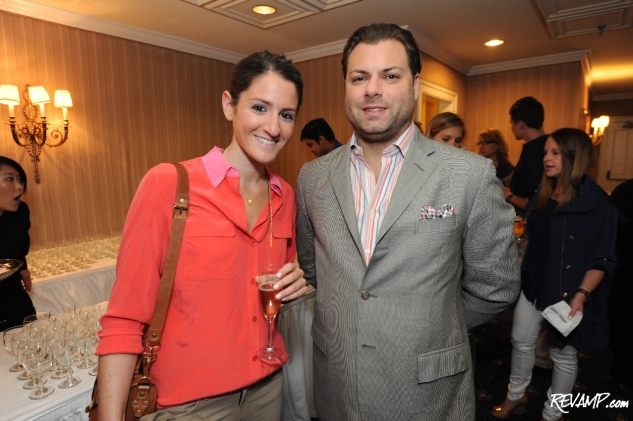 In addition to being a banner year anniversary party, the occasion also served as a welcome event to new owner
Your DC Hotels
(managed by Patel), which took over the venue in November 2011. The growing hotel brand owns more than a dozen hospitality properties across the D.C. metro region, including 8 Best Western locations.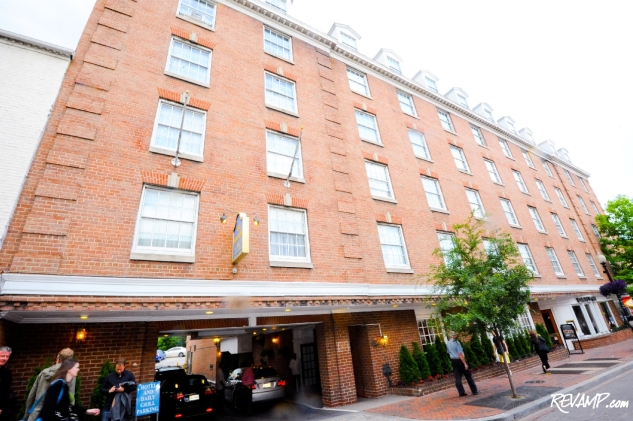 With 96-rooms and a distinct European charm, the Georgetown Inn has seen everyone from
Andy Warhol
to the
Mercury Seven
(the original seven U.S. astronauts) to
George Burns
to the
Duke and Duchess of Windsor
pass through its doors over the years.
In fact, it's probably time to start planning the centennial celebration…