Washington Kastles owner Mark Ein and mascot 'Topspin' give an enthusiastic thumbs-up to the team's 2012 season prospects.
PENN QUARTER --
It's safe to say that 2011 was a banner year for the
Washington Kastles
. The District's professional tennis team
christened its new home
on the Southwest waterfront, scored
a visit from the First Family
, and topped it all off with a perfect season for the first time in World TeamTennis history.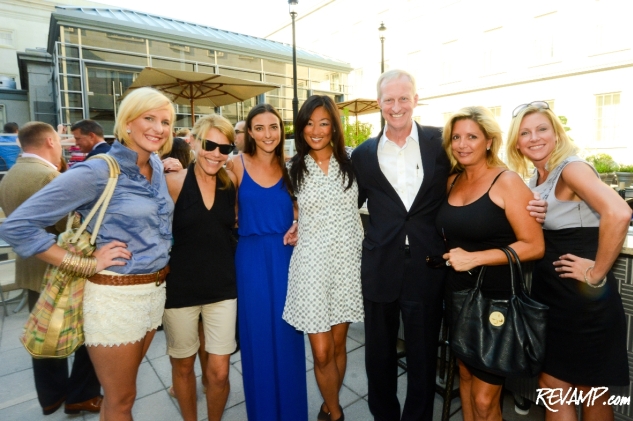 Councilmember Jack Evans happily mingled with guests.
And in anticipation of lightning striking twice with five of six players from the 2011 team returning, Kastles owner
Mark Ein
invited an intimate group of friends and family to
Poste Moderne Brasserie
early Monday evening, for a festive party celebrating the start of the 2012 season.
94.7 Fresh FM radio host Tommy McFLY and ABC 7 anchor Scott Thuman.
Hosted by
94.7 Fresh FM
radio host
Tommy McFLY
, the party guest list included a diverse group of media, political, and business notables – all of whom turned out to wish the first undefeated professional sports team since the 1972 Miami Dolphins luck in the weeks of gameplay ahead.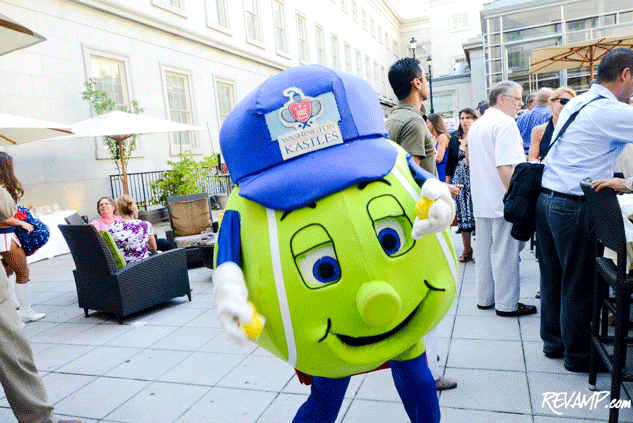 "Tennis is an individual sport," said Ein. "For three weeks out of the year, our players come together and come together as a team… So to me, the most heartwarming thing about this, while the record has been great…is just it's a chance to bring people together."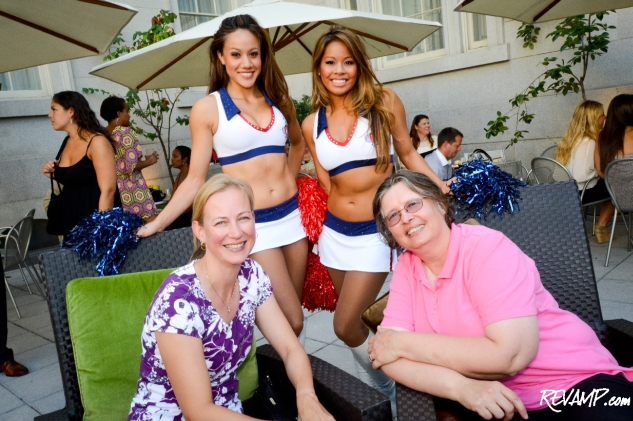 Yesterday's outdoor summer soiree also served as the launch platform for the return of the Kastles' signature charity tennis tournament on Tuesday, July 17th. Benefitting the
Tragedy Assistance Program for Survivors
(TAPS),
Share Our Strength
, and the
D.C. Public Education Fund
, next week's benefit match will boast a who's who roster of Republican and Democratic members of Congress, diplomats, members of the Obama administration, media personalities and Kastles players.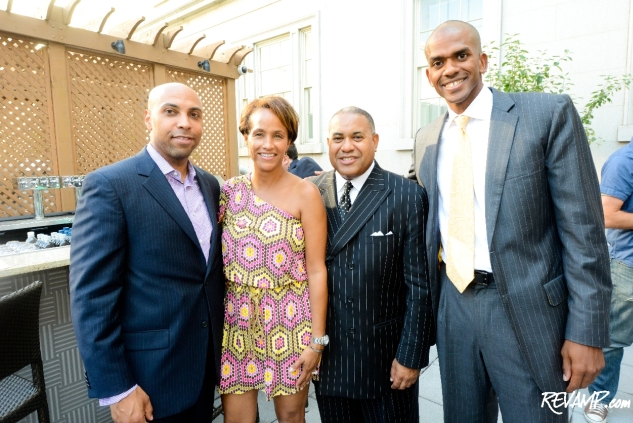 Reflecting on the Kastles' upcoming home season in the immediate days ahead, Ein concluded: "For two weeks, everyone seems to put everything aside and come down to the water and cheer on our team and for that I'm really eternally grateful."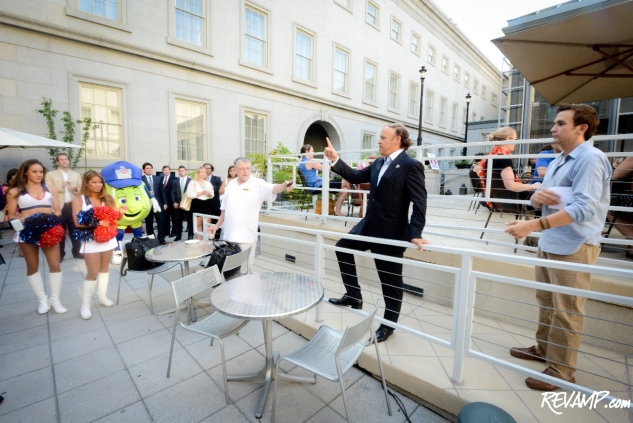 Team owner Mark Ein addresses the crowd.
Spoken like a true champion. And an undefeated one at that!