HEIST owners Timothy Sheldon, Patrick Osuna, and Charles Koch with Keystone Hospitality's Kristopher Carr.
DUPONT CIRCLE --
Washington's nightlife savants will be free to enjoy a little 'light-hearted delinquency' next week, as new lounge
HEIST
is scheduled to open its doors for the first time thanks to co-owners
Charles Koch
,
Patrick Osuna
, and
Timothy Sheldon
.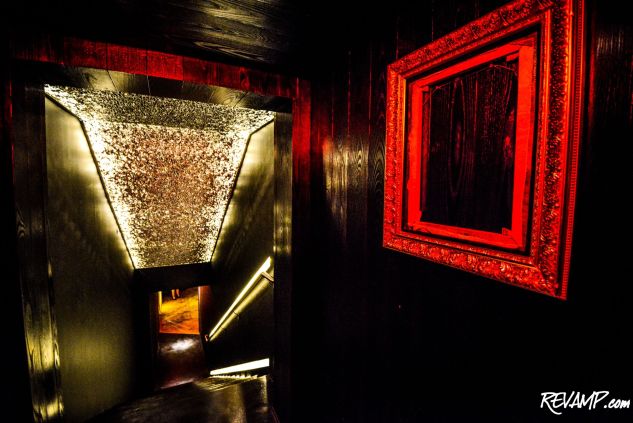 Artwork has been playfully 'stolen' from the decorative picture frames.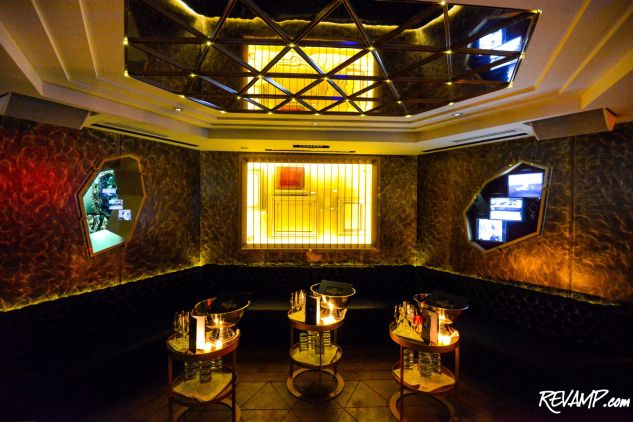 While the new venue does, in fact, occupy the same location that formerly housed the airplane-themed Fly Lounge, that's where the similarities end.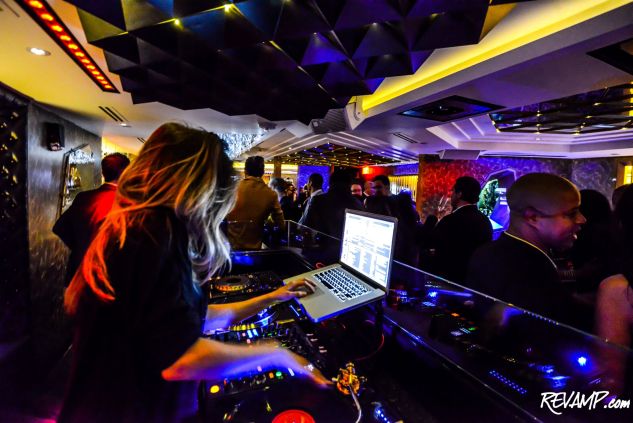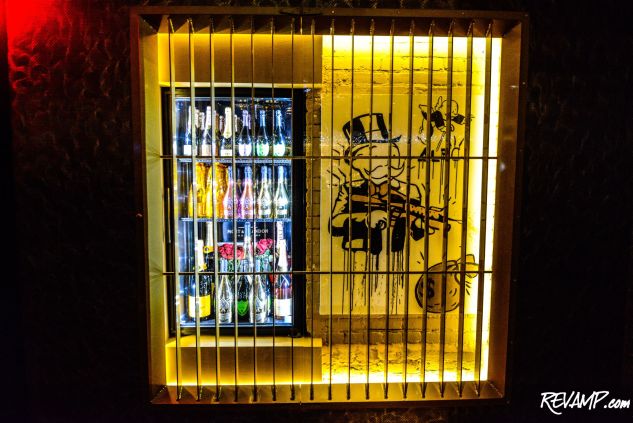 The drawing next to the champagne vault is available for purchase for a mere $35,000.
After a complete facelift that comes courtesy of award-winning designer and architect
Brian Swanson
, HEIST has been positioned as a self-described space with 'an aura of grandeur and illicit attraction'.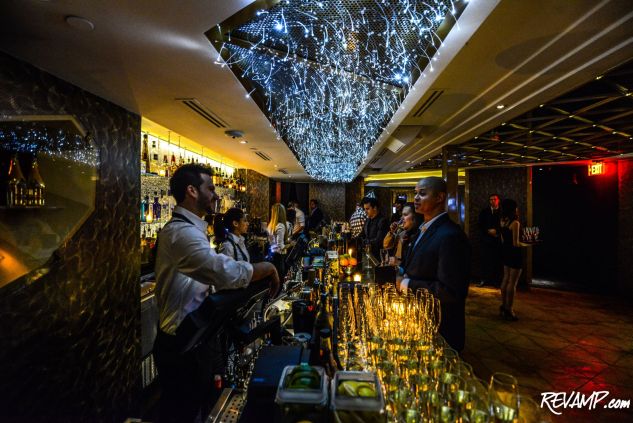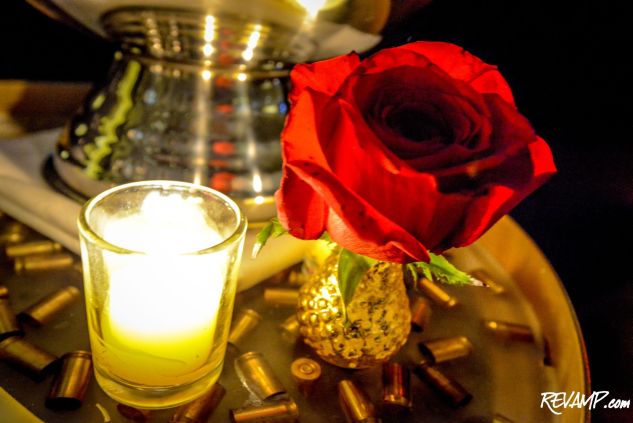 Panels of charred ash flank the understated front door and guests are guided down a darkened stairway into the subterranean venue. Once inside the main room, bronze and gold decor abounds, complete with ornamental niches and shelving.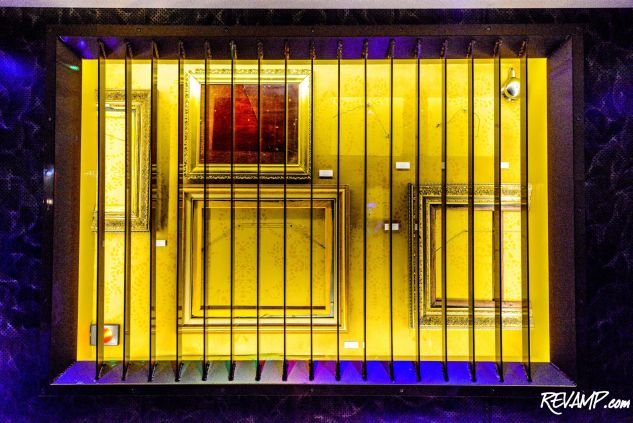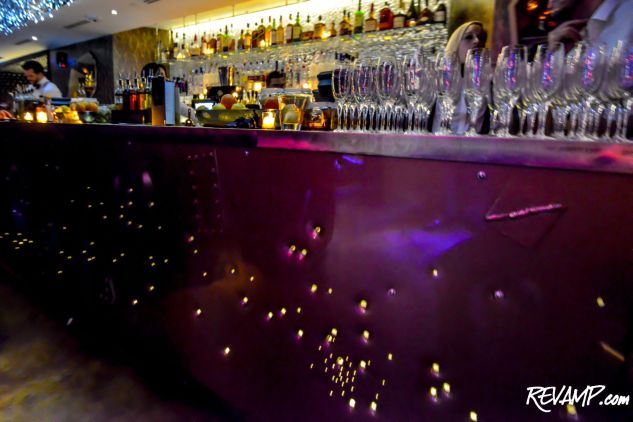 Bang, bang, bang.
A brass-topped, bullet hole-ridden bar (yes, it was shot up with real bullets) quickly steals center focus, above which sits an illuminated ceiling of multi-faceted crystals.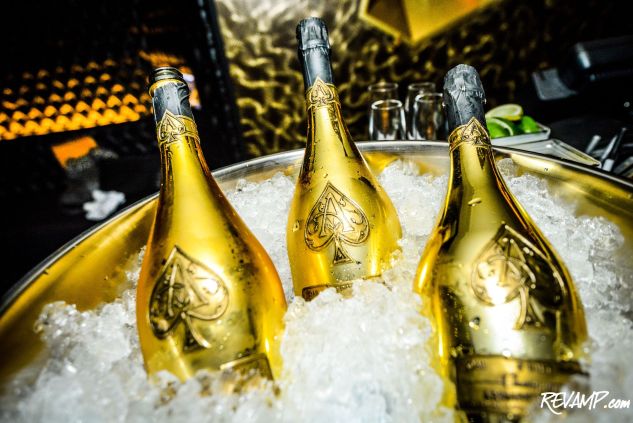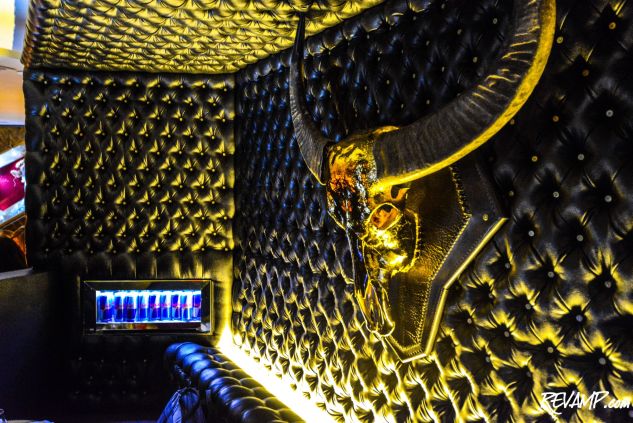 Still, the highlight of HEIST's posh interior has to be the Dirty Hands' DJ booth that lies towards the back of the room, complete with a 24-karat gold buffalo skull and an invitation-only VIP booth.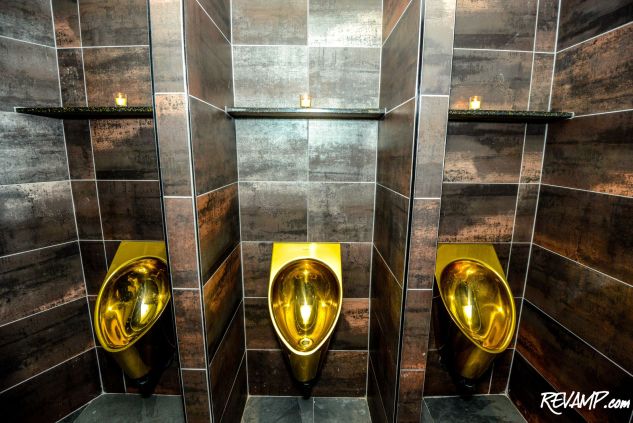 It's not just that one unlucky bovine that has received the Midas touch though. All three bathrooms have been adorned with gold-colored urinals and toilet fixtures.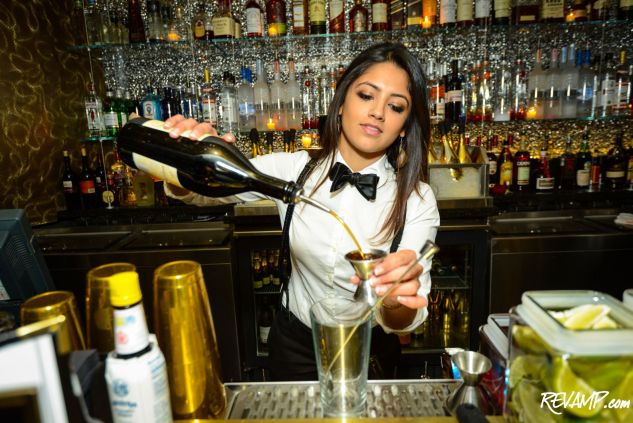 Keystone Hospitality's
Desmond Reilly
and
Kristopher Carr
, formerly with GOLDBAR and the Mondrian Hotel in New York, were enlisted to create HEIST's craft mixology and beverage program.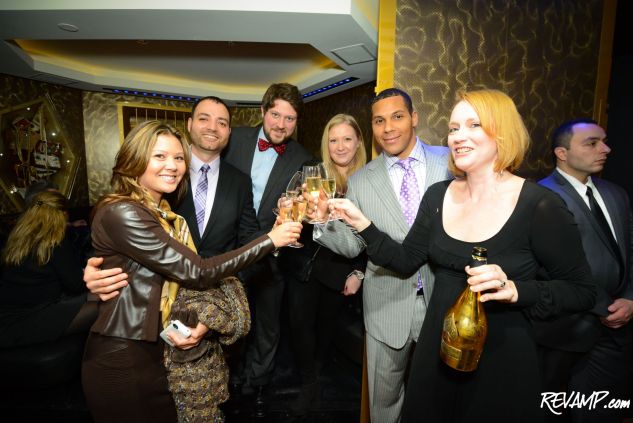 Examples of the cocktails include the
Prometheus
(Belvedere vodka, fresh tangerine juice, fresh lime juice, passion fruit and a homemade cranberry cordial; served in an old fashioned glass over crushed ice with a tangerine wedge) and the
Robert The Bruce
(Glenmorangie Scotch Whiskey, yellow Chartreuse & green tea; served in a rocks glass with a single 2" ice ball and garnished with lemon peel).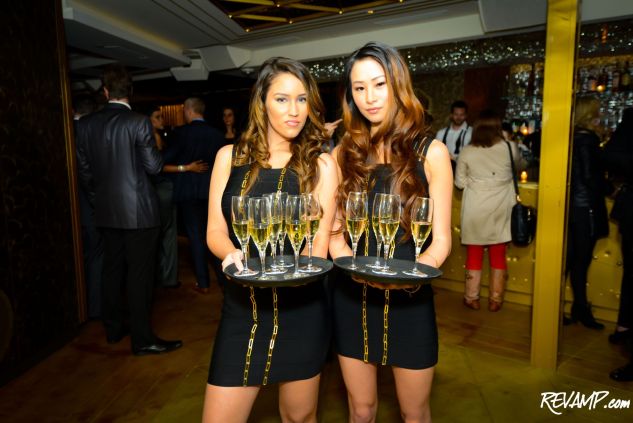 And a handful of lucky VIPs and journalists had the opportunity to sample such libations, along with bottle after bottle of Brignac Brut Gold Ace Of Spade champagne, on Thursday night, during a special preview party for HEIST.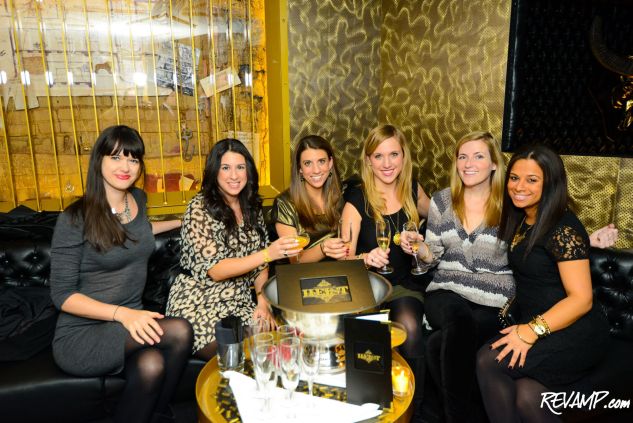 Team Washingtonian.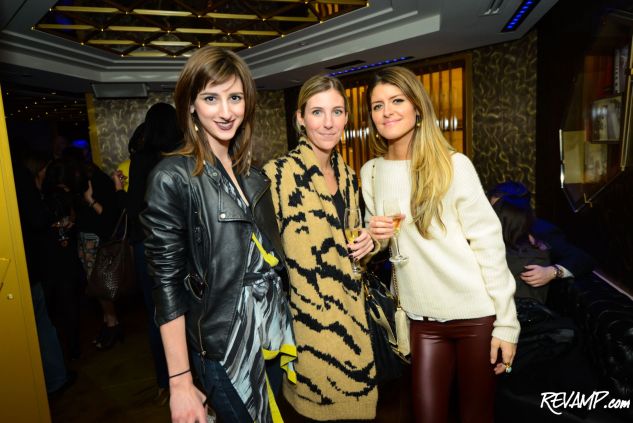 Still no word on whether or not guests stole any of the glassware though.
**************
HEIST's hours of operation are Sunday, Tuesday, and Thursday from 10:00 pm to 2:00 am. And on Friday and Saturday, from 10:00 pm to 3:00 am. Table reservations can be made by e-mailing VIP@heistdc.com.