Overlooking the White House, the W Washington D.C. offered the grandest photobooth in the city on New Year's Eve.
NORTHWEST --
Boasting unparalleled views of the city, including the White House and the Washington Monument, the
W Washington, D.C.
hotel offered one of the District's best vantage points to ring in the New Year.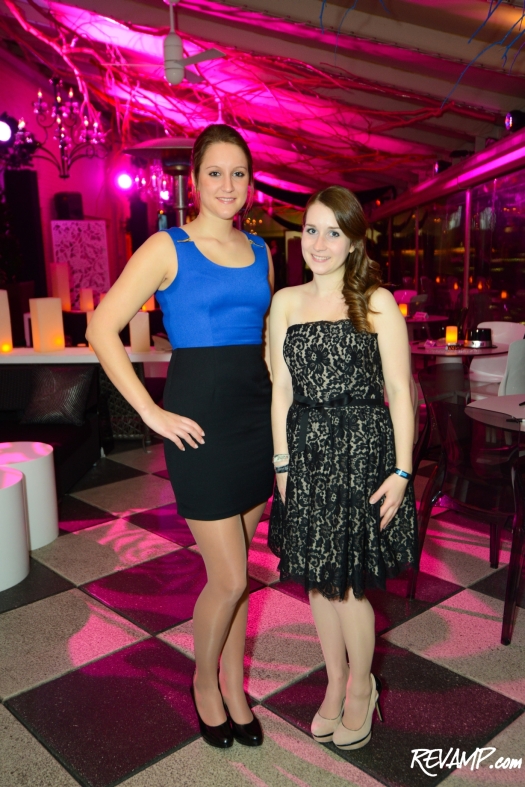 And hundreds of the city's residents took full advantage of the occasion to storm the venue's prized P.O.V. rooftop terrace and lounge on Monday, during a posh 'grandeur & glamour' themed bash.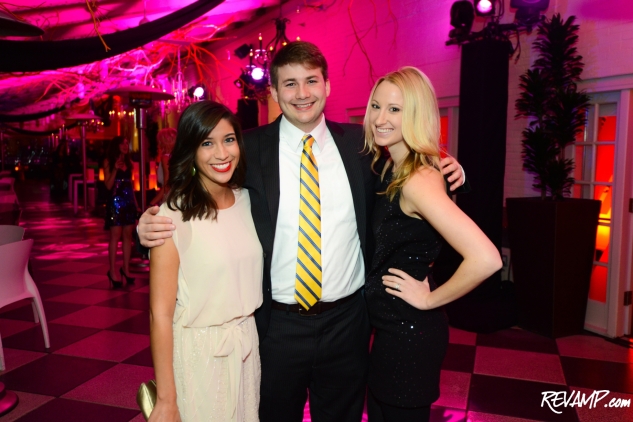 Slinky dresses and bespoke suits were the norm for the night, with gratis decorative party favors serving as the perfect accessories to the celebration.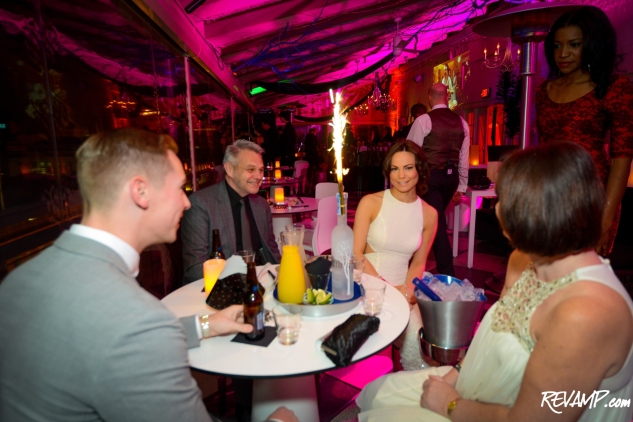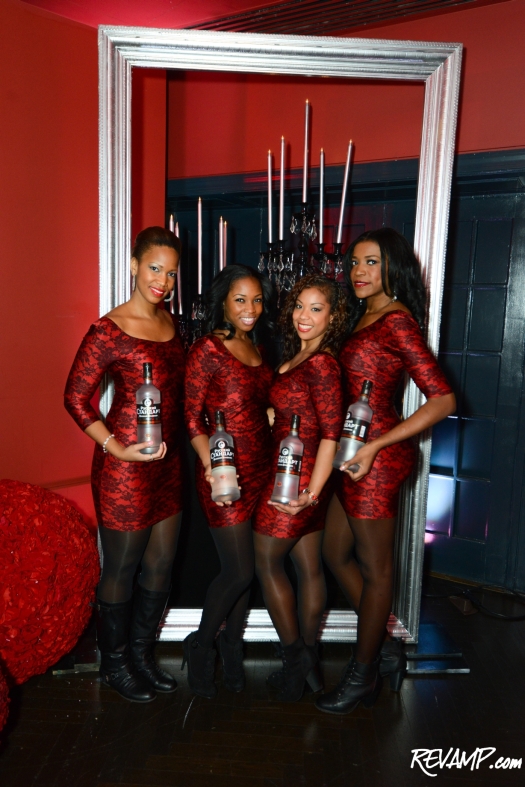 Helping warm the hearts of revelers,
Russia Standard Vodka
stood at the ready with a trio of 'cool cocktails' mixed-up specially for the evening, including a
Hammer and Ice Sickle
, a
Russian Knickerbocker
, and P.O.V's signature
Moscow Mule
.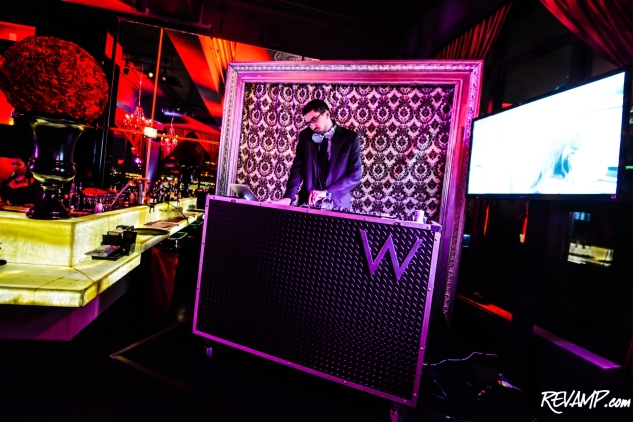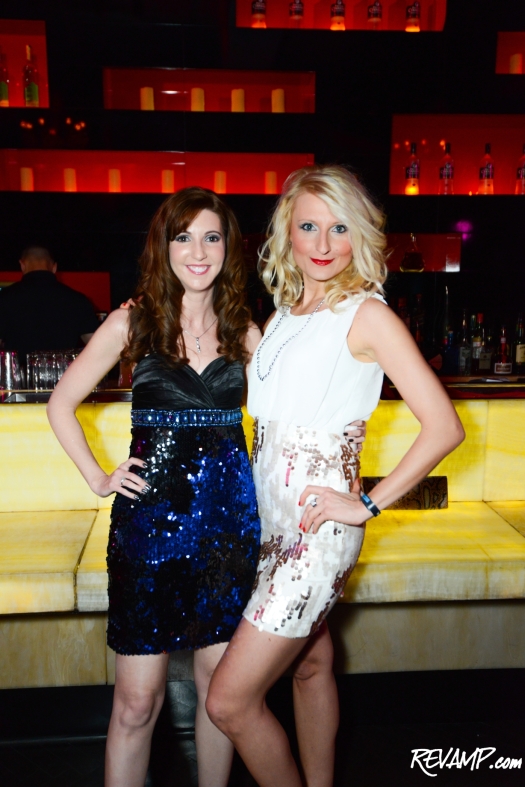 A live DJ was firmly entrenched inside the invitingly backlit lounge area for the duration of the party, which allowed guests to casually laugh and mingle throughout the heated terrace whenever they needed a break from the dance floor.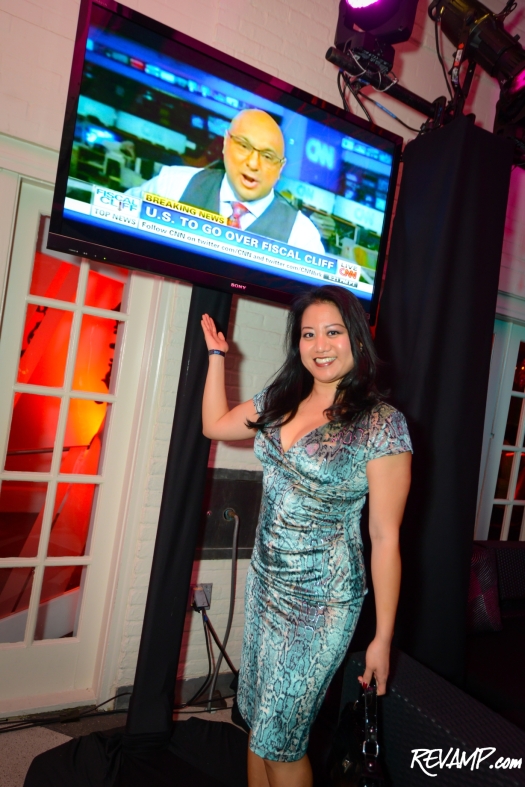 This being Washington, the fiscal cliff debacle was still foremost on the minds of many in attendance (some of whom undoubtedly work mere steps away at 1600 Pennsylvania Avenue). But the W Hotel so too had that box checked, with flatscreen monitors scattered throughout in order to provide updates about the then on-going negotiations.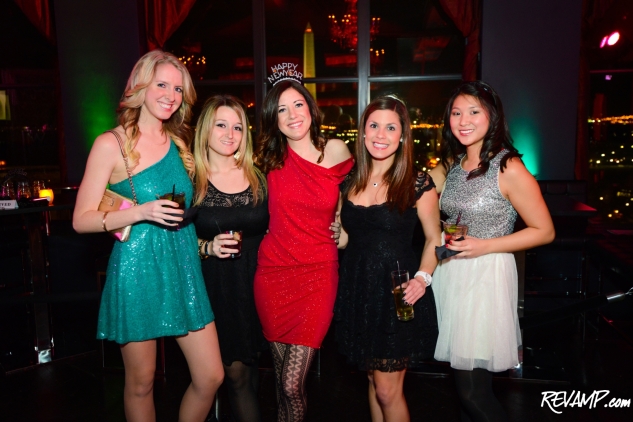 Because the grandest (and glamest) party host thinks of everything.