New York City-based fun. is nominated in six different categories at next week's GRAMMY Awards.
NORTHWEST --
Having sold-out back-to-back shows at the 9:30 Club
last year
, New York City-based
fun.
is no stranger to D.C. audiences.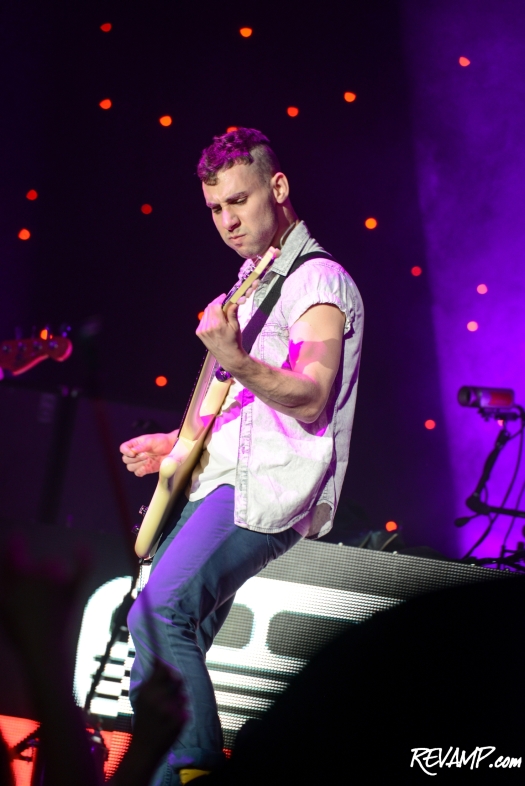 In fact, the power pop trio were in town just two weeks ago as part of the entertainment program for
President Obama
's inauguration festivities. alongside
Stevie Wonder
,
Katy Perry
, and
Usher
.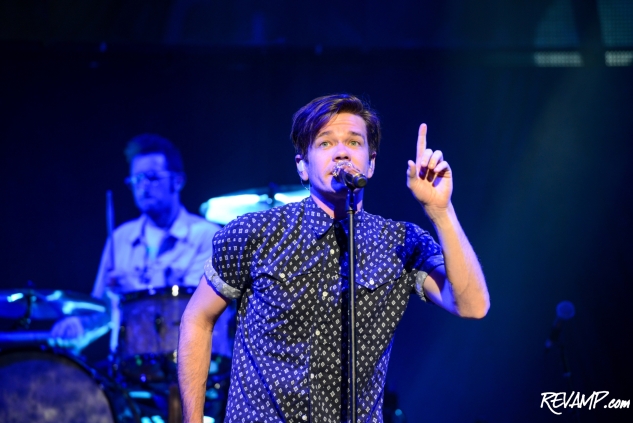 So it wasn't surprising at all to hear lead vocalist
Nate Ruess
wax nostalgic about fun.'s 2012 V Street sessions midway through Thursday evening's sold-out show at
DAR Constitution Hall
(which was also run by 9:30 Club organizers).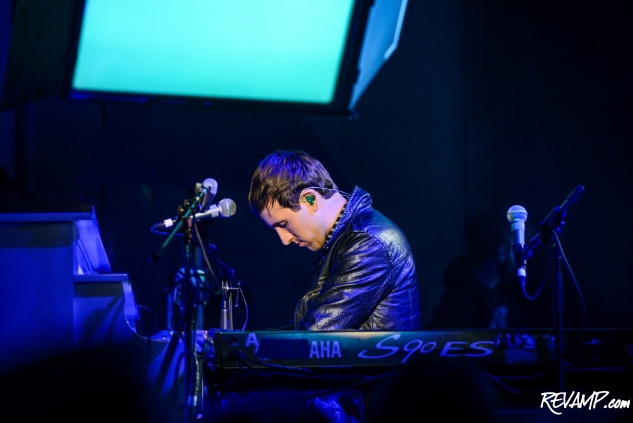 Beginning with an energetic set that led with 'Out on the Town' and 'Some Nights', the band easily cycled through all of the hits that marked their ascent from mere tour openers to headlining Grammy Award nominees (they are nominated for six awards at next week's February 10th show).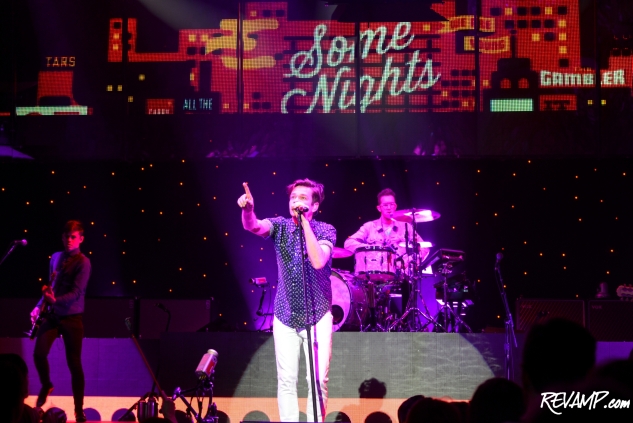 And while it was the now all-too-common rhythms and beats of fan favorites, such as 'We Are Young' and 'Why Am I the One', that had the audience dancing in the aisles, less played songs like 'The Gambler' had no shortage of cheering audience members as well.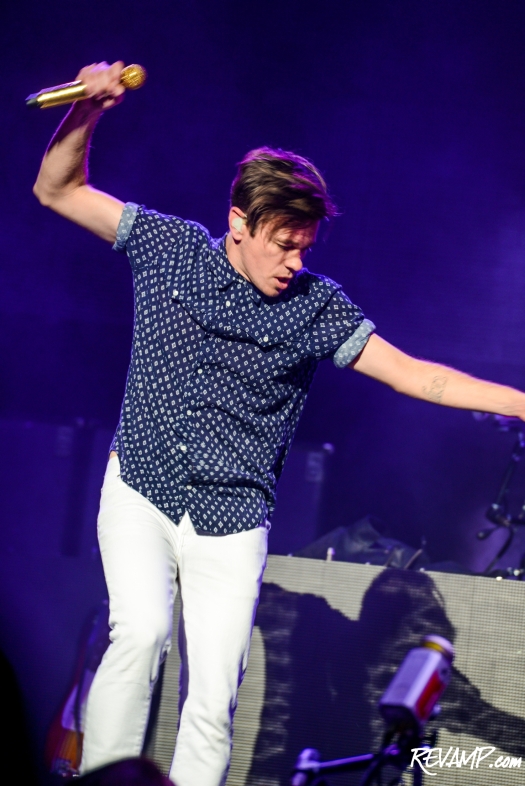 Indeed, the audience at Thursday's show was almost as entertaining as the band itself, with screaming middle school students intermixing broadly with young twentysomethings and (no doubt chaperoning) Baby Boomers.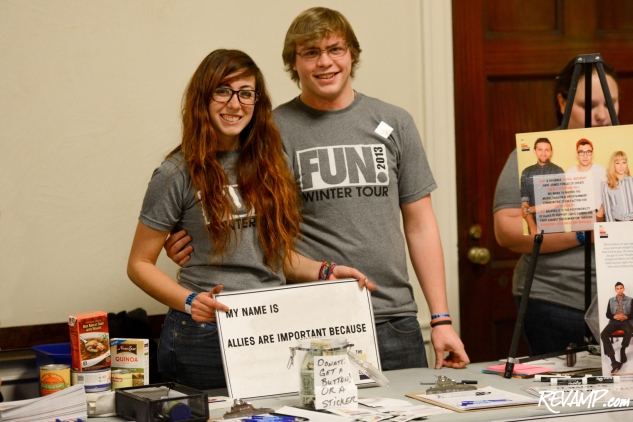 The group even went as far as to integrate a charitable component into its DAR show by joining forces with D.C.-based The Sexual Minority Youth Assistance League, in conjunction with The Ally Coalition, for an on-site fundraiser at the event by selling water bottles and raffle tickets.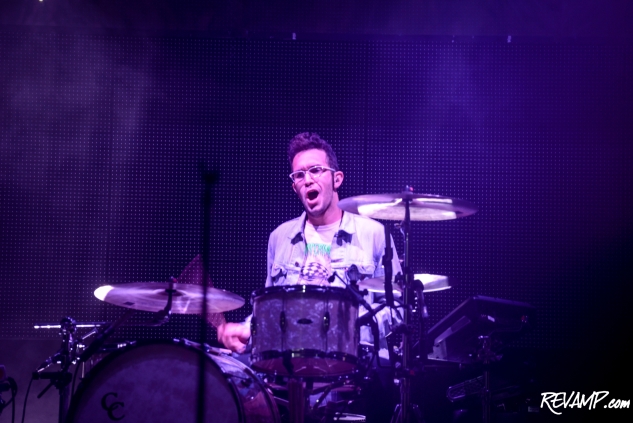 But that's fun.'s appeal, as a band that resonates across many age groups with a (mostly) family friendly message.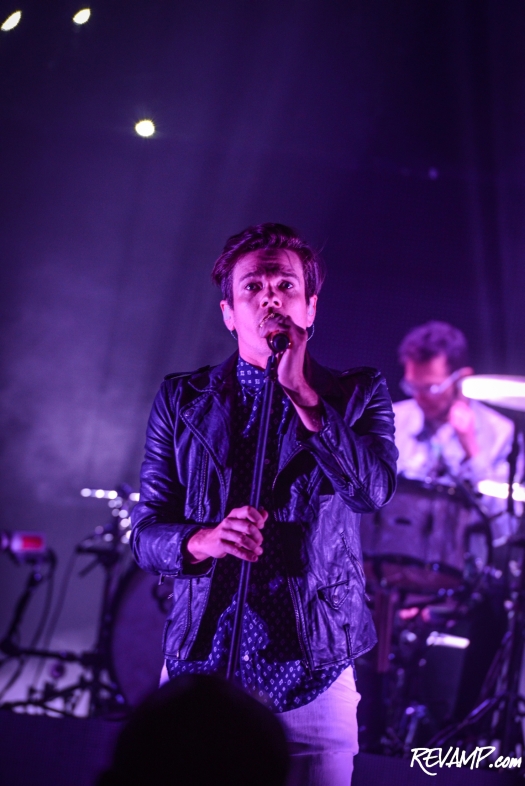 Not surprisingly, fun. is, well, fun after all.