Guests celebrate the unveiling of George's new 'Back Bar' area last Thursday (Source: George).
GEORGETOWN --
The start of 2013 brought about an onslaught of New Year's resolutions focused around self-improvement, but no one has delivered upon them quite as well as Georgetown hotspot
George
, with the popular nighttime venue introducing a series of new initiatives designed to reward its most loyal customers while simultaneously continuing to court the neighborhood's well-heeled twenty and thirtysomethings.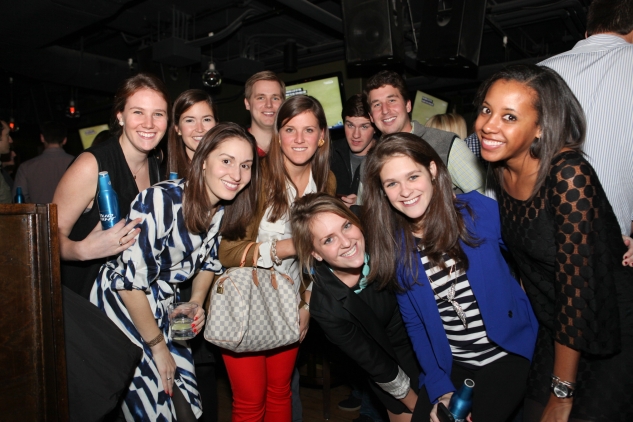 Source: George
Among the changes patrons might have noticed is a new face helping manage things behind the bar, with D.C. metro area native (Alexandria, VA specifically)
Sam Sterling
having been enlisted by co-owners
Reed Landry
,
Fritz Brogan
, and
Hunter Campbell
to help with many of the day-to-day responsibilities.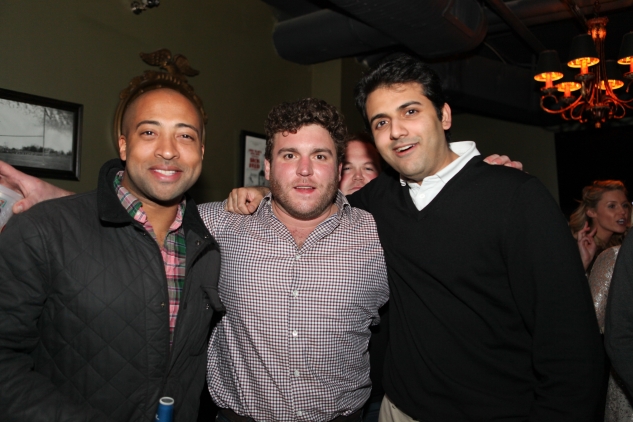 Source: George
Most recently, Sterling hosted his own packed New Year's Eve party, which drew some 600 revelers, as well as helped organize many of the party buses that ferried loads of Georgetown and Glover Park concertgoers to the sold-out Avicii show on Friday night. His experience therefore made him the perfect addition to George's team.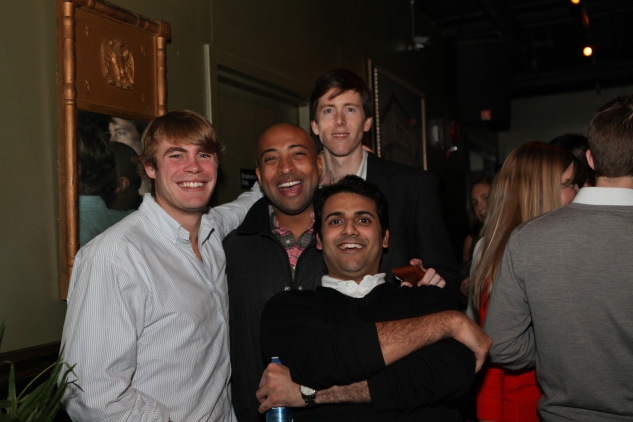 Source: George
Perhaps the most noticeable change to the latest iteration of George (we'll define George 2.0 by the introduction of the
Skybox
a year ago), however, is the debut of the space's new 'Back Bar' area adjacent to the dance floor.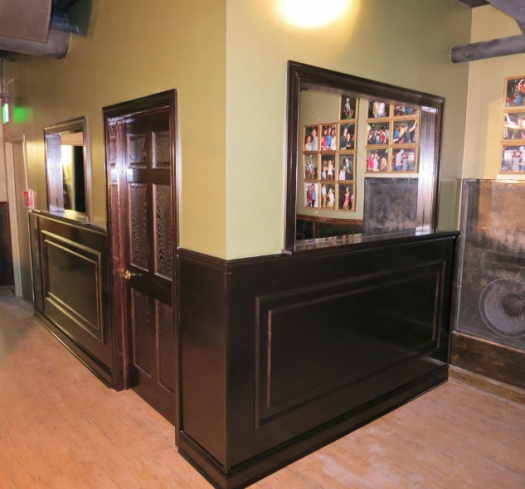 Source: The Ransom Company
Having been in the planning stages for many months now, an opening in
The Ransom Company
's construction schedule finally allowed the project to move forward last week, with the newly remodeled private space making its debut last Thursday during a crowded unveiling party open to everyone.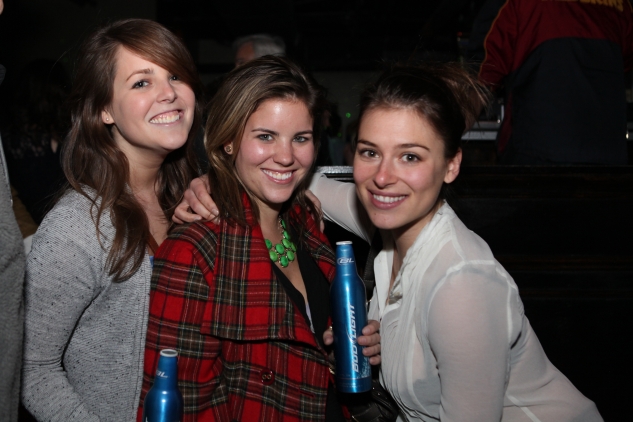 Source: George
Still, despite such a radical change to George's longstanding floor plan, the most buzz over the venue's new series of changes stemmed not from the Back Bar, but rather the introduction of a new, tiered 'Black Card' program.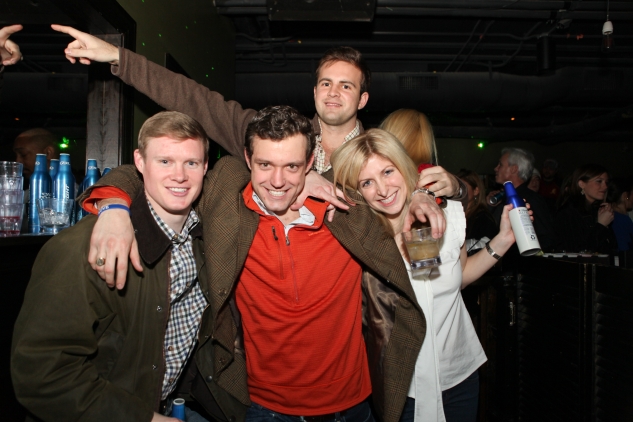 Source: George
A longstanding benefit of being one of George's most loyal customers and friends since the location first opened in the summer of 2009, the awarding of a Black Card conferred certain perks to the lucky few, including the ability to skip the door line and a complimentary $50 birthday tab.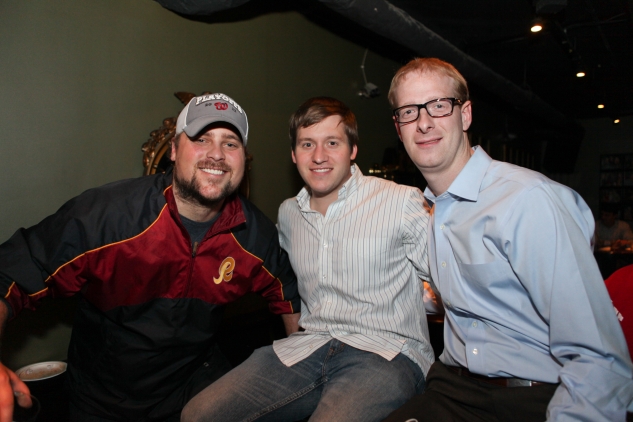 Source: George
Beginning in the coming weeks, however, George will introduce a new, tiered Black Card system, with 100 recipients annually singled out for an even more exclusive level of service, as well as their own numbered series of physical cards.
The privileges conveyed by the new system are as follows:
Receive a complimentary upgrade to a 20-oz. branded cup, instead of the standard 12-oz. one, for drinks.


Bypass the line at the door.


Receive a 25% discount off of your tab.


Complimentary coat check for both you and a guest.


Receive a complimentary $75 birthday tab ($50 tab for original Black Card holders).


Open bar birthday parties from 10:30pm to 11:30pm.


Receive a 50% discount to all George special events, as well as George's larger holiday events held at other venues, including those on St. Patrick's Day, July 4th, Halloween, and NYE.


Access to the new private Back Bar area.


The ability to add friends to George's master door list.

**Privileges noted in italics will apply to all Black Card holders, including existing ones as well as members of the new list of 100.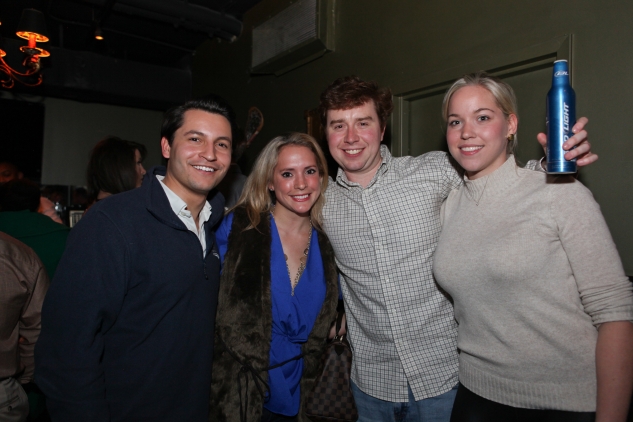 Source: George
For those that are averse to change, fear not though. Some things will always remain the same. George's famous gourmet pizzas and shrimp scampi plates will always be but a short order away.