nopa Kitchen + Bar, restaurateur Ashok Bajaj's eighth D.C. restaurant, opens in Penn Quarter on May 6th.
PENN QUARTER --
It would be an understatement to say that D.C. restaurateur
Ashok Bajaj
knows a thing or two about the how/when/where to open a new eatery, with his
Bombay Club
,
Bibiana
, and no less than
two
Rasika
locations popular destinations among powerlunchers and date night devotees alike.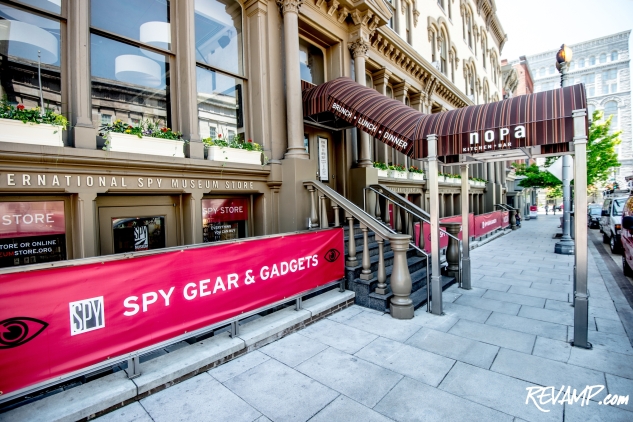 But rather than rest on his rather considerable culinary laurels, Bajaj is putting the finishing touches on his eighth Washington restaurant (The Bombay Club, which opened in 1988, being his first), with Penn Quarter's new
nopa Kitchen + Bar
scheduled to open its doors on Monday, May 6th.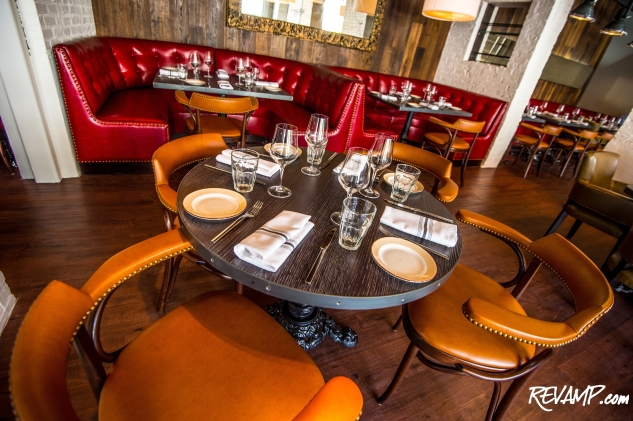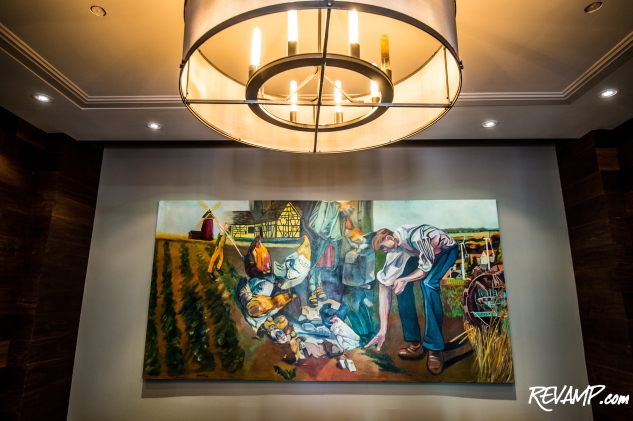 A play on words over the new restaurant's location 'just north of Pennsylvania Avenue', the 160-seat American brasserie will offer a daily lunch and dinner menu, with a weekend brunch available on Saturdays and Sundays.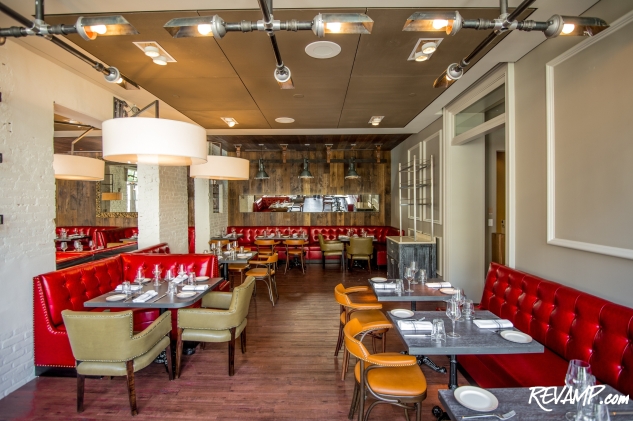 Taking charge of nopa's kitchen is Executive Chef
Greg McCarty
, who began his career under the tutelage of venerable Chef
Jean-Georges Vongerichten
in his award-winning and eponymous New York City restaurant and also boasts leading stints at Paradise Island's Dune (another Vongerichten property) as well as Chef
Nobu Matsuhisa
's Nobu 57.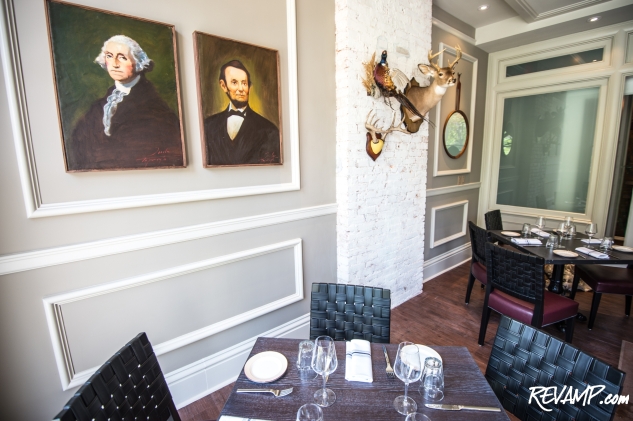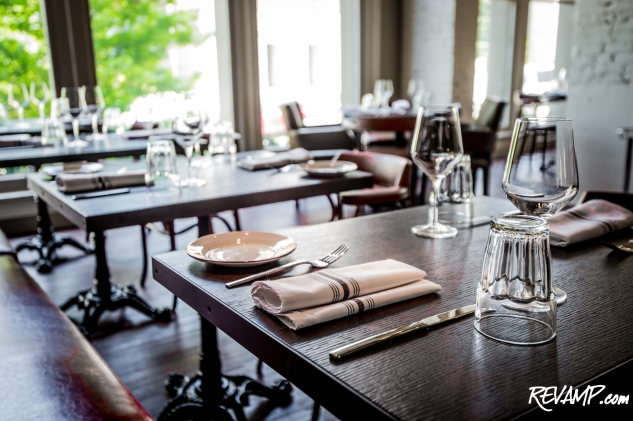 Diners can expect McCarty to provide an extensive menu of garden fresh vegetables and select meats and fish -- all prepared 'with a touch of French influence'. Starters will be priced between $7 and $19, with entrees ranging from $12 to $38.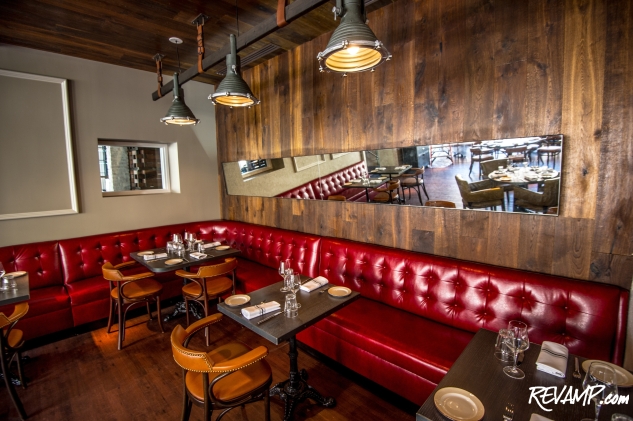 An evening progression might therefore begin with a
House-made Country Pate with Pickled Vegetables
or
Crispy Soft-Shell Crab with Avocado Basil Puree
and then segue to a
Roasted Half Chicken with Apricot and Foie Gras Barley
or a
Market Vegetable Sandwich with Cauliflower Puree and Fresh Herb Salad
.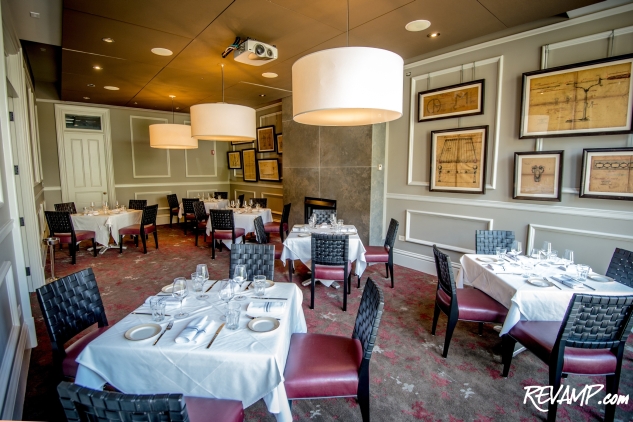 Dessert too receives the sweet attention that it deserves from Pastry Chef
Jemil Gadea
with treats like
Frozen Chocolate Nougat with Roasted Almond Praline and Cocoa Nibs
and
Lemon Scented Shortcake with Poached Rhubarb and Elderflower Chantilly
running $9/each.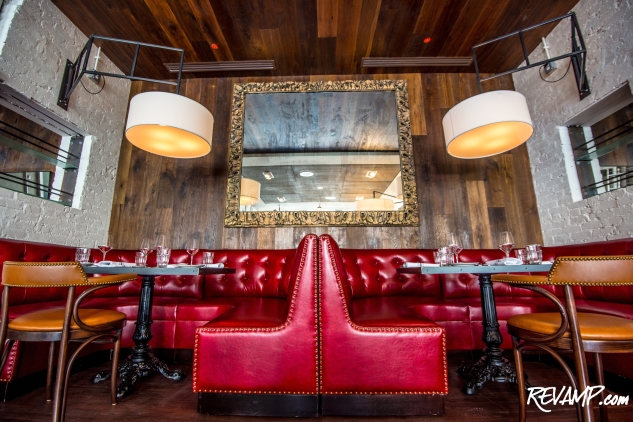 After all of the design plaudits he received when
Rasika West End first opened
last spring, Bajaj was smart to reenlist designer
Martin Vahtra
of
Projects Design Associates
to create nopa Kitchen + Bar's interior.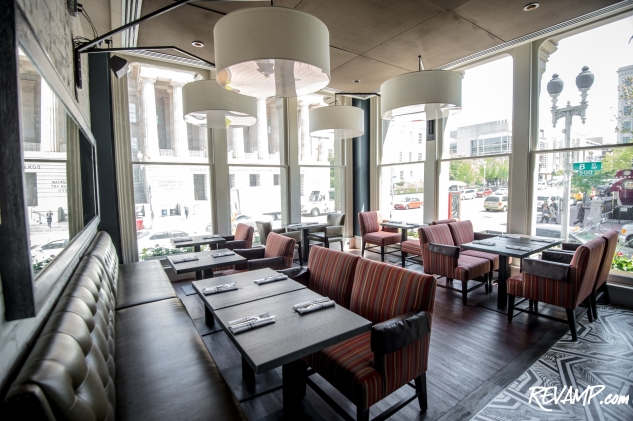 The new restaurant takes full advantage of the massive windows lining much of the space to create a light-filled environment with a rustic, industrial style. Whitewashed exposed brick, wood paneling, steel accents, and metal task lighting contrast nicely with plush red banquettes and camel leather arm chairs.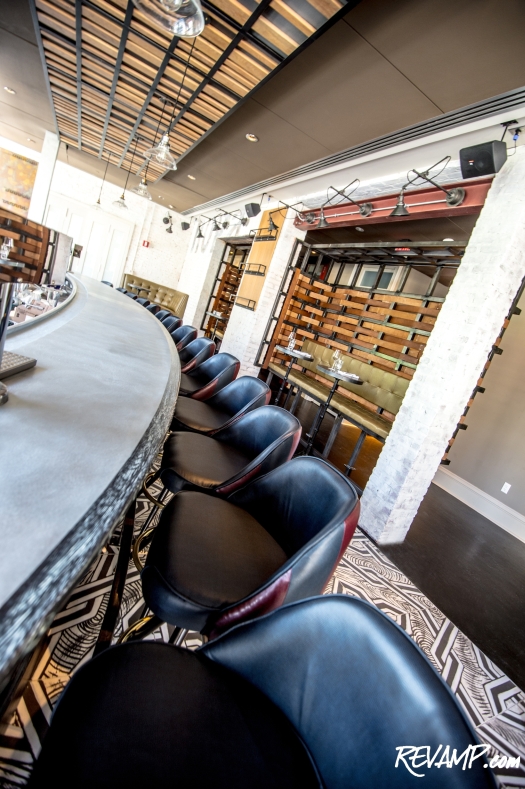 Likely drawing a huge future happy hour crowd, nopa's 14-seat bar is lined by blue and burgundy-striped stools and topped by a hard shell zinc surface. Both the bar and adjoining lounge area incorporate a plethora of unique, but still inviting, decorative accents, like belt leather interweaved between each banquette's custom metal supports or a sleek wooden communal table for six.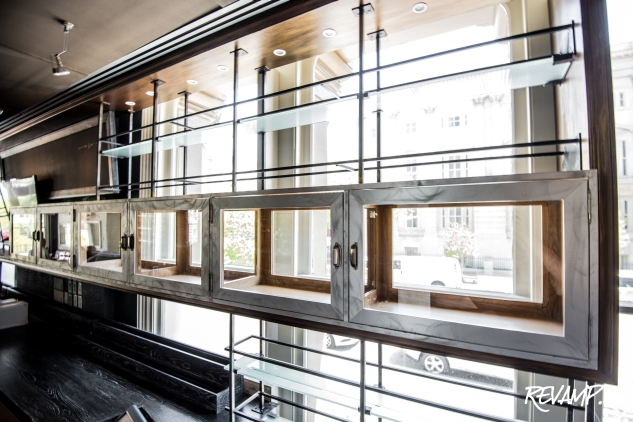 nopa's bar will feature a series of private spirits lockers for guests.
And no doubt paying tribute to his powerlunch and powerdinner roots, Bajaj was quick to ensure that nopa Kitchen + Bar boasts nothing less than three private dining rooms, including a signature 40-seat area with a working fireplace and full audio/visual capabilities.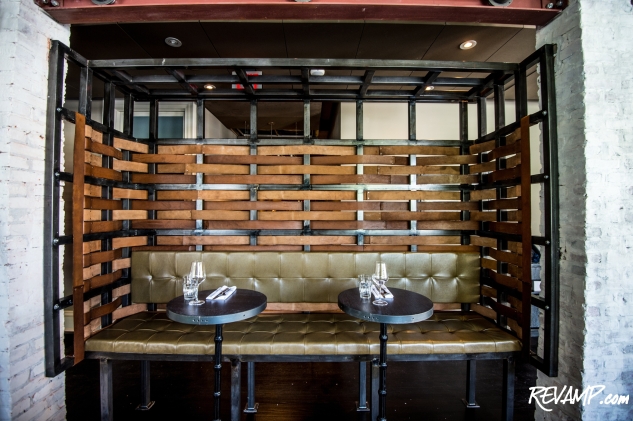 It will just be a few more days before foodies can finally push play in early May.