THE NATIONAL MALL --
One need but glance up at the Washington Monument for just a few seconds to understand the National Mall's pressing need for continued restoration, revitalization, and preservation services.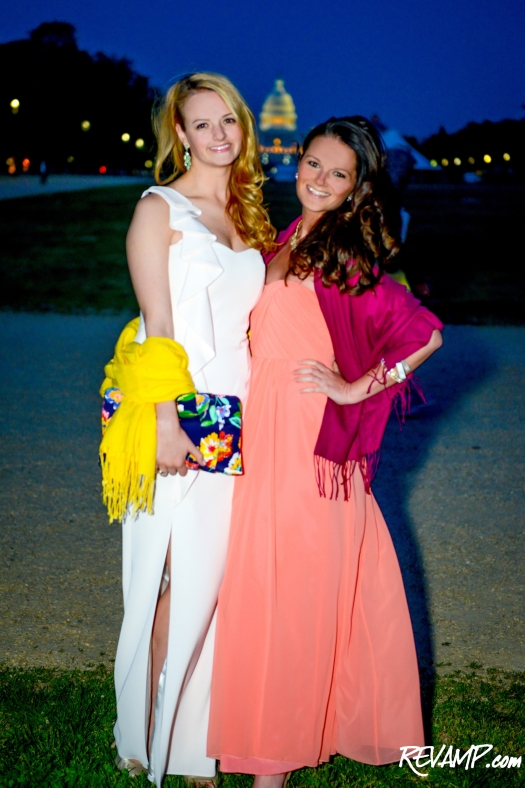 And some 1,000 guests more than rose to the challenge on Saturday night, as they turned out for
The Trust for the National Mall
's fifth annual
Ball on the Mall
fundraiser.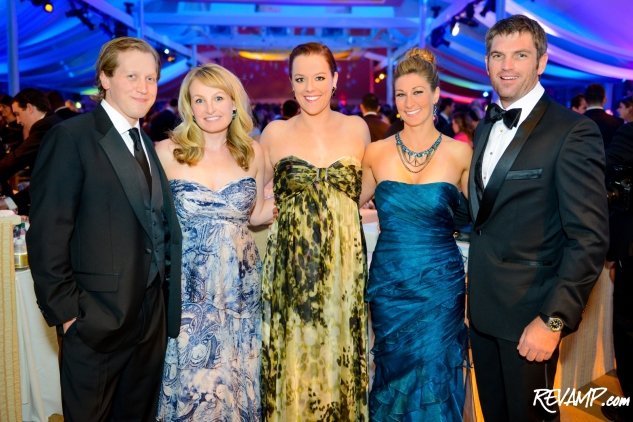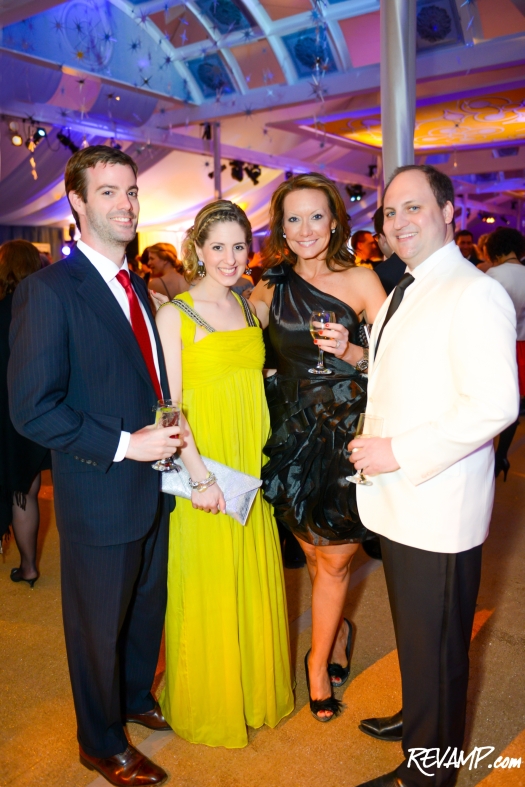 A signature springtime event for the District ever since it first debuted back in 2009, the black tie gala typically raises more than $500,000 for the National Park Service in the organization's on-going struggle to maintain what has affectionately been labeled "America's front yard."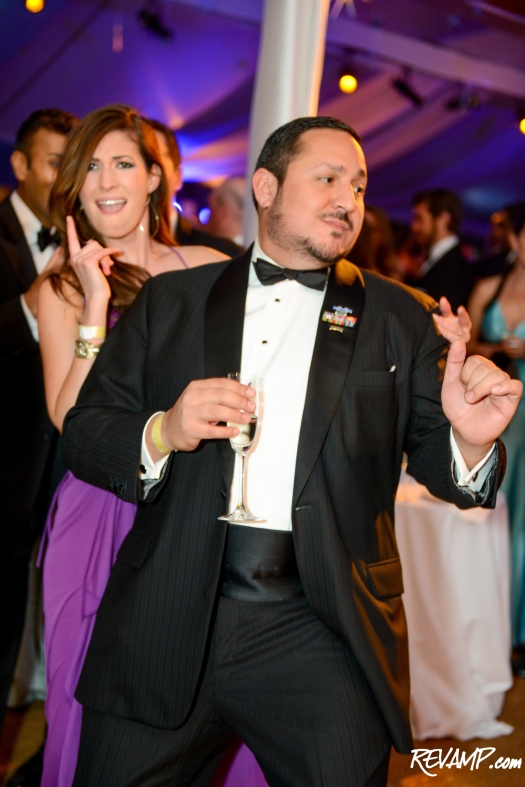 But with more than 30 million visitors flocking to the National Mall each year -- it stretches from the foot of the Capitol building to the Lincoln Memorial and over to the Jefferson Memorial -- the cost of said yard work is staggering.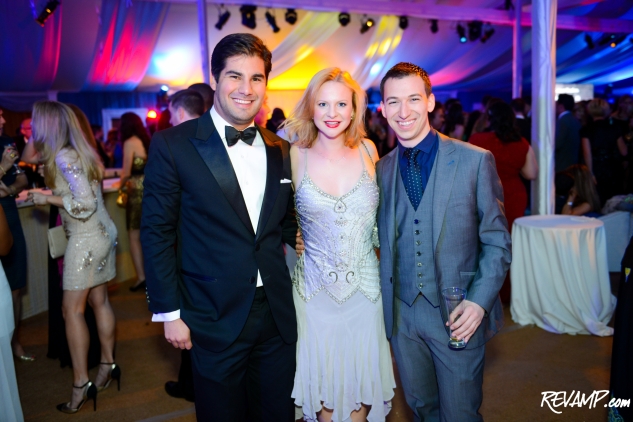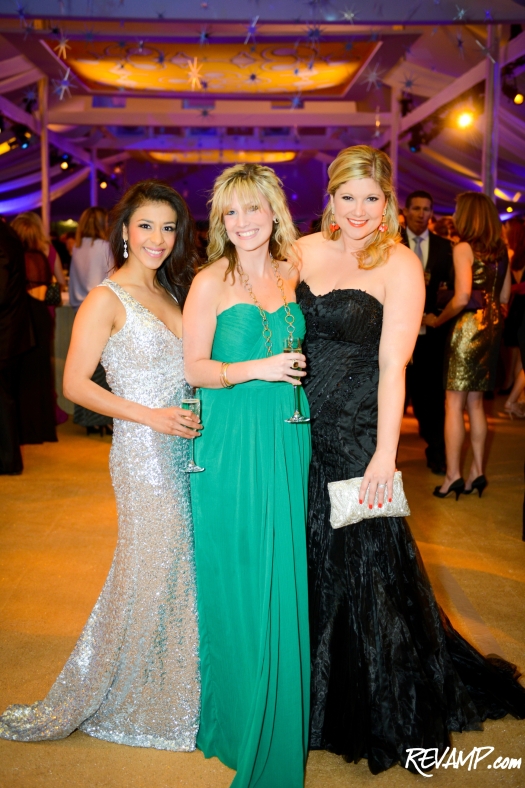 The National Mall is literally being loved to death, with an estimated $400 million needed to renovate the area; it's first overhaul in more than 35 years.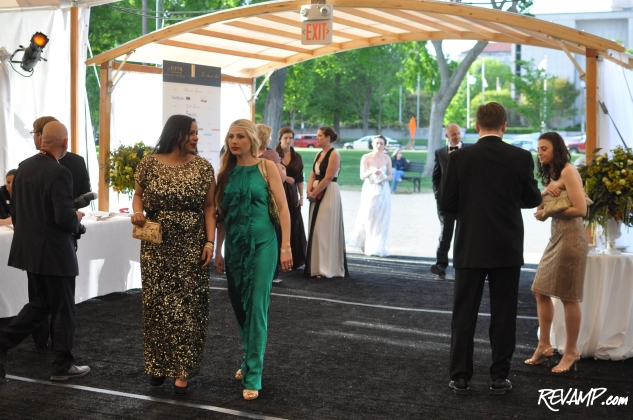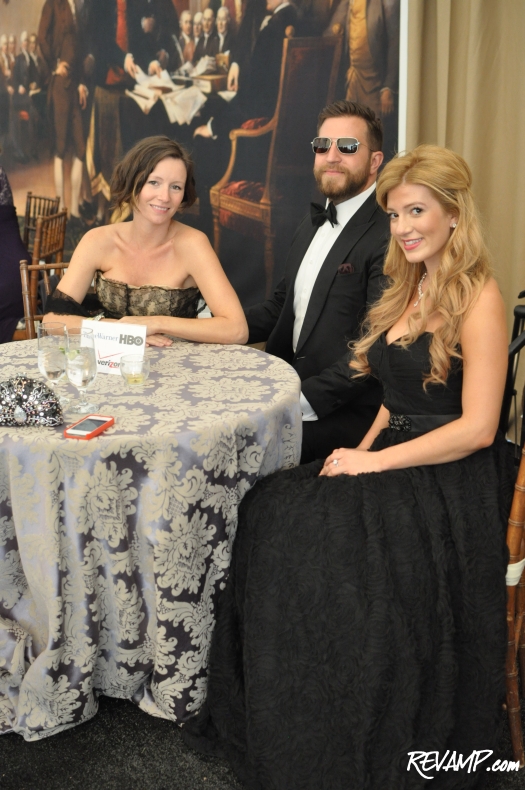 VIP guests arrived at Saturday night's ball at 6:00p.m. for an early private "Chef's Reception." Unlike in prior years where a formal seated dinner beckoned, this year the event's organizers decided to lighten the mood by instead providing a gourmet buffet catered by some of the city's top area restaurants, including Central Michel Richard, Equinox, and Cedar.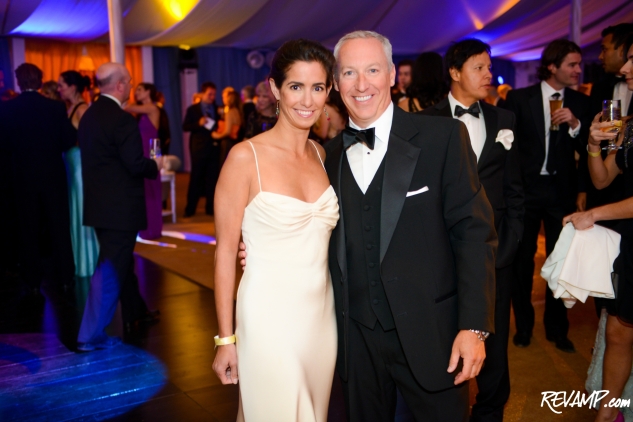 Thereafter, they were joined by general admission guests at 8:00p.m. in a connecting crisp white (and cavernous) tent, near the base of the Washington Monument, for the Ball's main event.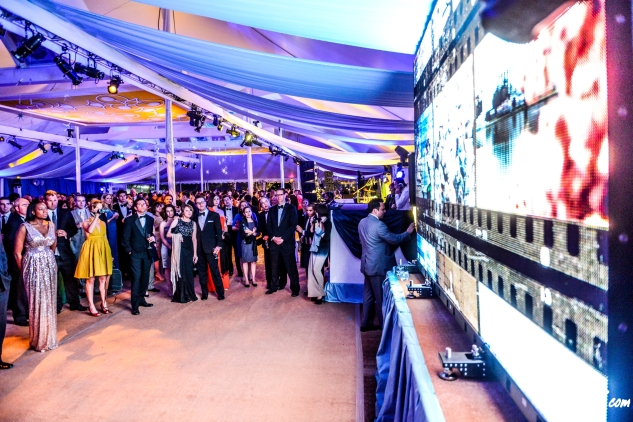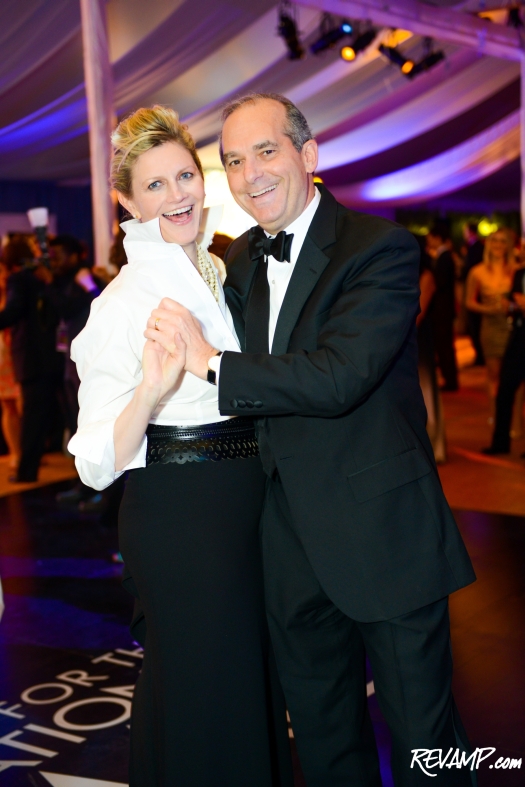 The 2013 Master of Ceremonies was 94.7 Fresh FM radio personality
Kelly Collis
, who helped introduce
Caroline Cunningham
, President of the Trust for the National Mall, to the audience for a brief series of remarks and accompanying multimedia presentation.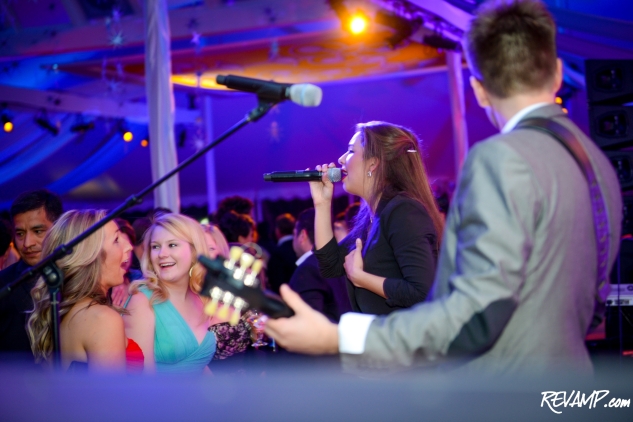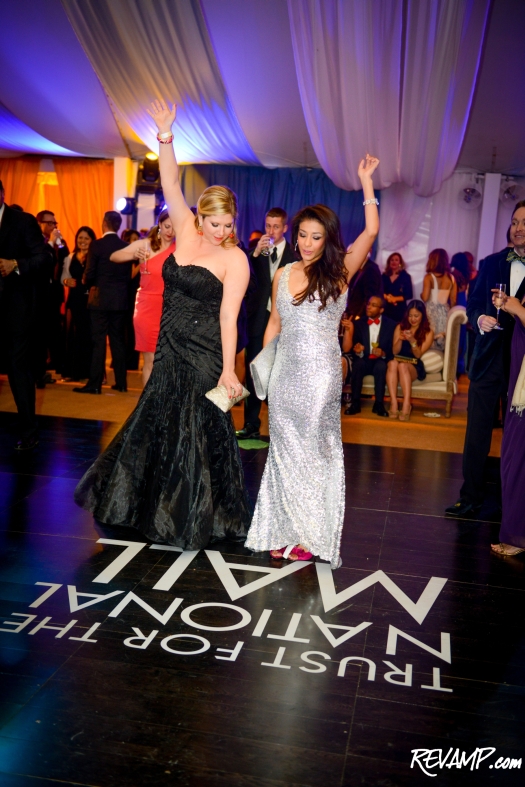 Dancing, dining (small bites), and drinking (responsibly) were the remaining orders for the night for the assembled group of elegantly clad, primarily twenty and thirty-somethings.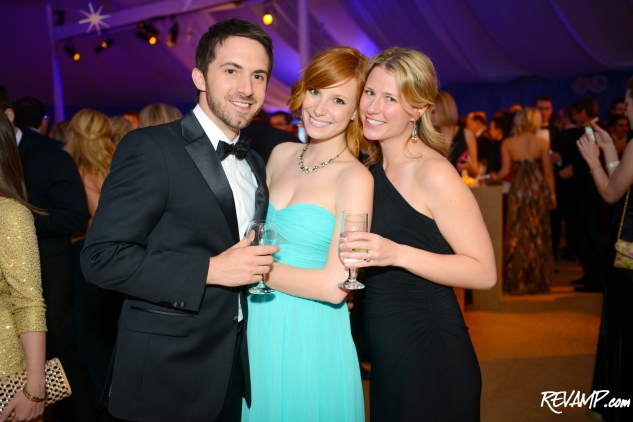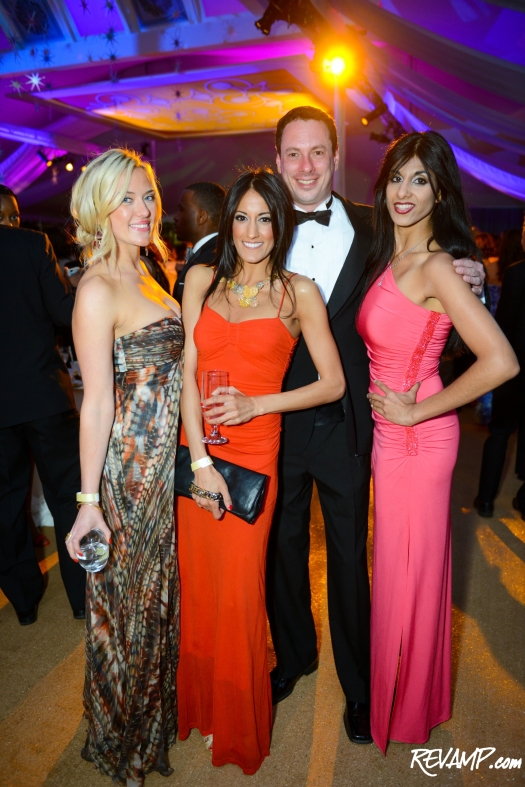 And they took their responsibilities seriously, first twirling away to the musical stylings of a live band, before really cutting loose when a DJ assumed spinning duties a few hours into the crowded affair.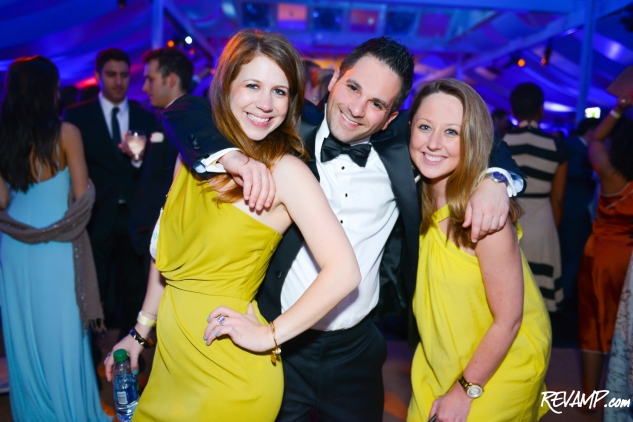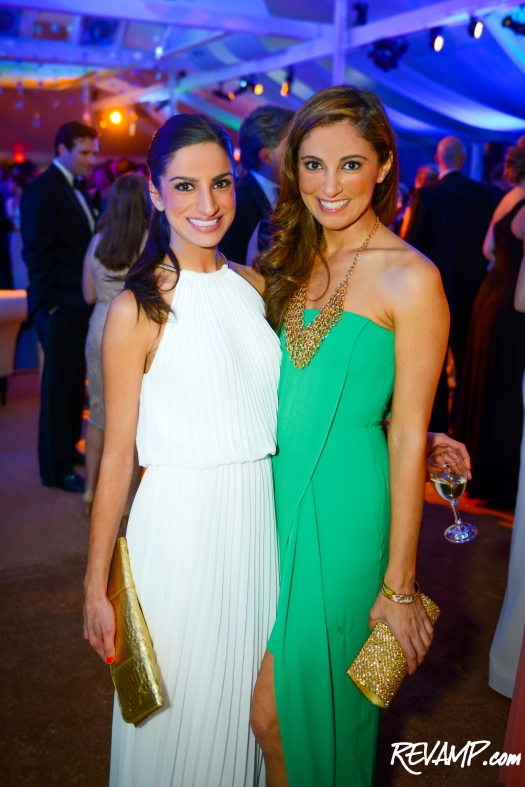 A perfect party in the (National) Park.