Billecart-Salmon North America Director Geoffrey Loisel, Managing Director Alexandre Bader, and W Washington, D.C. General Manager Olivier Servat.
NORTHWEST --
The setting at the
W Washington, D.C.
hotel was pretty typical given the caliber of the posh property on Tuesday evening.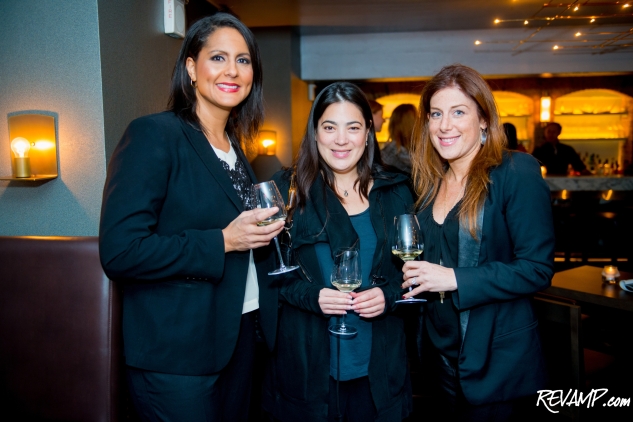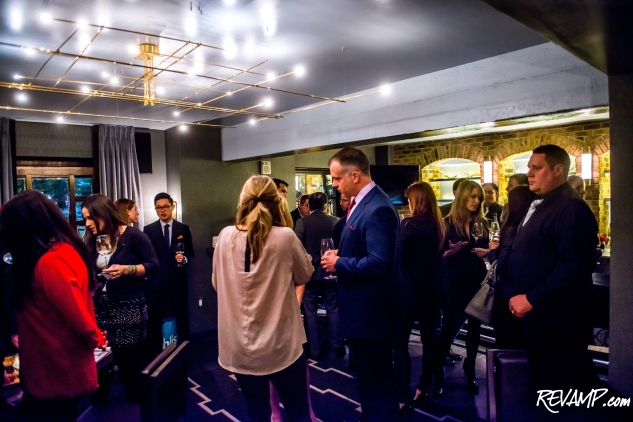 Traveling business executives and models in slinky dresses marveled at the views from P.O.V's celebrated rooftop terrace, while the mayor dined in the top-rated
J&G Steakhouse
on the ground floor.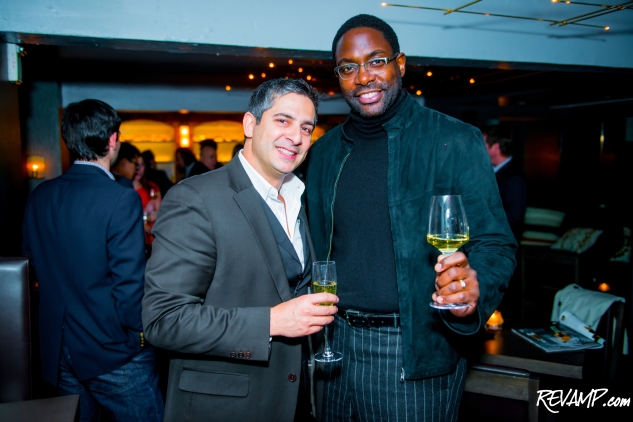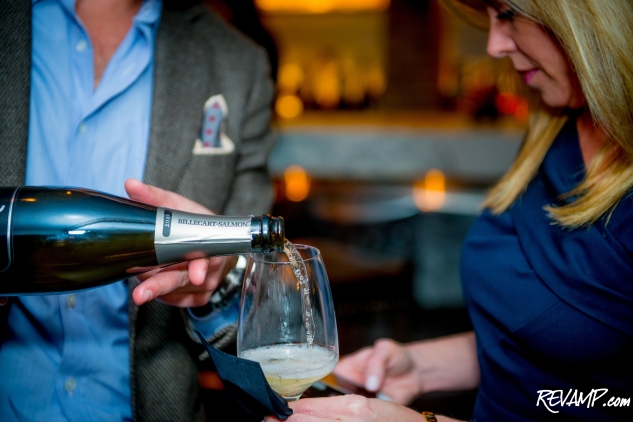 But a red rope guarded the restaurant's recently remodeled, lower-level 'Bar 515' space -- normally a surefire happy hour destination for the District's overworked politicos -- as it was being reserved for a special occasion.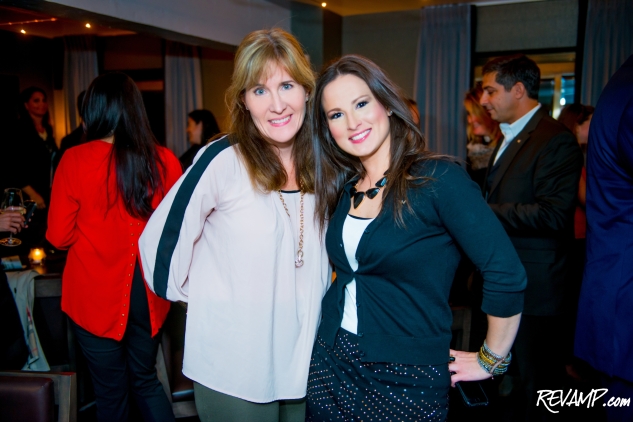 Indeed, anyone that made it into the bar's romantic, fire-lit room yesterday would have found bottle upon bottle of vintage champagne on display from venerable French champagne house
Billecart-Salmon
.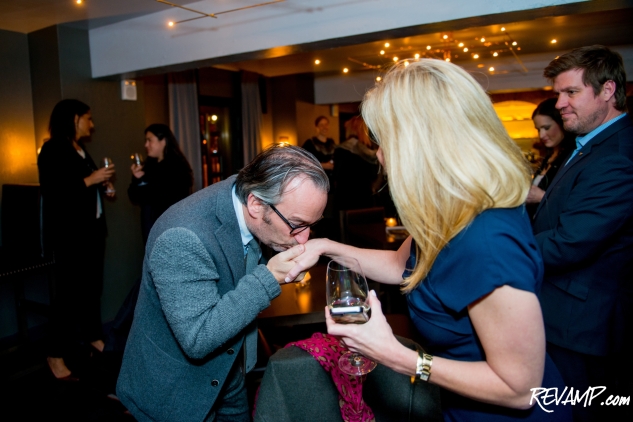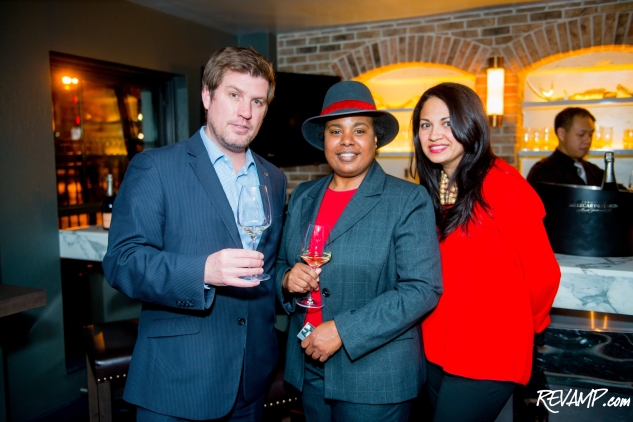 A longtime connoisseur of the centuries-old brand from his years living in Paris, W Washington, D.C. General Manager
Olivier Servat
had seized the opportunity to welcome Billecart-Salmon managing director
Alexandre Bader
and North America head
Geoffrey Loisel
to the hotel for a private celebratory toast.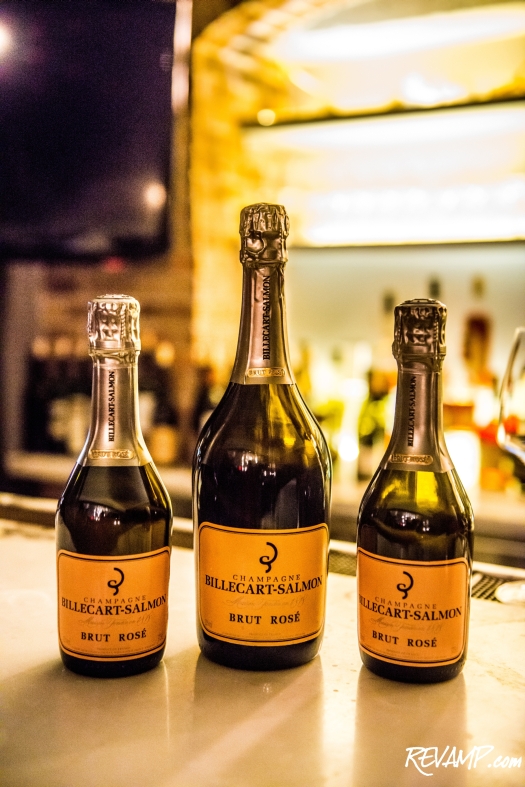 Of course, a great champagne pairs best with a great party, as Servat recently told
Capitol File Magazine
, and he dutifully invited a dozen or so friends along for the sparkling ride. Guests indulged in a trio of different champagnes, including a Brut Reserve, a 'Blanc de Blancs', and a rare 1999 Cuvee, while sampling savory bites from J&G's menu.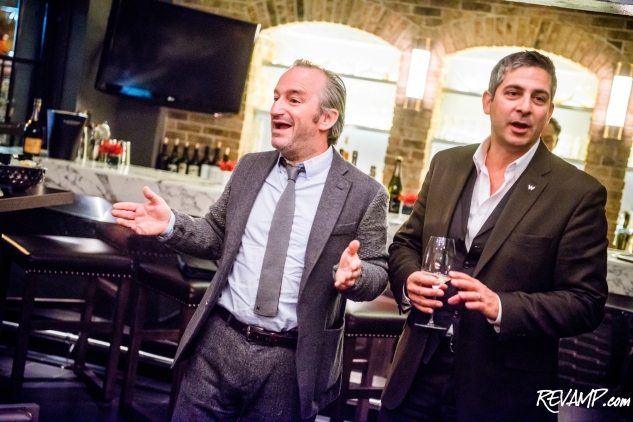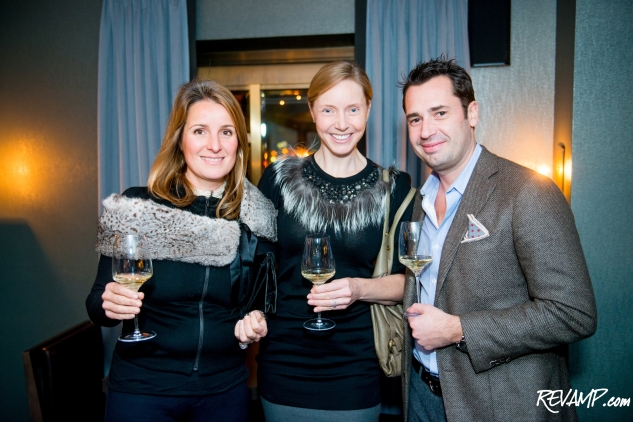 If you could call it that, the only 'downside' to the event was the chipped glassware that stemmed from all the celebratory toasting. And cheers to that.