NORTHWEST --
A D.C. technology startup is quietly testing a new mobile application that seemingly delivers the holy grail of social and professional networking, by providing smartphones with the ability to 'work the room' for their owners.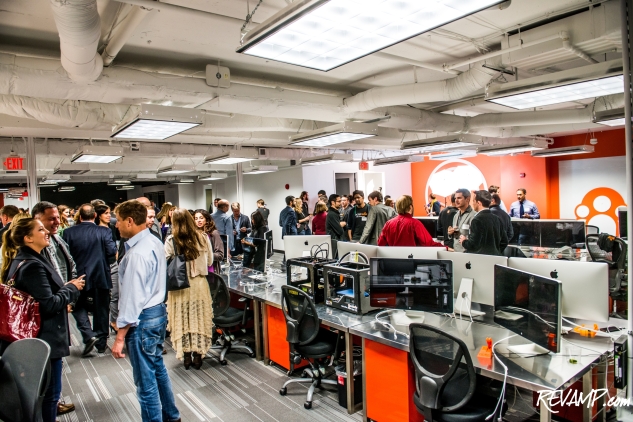 The term 'startup' might be a bit of a misnomer, however, for
SocialRadar
as the company has already raised $12.75 million in funding from two of the area's most prominent venture capital firms (NEA & Grotech) and a groundswell of Washington's technology powerbrokers (
Steve Case
,
Ted Leonsis
, etc.).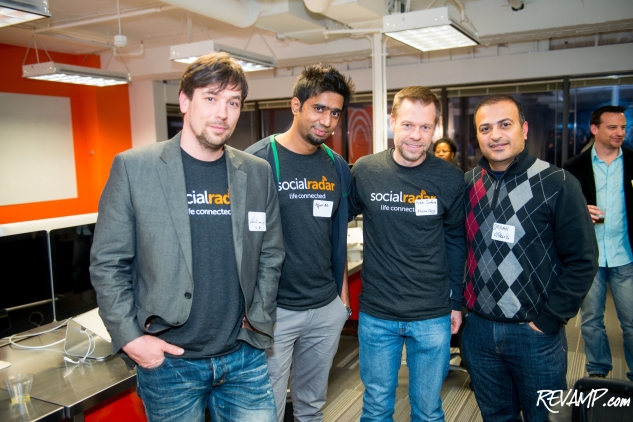 And the room being worked just a few days before Thanksgiving was the company's own office space, as SocialRadar formally unveiled its new home on 19th Street during an opening party attended by over 250 of Washington's technology professionals.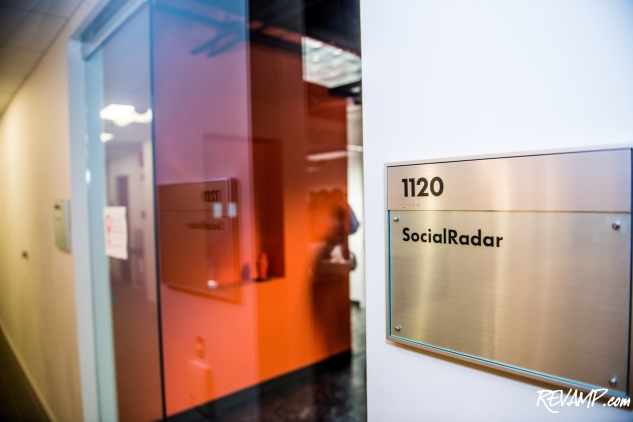 The rapidly growing company needed a headquarters that could accommodate its budding workforce and deliver an environment that could attract and retain some of the area's star (self-described) 'code ninjas, designer thinkers, media mavens and solomofos'.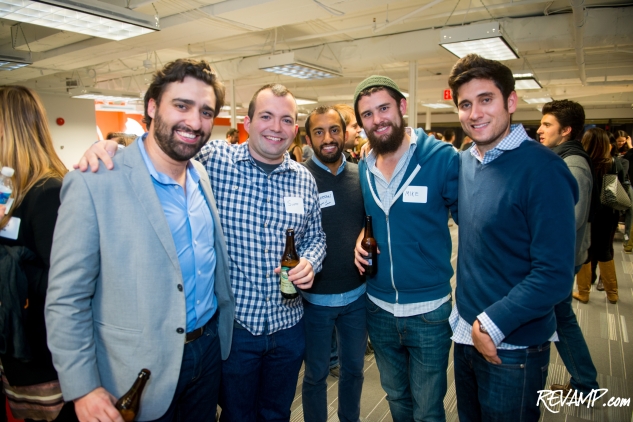 Perks at the new digs include everything from the occasional free meal to a bank of arcade games to access to a series of bleeding-edge 3D printers. Indeed, the startup's headquarters is so new that the surrounding building is still under construction.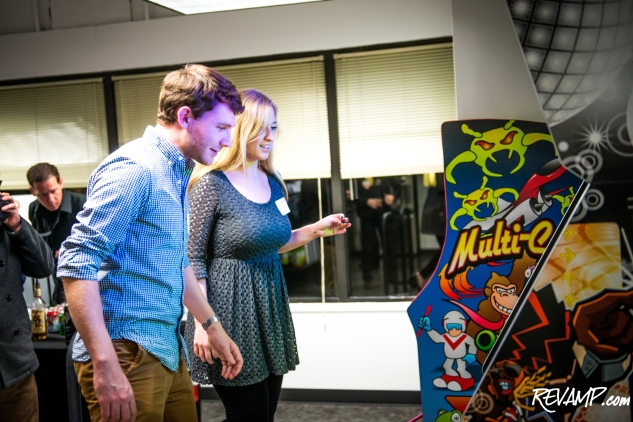 Simply stated, SocialRadar's technology platform delivers real time information on the people around you. In geek speak, the company is building iPhone, Android, and Google Glass mobile applications that enable 'people discovery' based on location.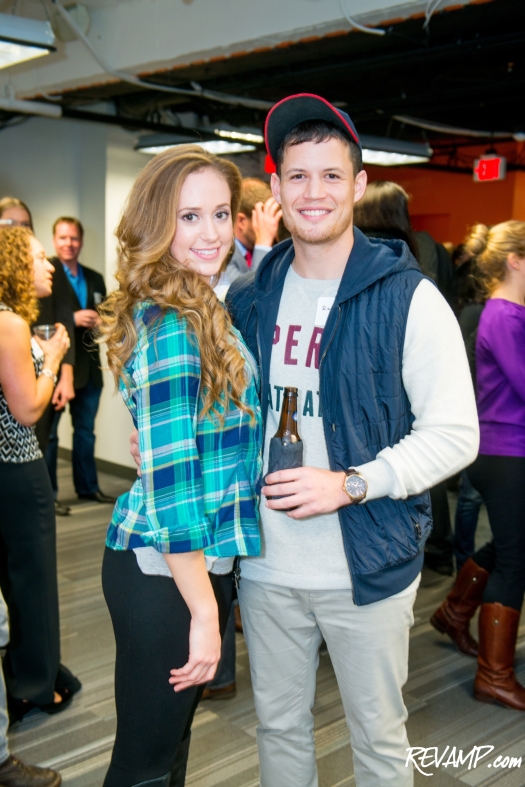 Imagine walking into a room and having your smartphone notify you that you have five coworkers, three college buddies, and an ex-girlfriend inside, for example. And, by the way, that ex is now married.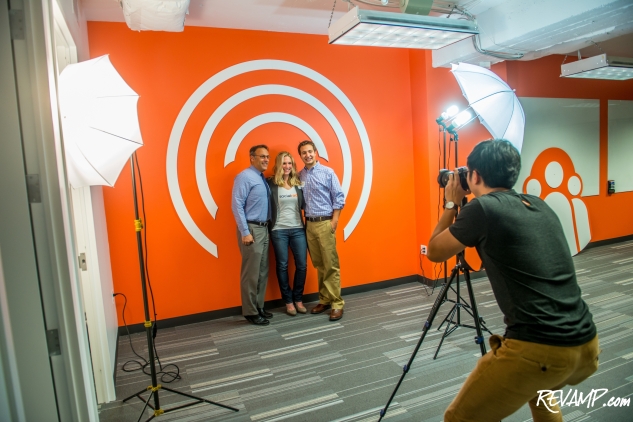 CEO
Michael Chasen
's vision for the future of in-person networking is grounded in SocialRadar's unique ability to cross-reference online profile data (Facebook, LinkedIn, etc.) with a mobile device's real time location information (e.g., GPS, WiFi, NFC).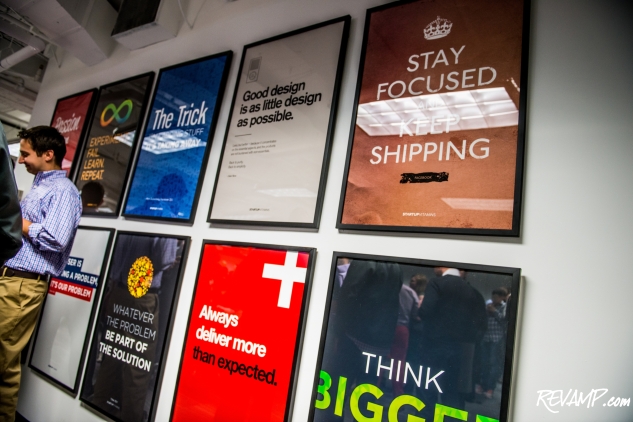 And people would be wise to take note. As a co-founder of education software giant
Blackboard
, Chasen built his last company into a 3,000-person enterprise that was eventually acquired by private equity firm
Providence Equity Partners
in 2011 for $1.64 billion -- cash.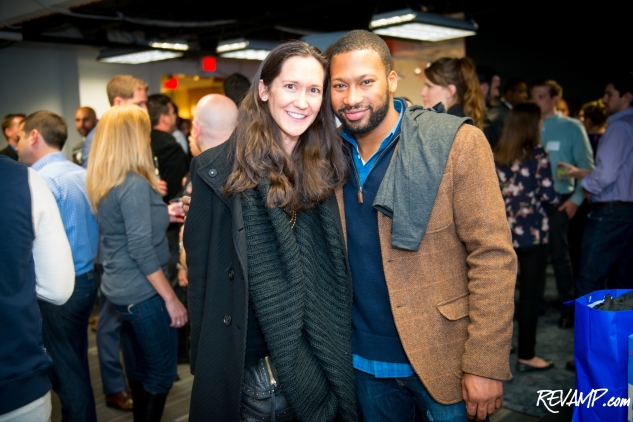 SocialRadar is, of course, a long way from such a formidable exit. Indeed, the application still isn't even available to the general public (beta testers are instead directed to an alternate application, disguised in a fictitious name and logo that somewhat resembles an overly-tan Mr. Peanut).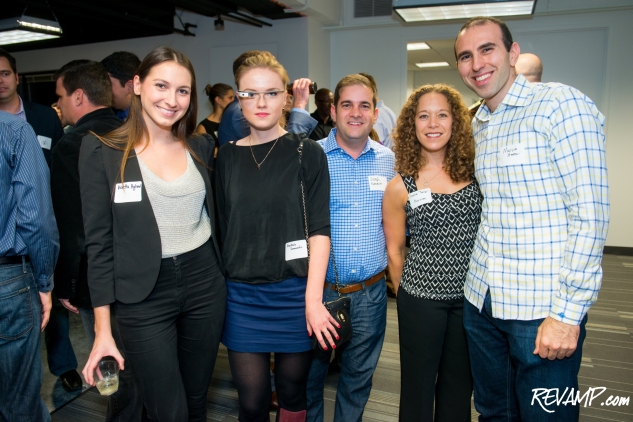 But then again, this is just the beginning.