All photographs by Vithaya Phongsavan for the Washington Kastles.
GEORGETOWN --
As the only World TeamTennis team to complete back-to-back perfect seasons (2011, 2012) and with bragging rights as to the longest winning streak ever for a major professional sports team (34 wins), the
Washington Kastles
never have to look far for a reason to celebrate.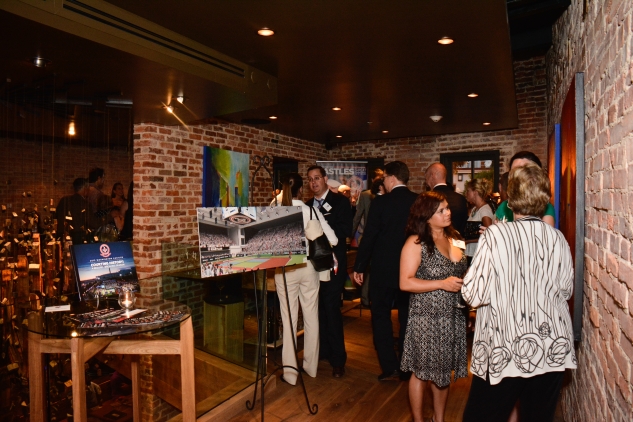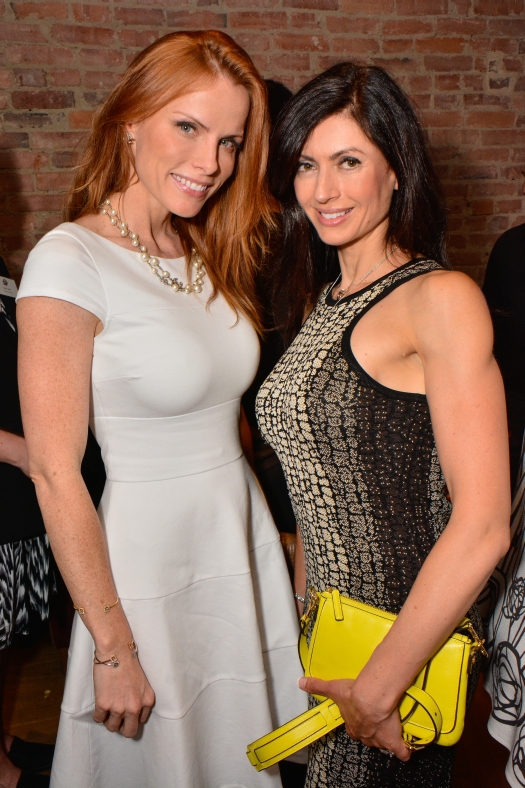 Still, the start of the 2014 season next month is especially significant to the much talked about team, since it will be their first at the posh
Charles E. Smith Center
in Foggy Bottom.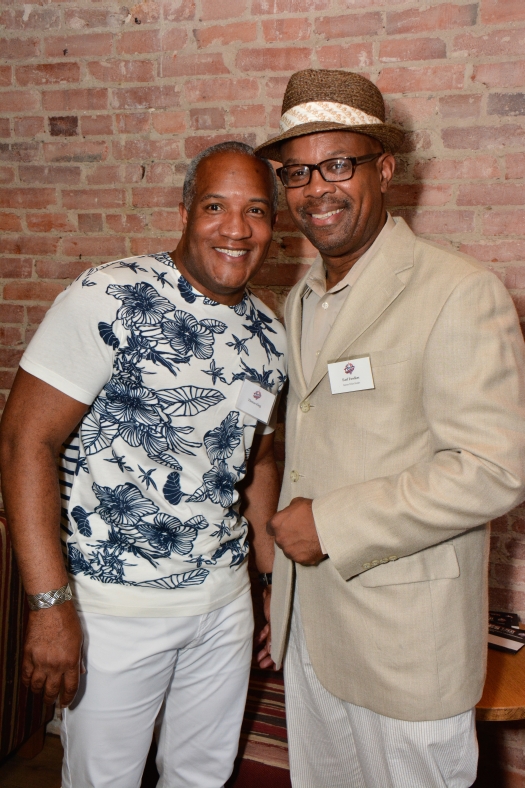 The biggest change fans will notice about the new stadium, of course, is that matches will now be played indoors. The state-of-the-art Smith Center, which just recently completed a $43 million renovation, will allow the Kastles to keep up with exploding demand for tickets, with the addition of 700 new seats and an enhanced array of VIP options.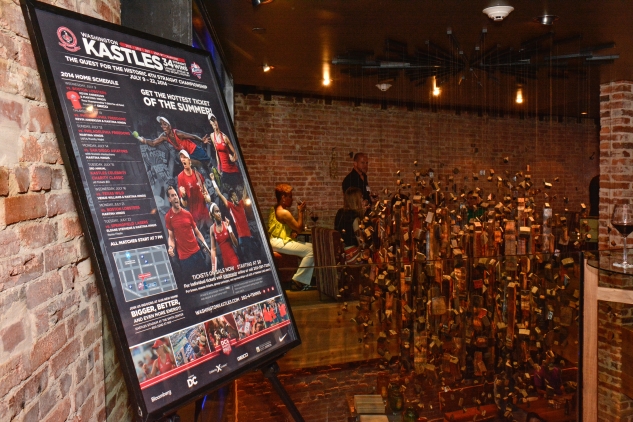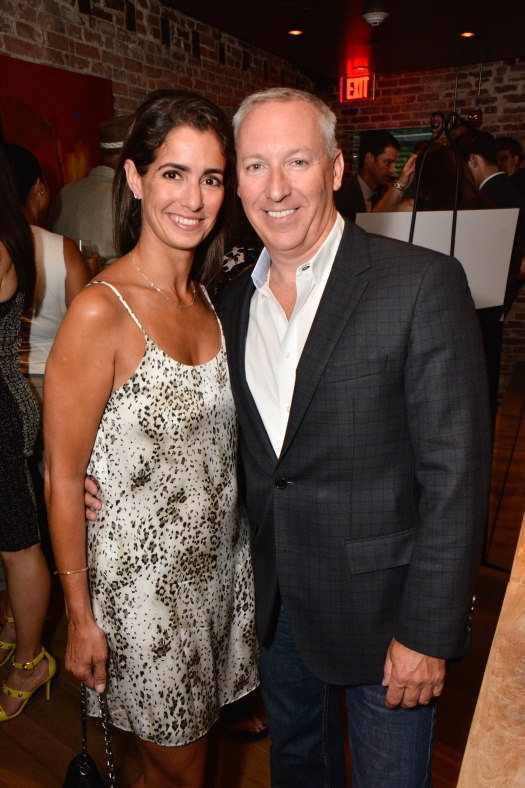 In addition to the usual courtside box and dinner table packages, a brand new 'Baseline Experience' has been introduced this year, which provides an exclusive new section where fans can sit directly behind the court. Literally only 5-feet from the action, these extremely limited seats cost $750 and include food and beverage service, pre-match VIP hospitality, and invitations to exclusive Kastles social events.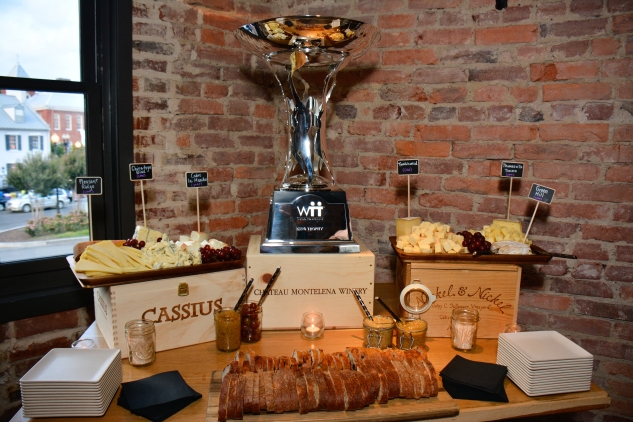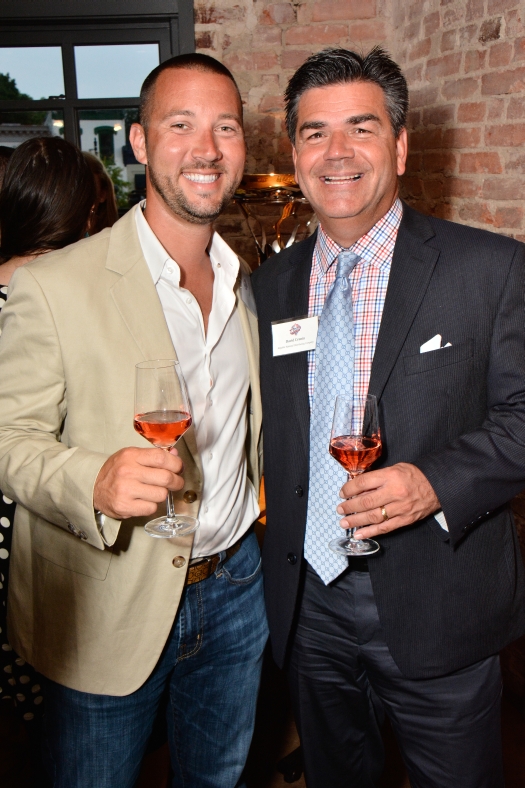 To be sure, one such private event occurred yesterday evening on the second floor of the Four Seasons Hotel's
ENO Wine Bar
. Kastles team owner
Mark Ein
welcomed season ticket holders, sponsors, and VIPs to the popular Georgetown destination for a private kickoff party to celebrate the new season.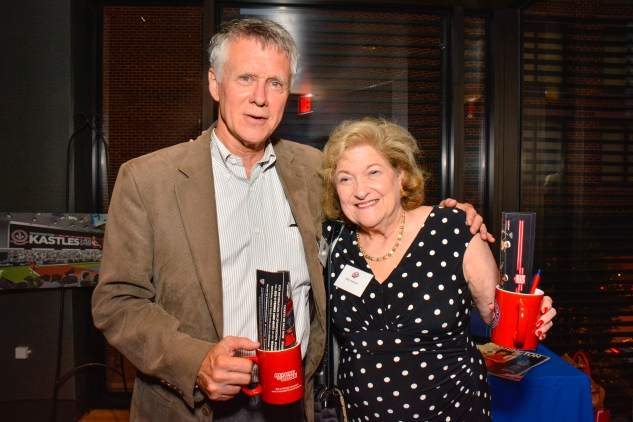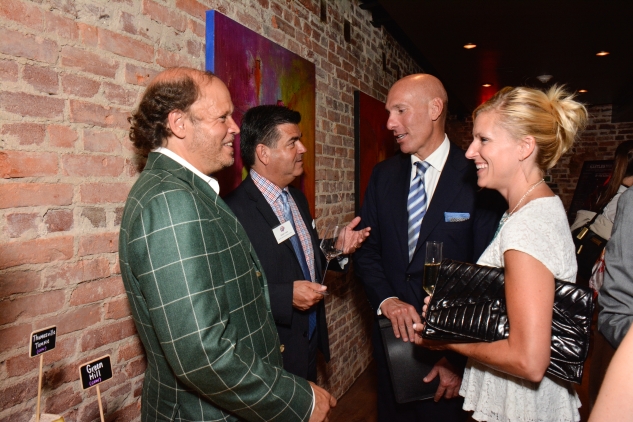 In addition to ENO's signature spread of artisanal charcuterie and chocolates and extensive selection of wine, guests were treated to the rare opportunity to see the World TeamTennis King Trophy (named after league co-founder
Billie Jean King
) up close.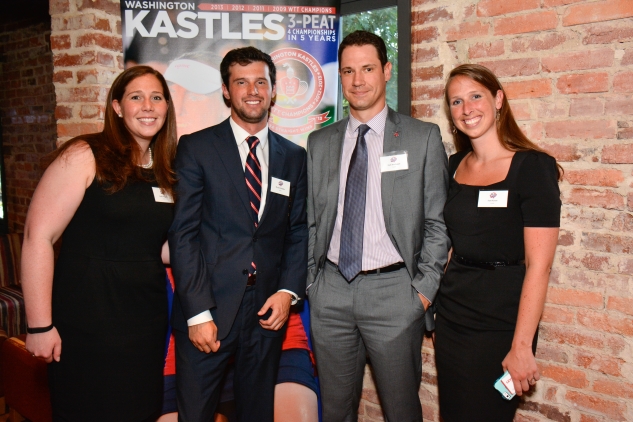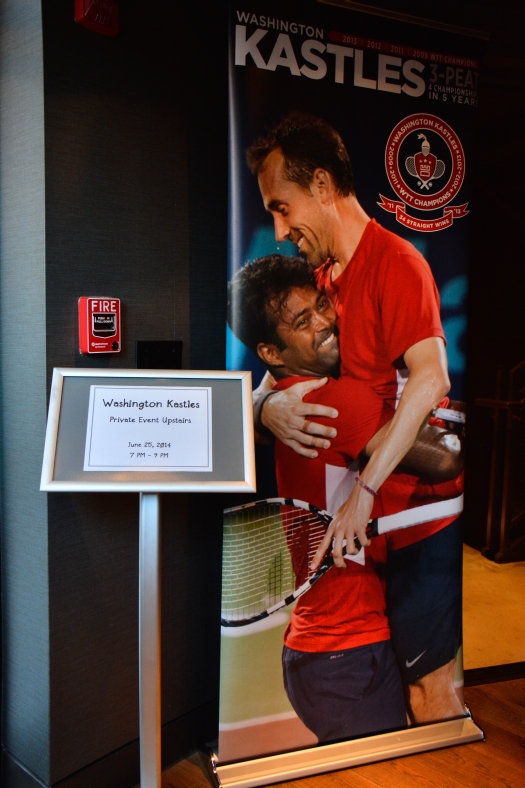 Beginning July 6th (the Mylan WTT season runs until July 27th, 2014), the Kastles will once again begin the daunting task of defending their league champion status and thereby retain possession of the trophy.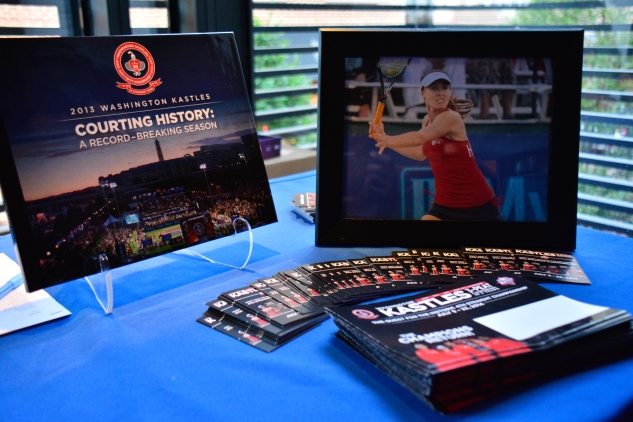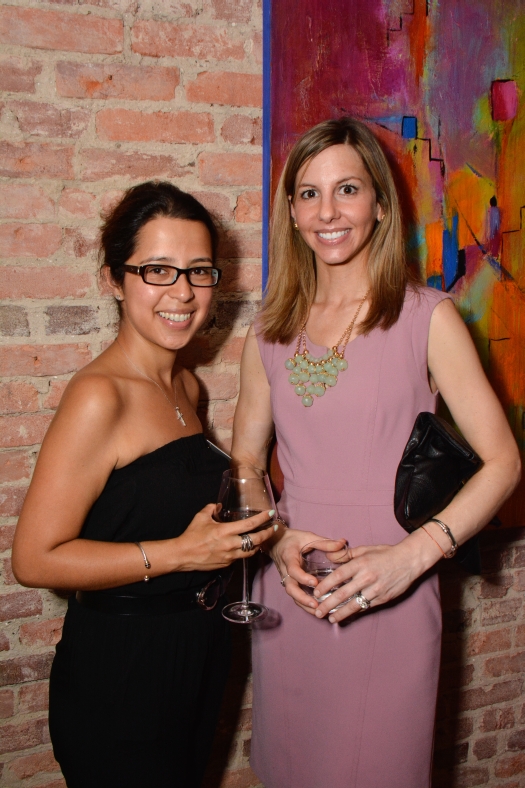 As always, Washingtonians fully expect them to refuse to lose.
Tags:
ENO Wine Bar (Georgetown)