NORTHWEST --
Red, white, and blue costumes soon gave way to nothing at all last Thursday evening, as the
W Washington, D.C.
hosted both a patriotic and playful evening of burlesque to kickoff the Independence Day weekend.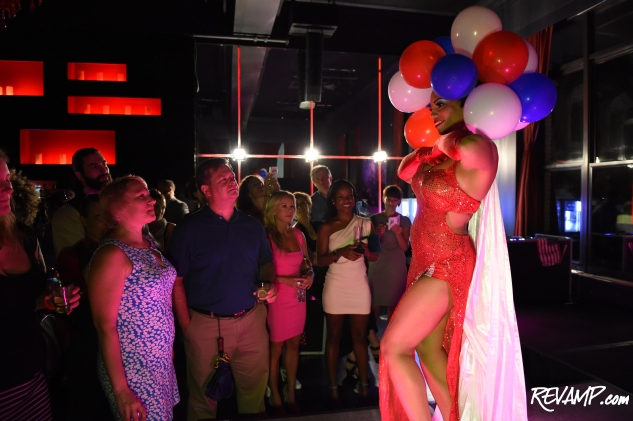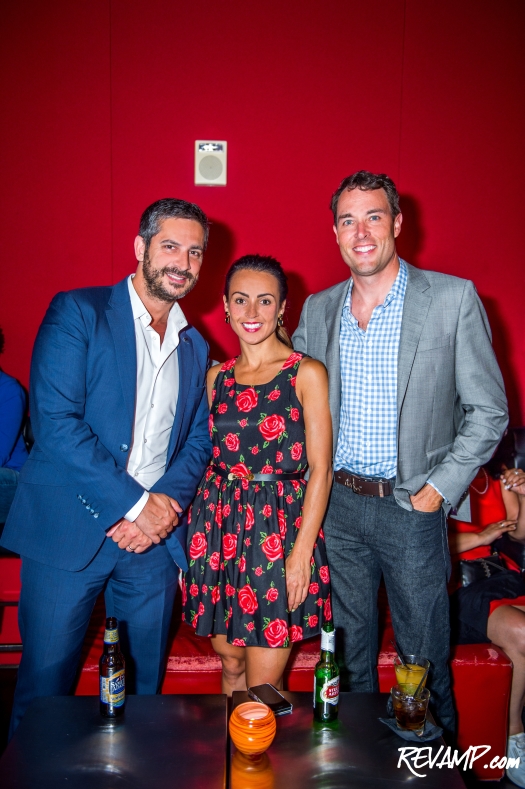 A continuation of the posh property's aptly titled 'Strip the District' series of events, which debuted just before Thanksgiving last year, the all night celebration drew a diverse crowd of local VIPs, media types, and, of course, hotel guests.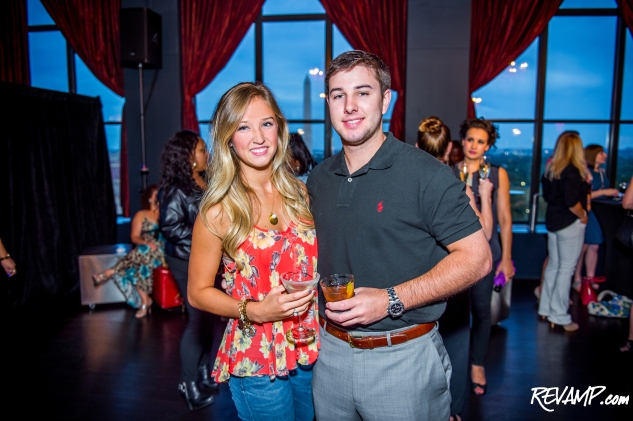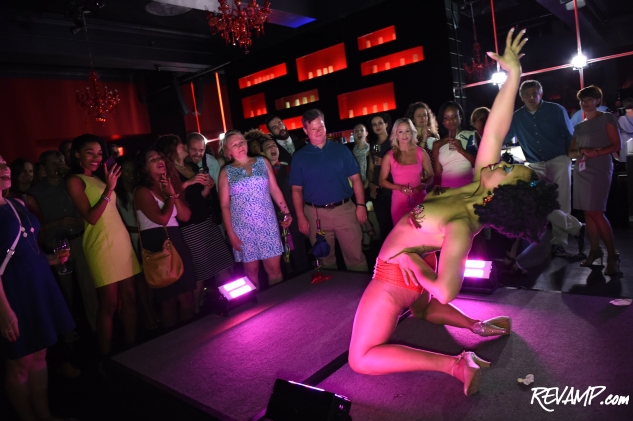 Rather than the W's usual prized views overlooking the city's monuments or award-winning cocktails serving as the main draw, however, the titillating twirls and gracious gyrations of dancers
Penny Wren
,
Evelyn Vinyl
,
Medianoche
, and
Poison Ivory
was the main attraction that evening.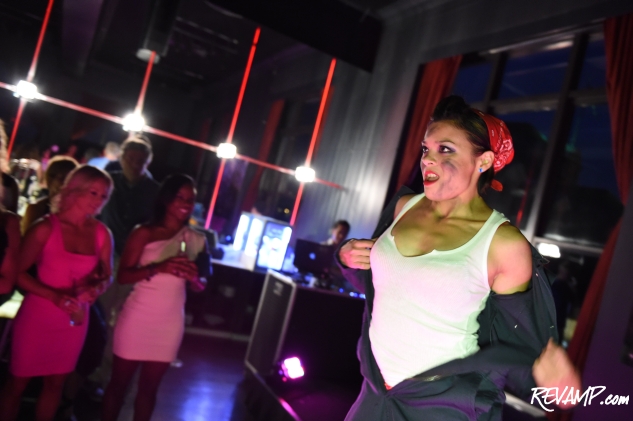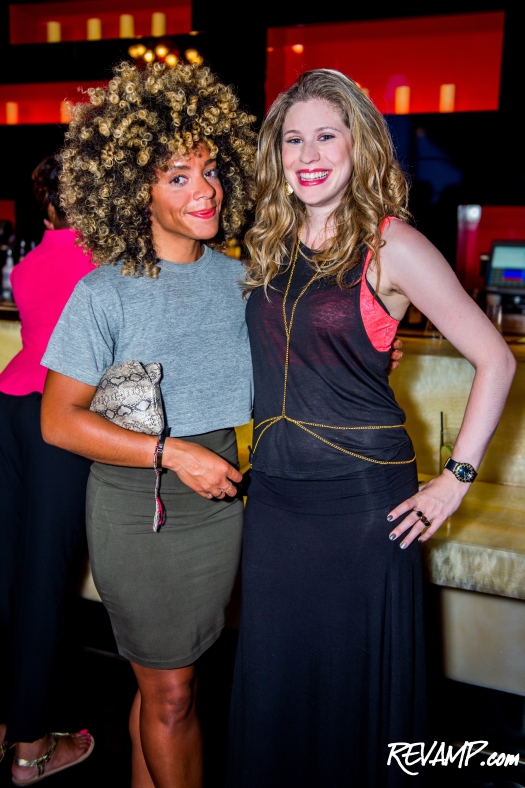 And Master of Ceremonies
Matthew Holtzclaw
cleverly helped steer the crowd through the event's rythmic waters, with a well timed mix of magic and humor.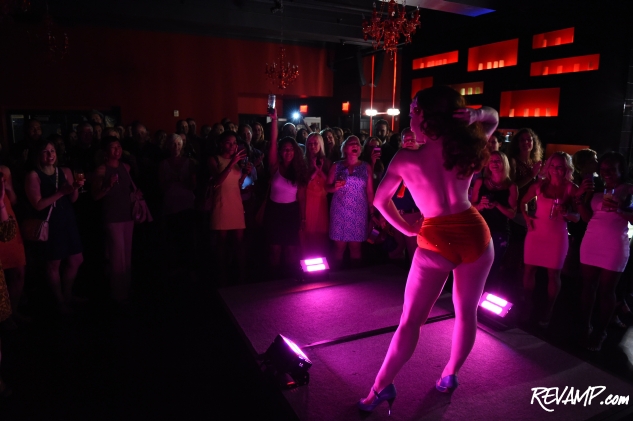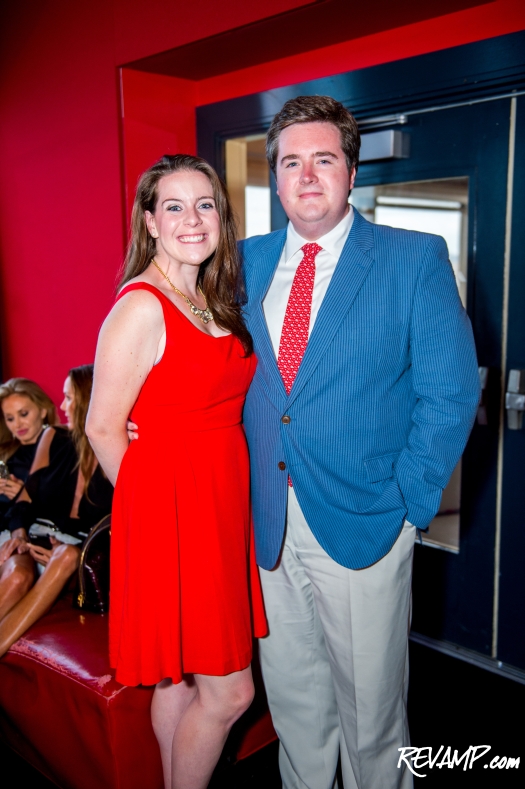 Of course, audience participation was encouraged throughout and it wasn't difficult at all to find participants willing to try their hand (or leg) at a little impromptu stripping -- all in the name of the founding fathers, of course.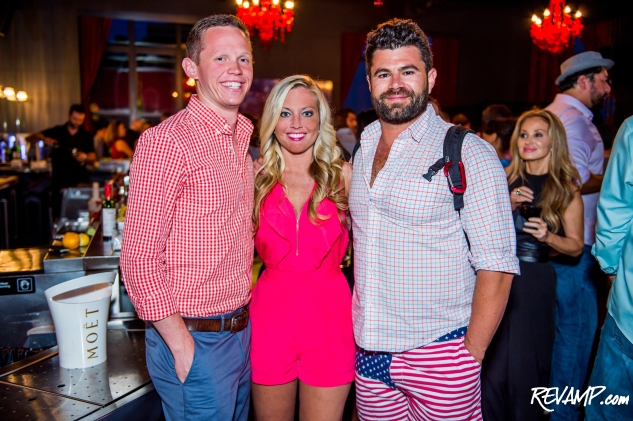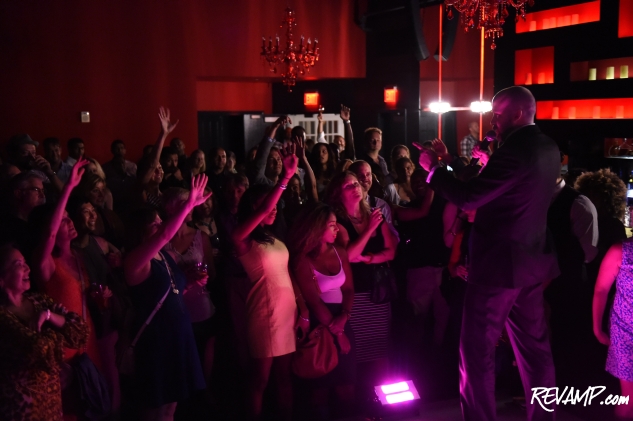 Less one think that the 'Strip the District' series is primarily geared towards singles, it's worth noting that an equal number of couples was also in attendance (and even a handful of threesomes on top of that).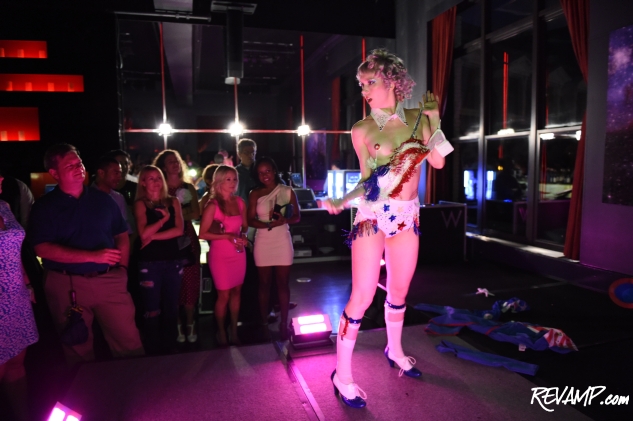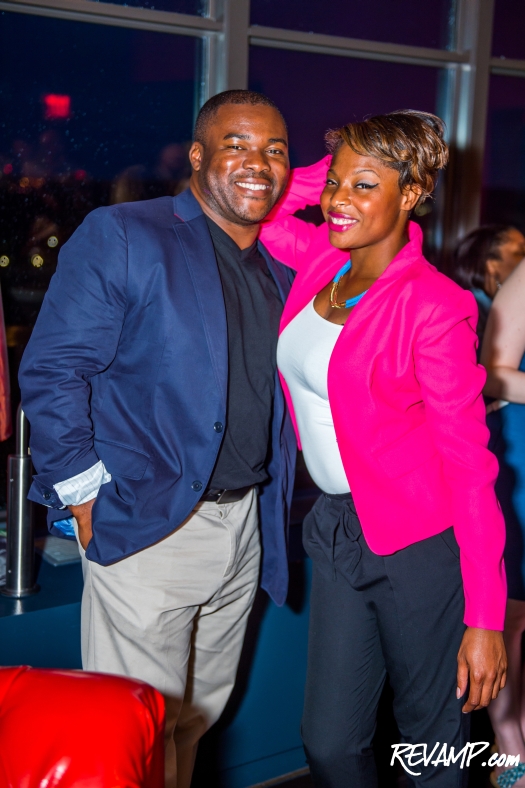 The patriotic party continued well through July fourth itself at the hotel, albeit with a few more layers of clothing. As they say, whatever/whenever...