David Hagedorn and Michael Widomski flank Virginia Governor Terry McAuliffe.
NORTHWEST --
The tasty D.C. charitable juggernaut known as
Chefs for Equality
showed no signs of slowing down on Tuesday evening, as the third chapter of the annual extravaganza returned to the downtown Ritz-Carlton's sprawling ballroom.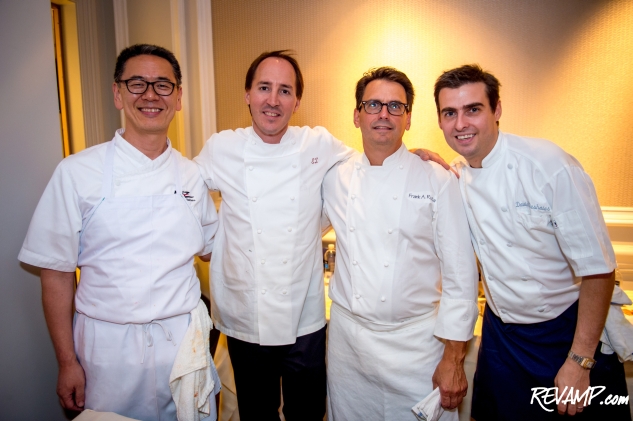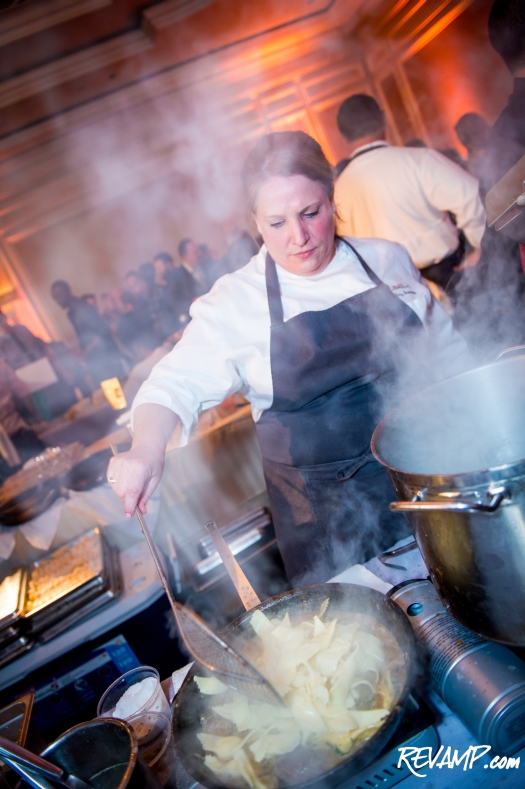 Indeed, what first began
back in 2012
after only four scant weeks of preparation has only seemed to grow in popularity, with the event quickly selling out yet again.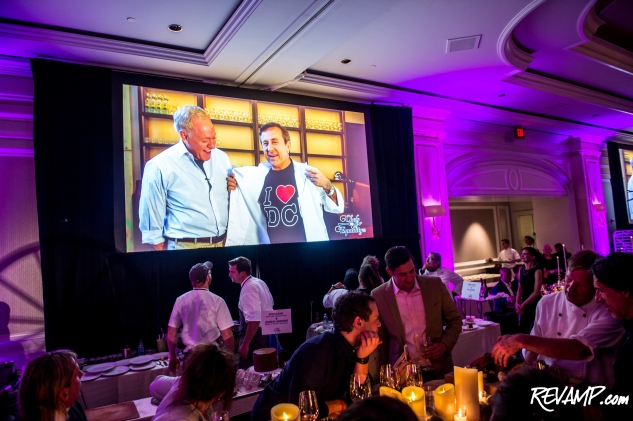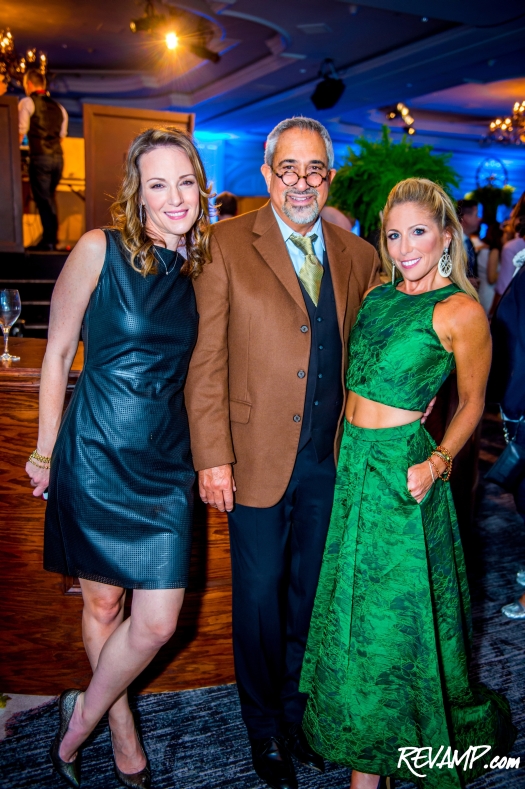 Organized for the past two years by
David Hagedorn
,
Christopher Vazquez
, and
Rick Davis
, the charitable foodie fiesta is designed as "a night dedicated to equality and in support of the
Human Rights Campaign Foundation
."
And there was definitively no shortage of support from the surrounding community on Tuesday night, with some 100 of the Washington metropolitan area's top restaurants, mixologists, and chefs volunteering their time and talent for the occasion.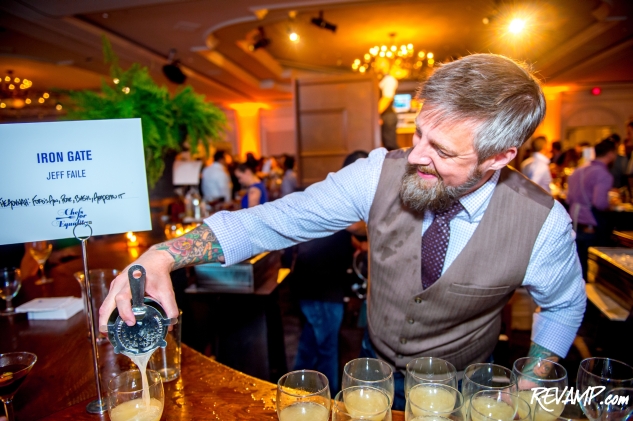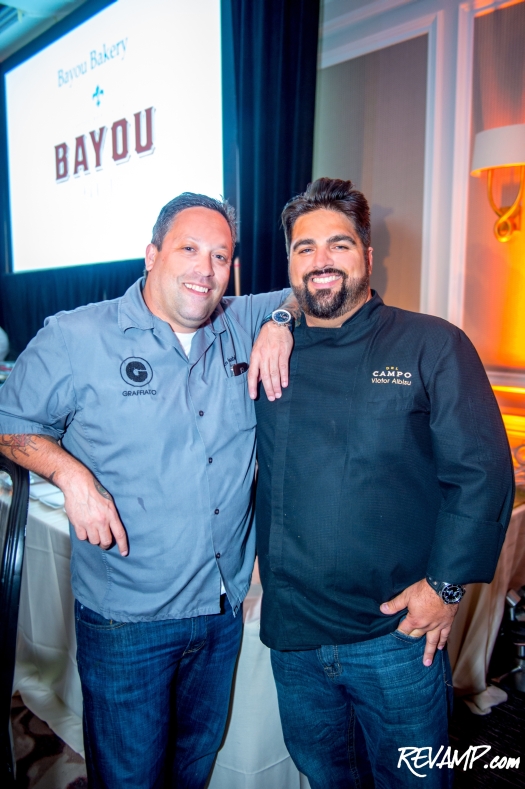 That meant there was a little something for everyone at this year's Chefs for Equality. For the fine dining connoisseur, many of D.C.'s top chefs were in attendance, including
Fabio Trabocchi
,
Scott Drewno
,
Robert Wiedmaier
,
Vikram Sunderam
, and
Eric Ziebold
.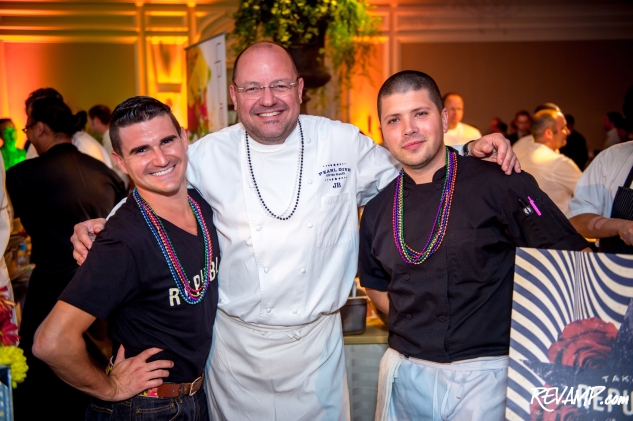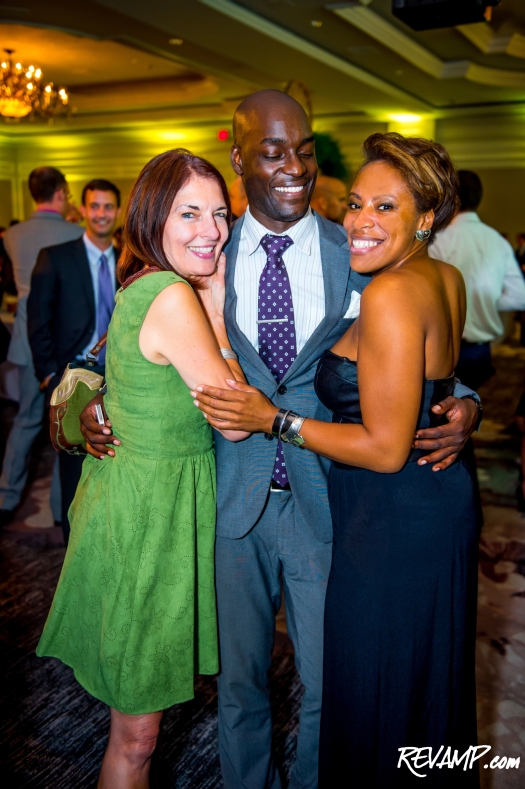 And for those in the mood for more traditional, but no less tasty, fare, there were plenty of a familiar eateries, such as Graffiato, Roofers Union, Hank's Oyster Bar, and Jack Rose. Even Carmine's and Shake Shack rallied to the cause, with tables stocked full of heaping plates of lasagna and cool bowls of custard, respectively.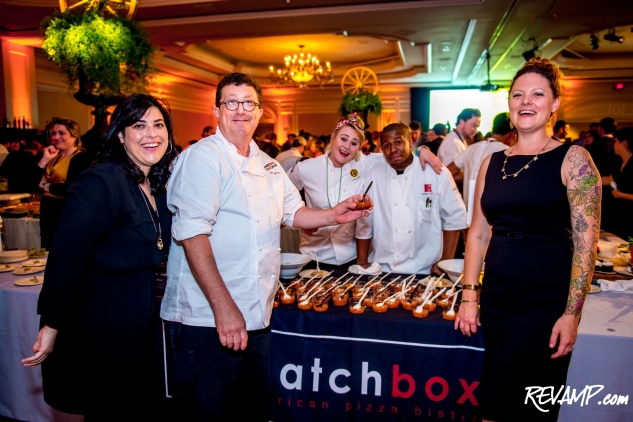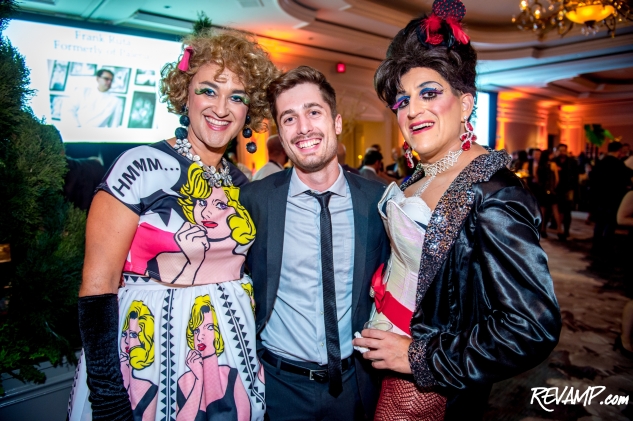 The city's cocktail hounds were also well represented, with a countless number of refreshing cocktails and wines being actively mixed and poured throughout the festivities. It went without saying that toasts were not in short supply, as a result.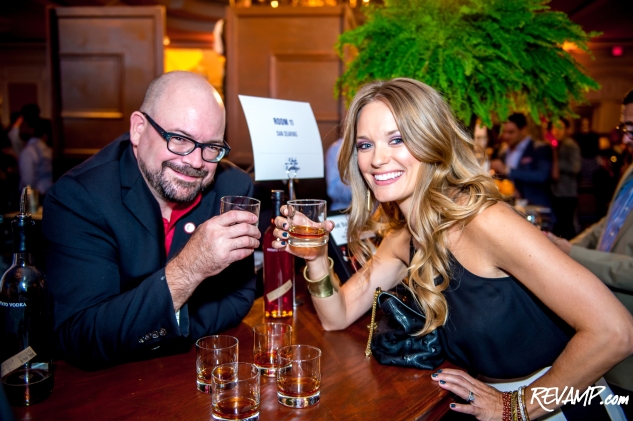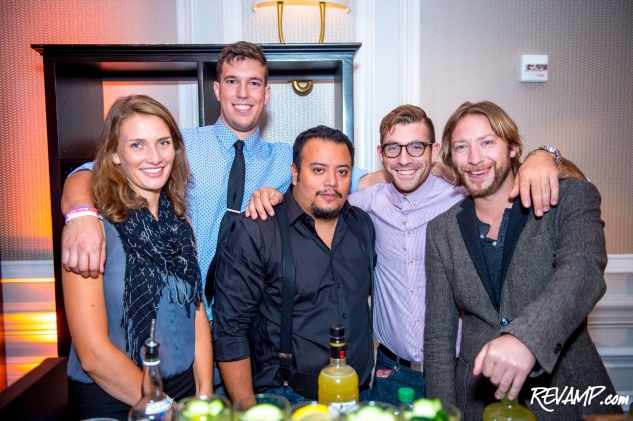 Even those chefs who couldn't attend in person found ways to still demonstrate their support.
Newly transplanted
D.C. chef
Daniel Boulud
was but one of the many who donated private dinners for the event's live auction, for example.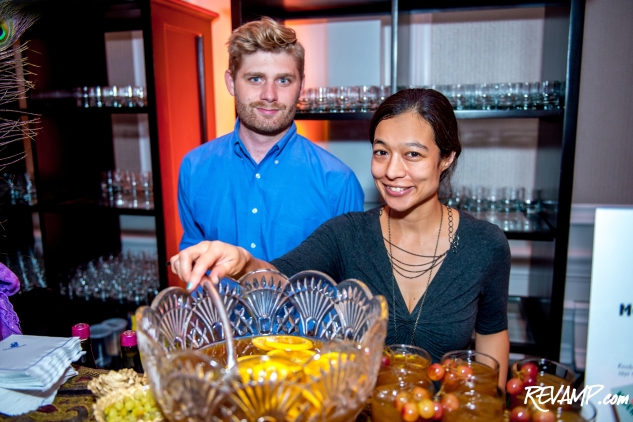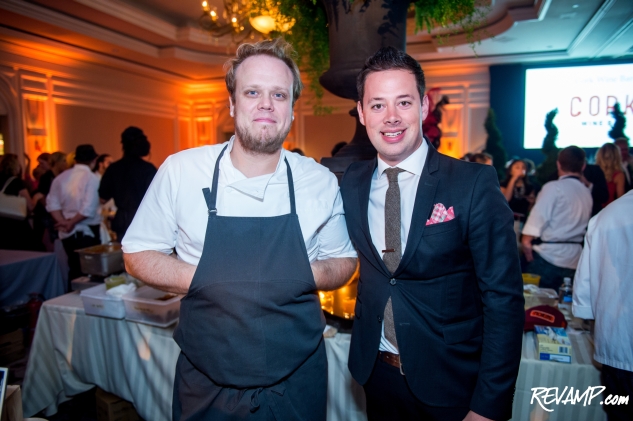 Proceeds from Chefs for Equality are earmarked for the Human Rights Campaign Foundation, which "improves the lives of lesbian, gay, bisexual and transgender (LGBT) people by working to increase understanding and encourage the adoption of LGBT-inclusive policies and practices."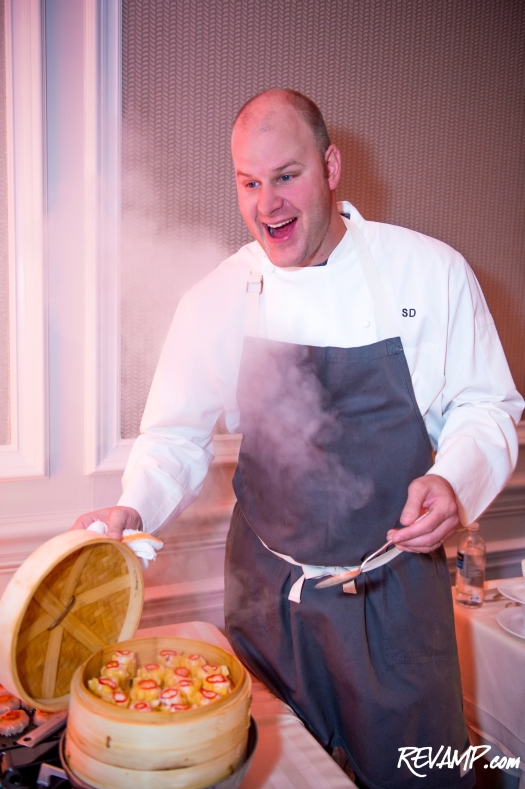 Demonstrating the area's commitment to the LGBT community, Virginia
Governor Terry McAuliffe
served as the 2014 benefit's headline speaker and was greeted by thunderous applause both before and after his remarks. In prior years, similarly supportive politicians (e.g., Maryland
Governor Martin O'Malley
) and celebrities (e.g. fashion icon
Tim Gunn
) have also dropped-by Chefs for Equality to lend their voice.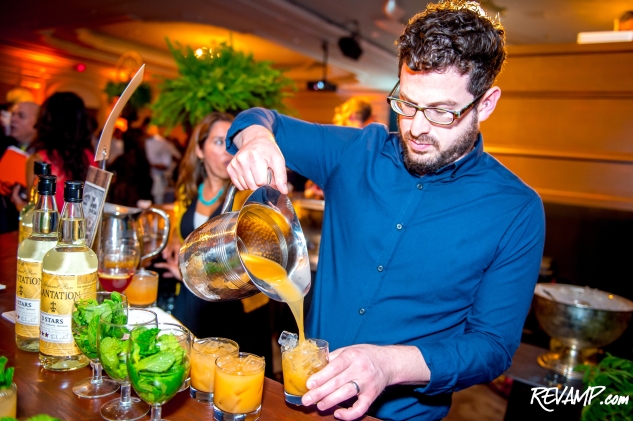 The only thing perhaps missing from the occasion therefore might be a Michelin star.
Tags:
The Ritz-Carlton (Washington D.C.)