Brides were free to throw a variety of sample bouquets (without consequence) at this year's 'A Chic Affair'.
NORTHWEST --
"It was the best of times, it was the worst of times…"
Charles Dickens could have just as easily been writing about his wedding day as the French Revolution because, despite all of the happiness and joy that arises from such a celebratory occasion, an enormous amount of work must first be performed in order to ensure that such a day has a better ending than
A Tale of Two Cities
!
Fortunately for D.C.'s modern brides, the hard-working team over at
RGI Events
had taken it upon themselves to make matrimonial bliss a little easier to attain, with the 2011 annual celebration of its luxury bridal show:
A Chic Affair
.
Designed as a bridal experience through which guests can bear witness to "the perfect marriage of the latest trends and timeless elegance," Sunday's afternoon event at the
Historical Society of Washington, D.C.
boasted dozens of corporate partners from the intersecting worlds of bridal fashion, catering, décor, invitations, and, of course, gifting!
Indeed, there was a little bit of something for everyone. For the foodies, there was a live catering demonstration from
L'Auberge Chez Francois
Chef de Cuisine
Jacques Haeringer
(chocolate truffles anyone?) and a variety of eco-friendly caterers.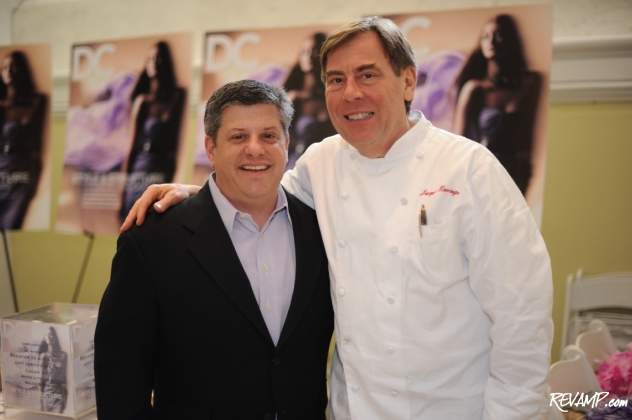 DC Magazine Publisher Peter Abrahams and L'Auberge Chez Francois Chef Jacques Haeringer.
For the planners, a star-studded panel of experts featuring everyone from famed fashion and event designers
Christian Siriano
and
Jamie Greenwald
, respectively, to
DC Magazine
Editor-in-Chief
Karen Sommer Shallett
to stylist
Paul Wharton
to stationary guru and
The Dandelion Patch
owner
Heidi Kallett
.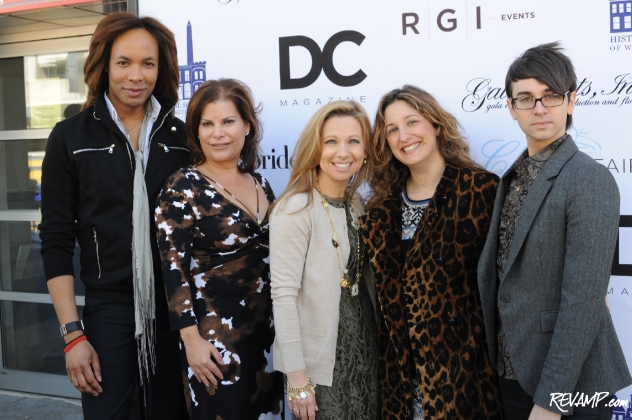 A "State of the Union Panel" of experts took questions from the audience on everything from destination weddings to invitations.
And for the grooms, there was even a special "Gentleman's Lounge" – a self-described "man-cave" where men were free to taste a variety of local craft beers and aged Scotch whiskeys, while watching sports on high-definition plasma screens.
A dramatic fashion show at the end clearly represented the apex of the event though, with a half-dozen models walking an enchanted runway in the latest gowns from a variety of premier designers, including Rosa Clara Couture and
Badgley Mischka
, courtesy of
Chevy Chase Bridal
.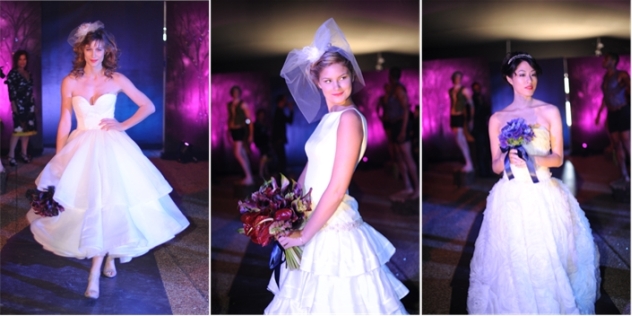 Runway designs touched on the whimsical and avant-garde.
Do you think guests walked away happy? "I do."
Tags:
Historical Society of Washington, D.C.