District Winery co-founders John Stires (left) and Brian Leventhal (right) flank company winemaker Conor McCormack.
THE YARDS --
The city's first commercially operating winery,
District Winery
, hit a banner milestone over the weekend, with the launch of its very first D.C.-made wine.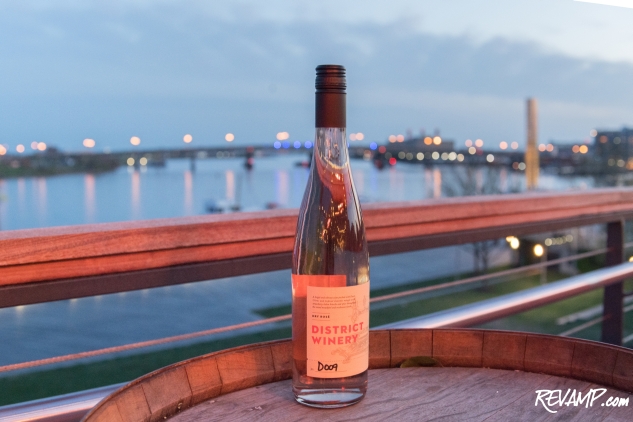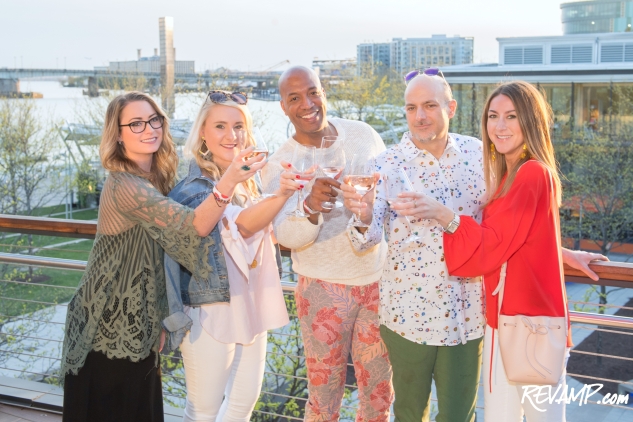 Up until now, the wines on offer at the Navy Yard waterfront outpost had been produced at the company's sister facility in Williamsburg, New York, as the Washington location's equipment was gradually brought online.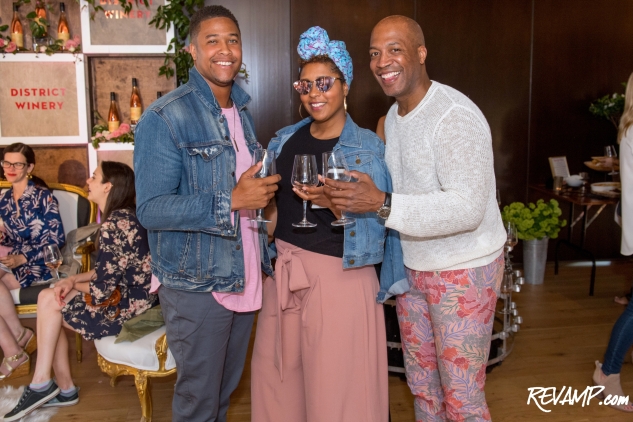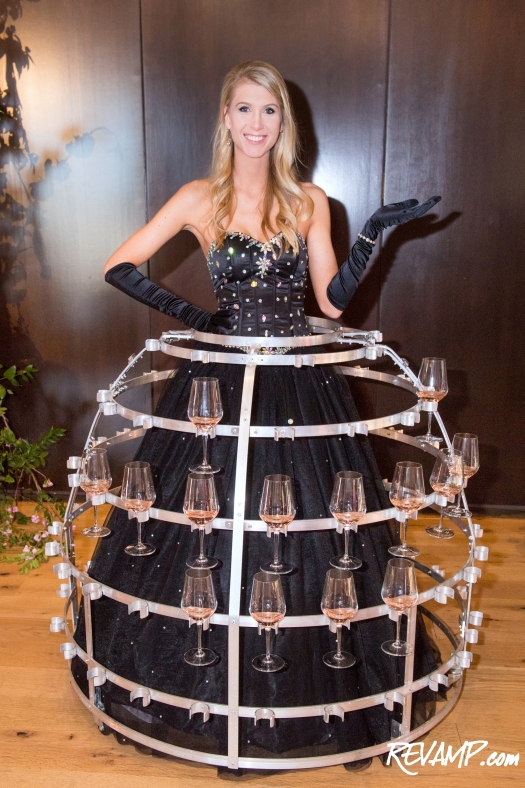 The much-awaited end result of such meticulous planning was the 2017 District Winery Dry Rosť vintage that made its debut on Sunday, during a special spring release party.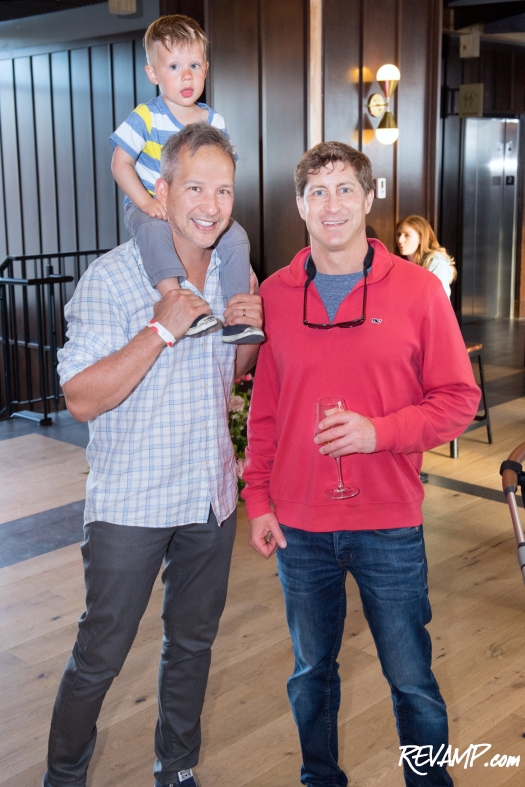 Guests were treated to a complimentary taste of the featured rosť at the door by a model wearing a "dress" made of glassware, although nearly all of District Winery's many white, red, and sparkling offerings were available for pours. All the while, a buffet catered by
top-rated
, in-house restaurant
Ana
helped keep everyone's stomachs full across both afternoon and evening events.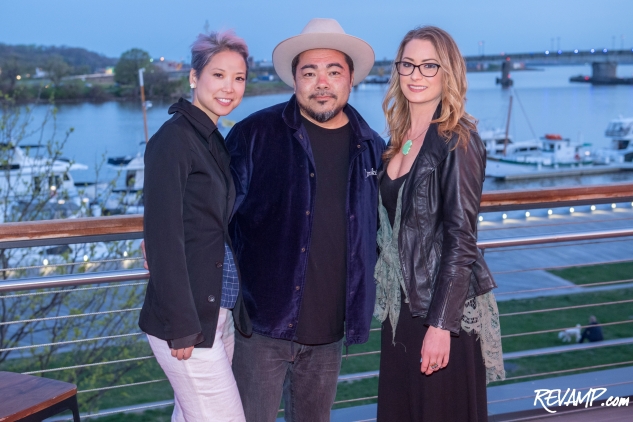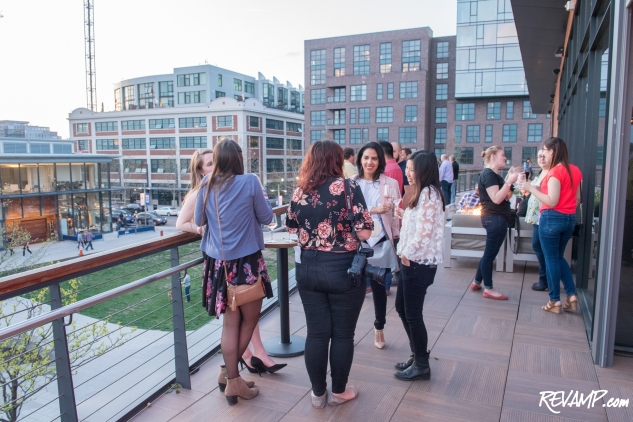 Since it first opened its doors last year, District Winery has been a sought-after backdrop for dinner dates, corporate events, holiday parties, and weddings alike -- even one
officiated by President Obama
just a few months back.