Lupe Fiasco was a crowd favorite at The Sweetlife Festival 2011.
COLUMBIA, Md. --
With overcast skies and the occasional gloomy drizzle, the name "Merriweather" might have seemed like a bit of an oxymoron to those fans who turned out for
The Sweetlife Festival
on Sunday afternoon and evening.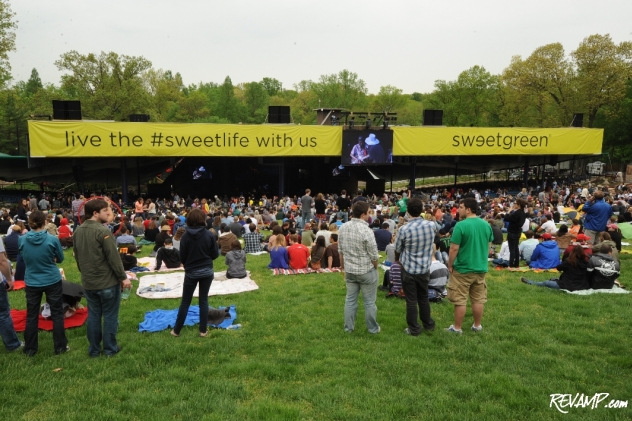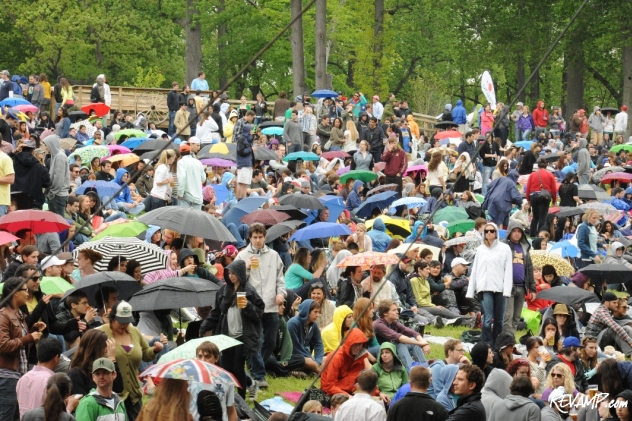 But turnout they did – by bus, by car, by limo, and even by taxi -- to
Merriweather Post Pavilion
for the second incarnation of
sweetgreen
's annual celebration of "music, wholesome food, and thoughtful living."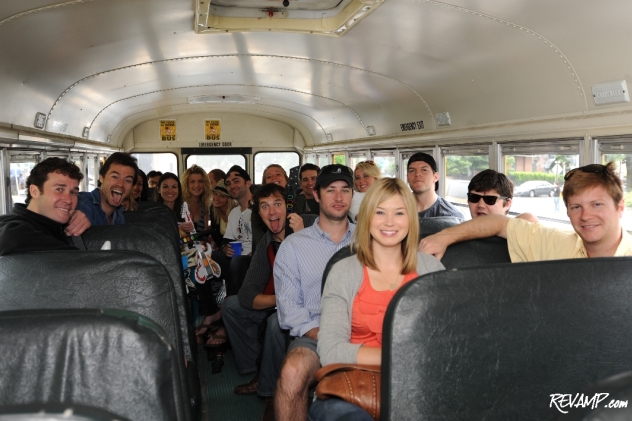 popchips! provided complimentary buses to the event for a few lucky Washingtonians.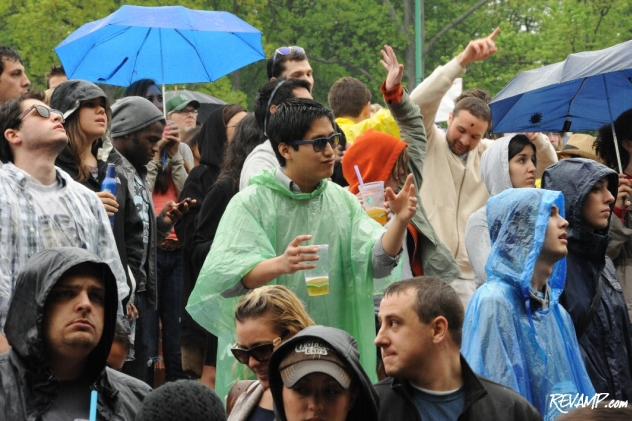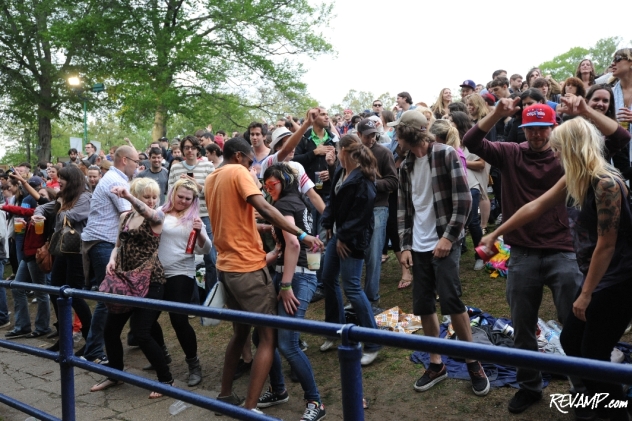 While the allure of the event was certainly the stellar performance lineup, the unifying theme of eco-friendly living (e.g., food made from locally-sourced ingredients, energy conservation, etc.) only served to set an appropriately cheerful mood.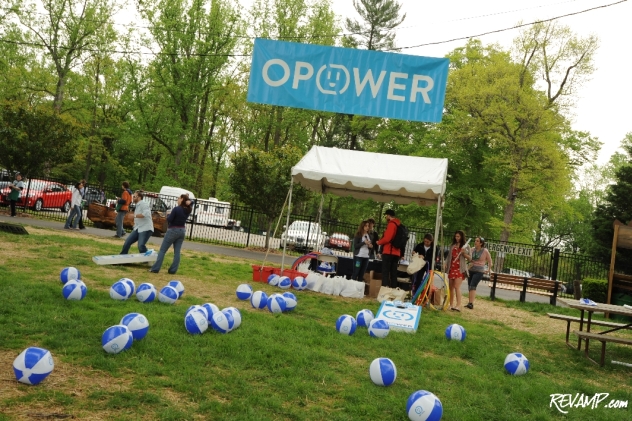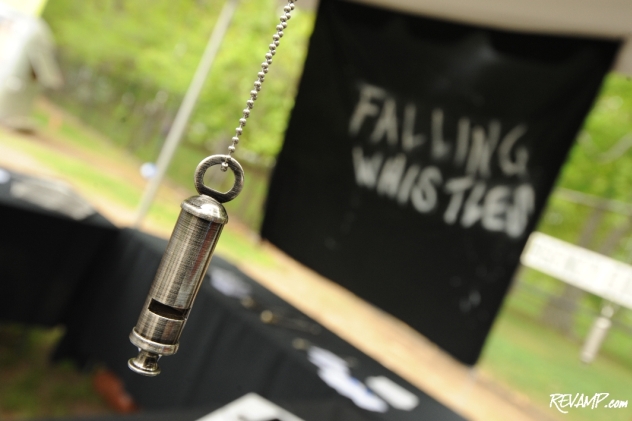 And while
The Strokes
received top billing in the program, it quickly became clear that the audience's loyalty laid primarily with
Lupe Fiasco
and
Girl Talk
that day.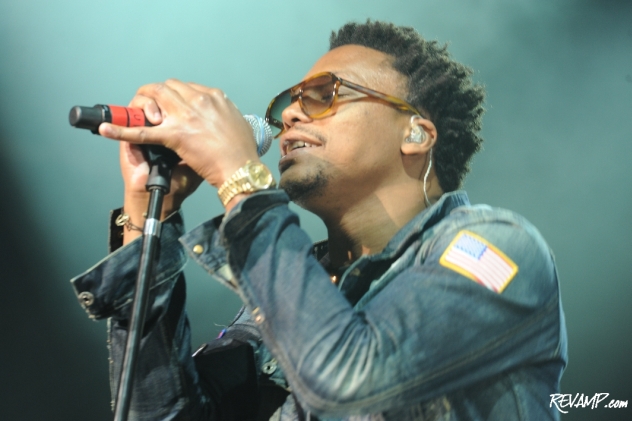 Lupe Fiasco.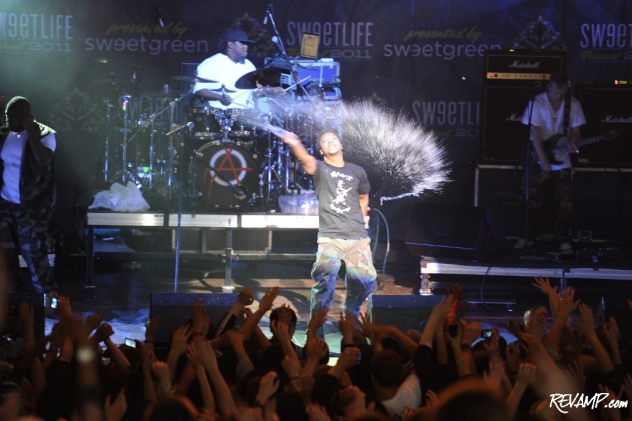 Lupe Fiasco.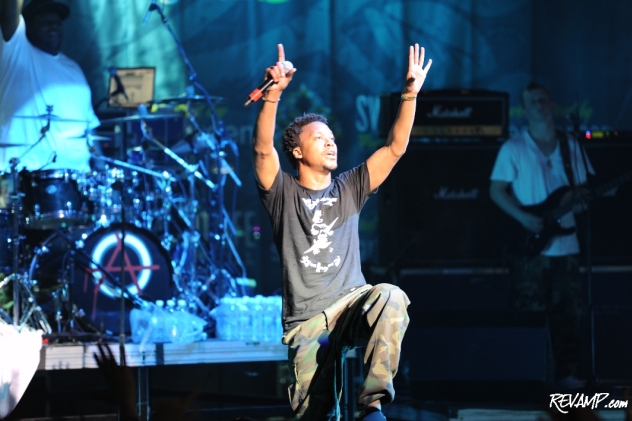 Lupe Fiasco.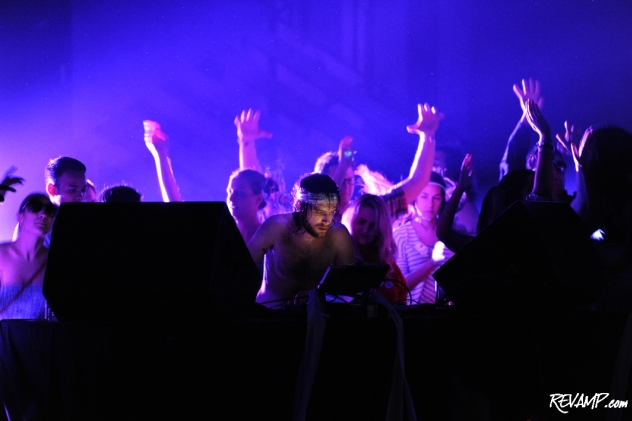 Girl Talk.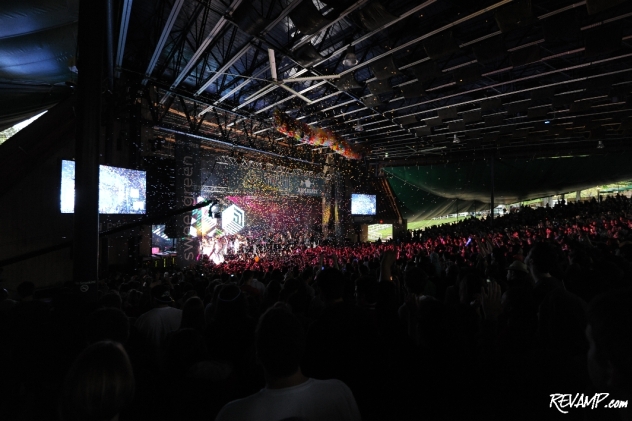 Girl Talk.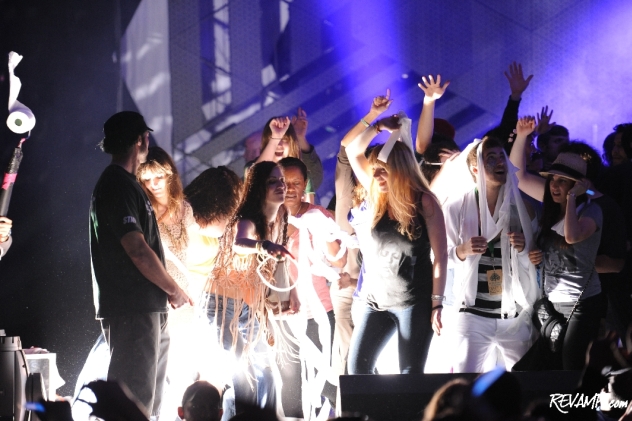 Girl Talk.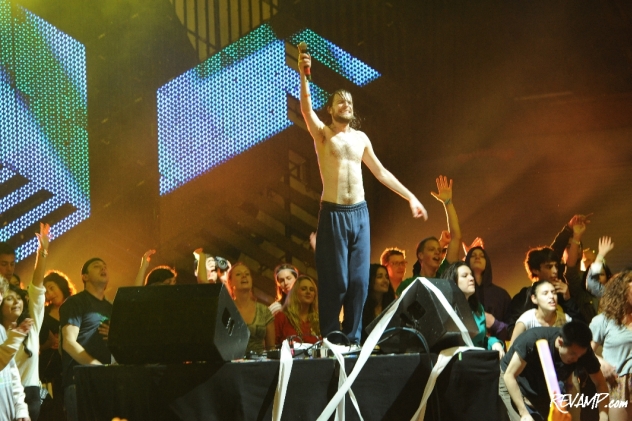 Girl Talk.
Festival highlights included:
Staggered performances by Modern Man, US Royalty, Walk The Moon, Theophilus London, Ra Ra Riot, Cold War Kids, Crystal Castles, Lupe Fiasco, Girl Talk, and The Strokes.



The Strokes.




The Strokes.




The Strokes' Julian Casablancas.




Cold War Kids' Nathan Willett.




Crystal Castles' Alice Glass.



Plenty of concession stands featuring a variety of natural and organic products from local vendors, including sweetgreen, Applegate Farms, Honest Tea, Stonyfield Farm, and Keany Produce.





Human energy-powered charging stations courtesy of D.C.-based OPOWER.


Confetti canons, hundreds of balloons, inflatable beach balls, and more glow sticks than your neighborhood rave.


A guy dressed-up as a tequila bottle.





Because even those with healthy lifestyles need to cut loose now and again…
Tags:
Merriweather Post Pavilion