Wrapping-up our coverage of Washington Restaurant Week 2011, we expanded our reach beyond the downtown area to include nearby Clarendon.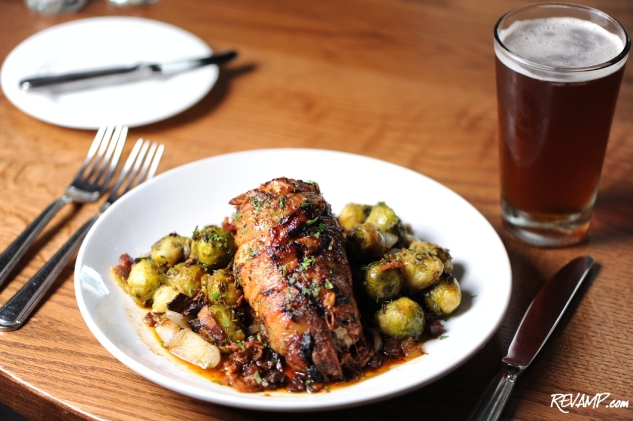 PORK LOIN wrapped in Bacon and Pulled Pork, Cornbread-Bacon Stuffing, Beer & Bacon Braised Brussel Sprouts with Shallots.
What?
Chef
Brian Robinson
and Sous Chef
Sean Mooney
have crafted an extensive lunch and dinner menu for Restaurant Week, boasting 14 choices alone on the dinnerís first course. Regulars will recognize the venueís love of bacon in many of the dishes, from a first course bowl of mussels to a second course plate of BBQ shrimp and grits.
3 Bar & Grillís complete Restaurant Week
lunch menu
and
dinner menu
(Adobe PDF) are both available for download online.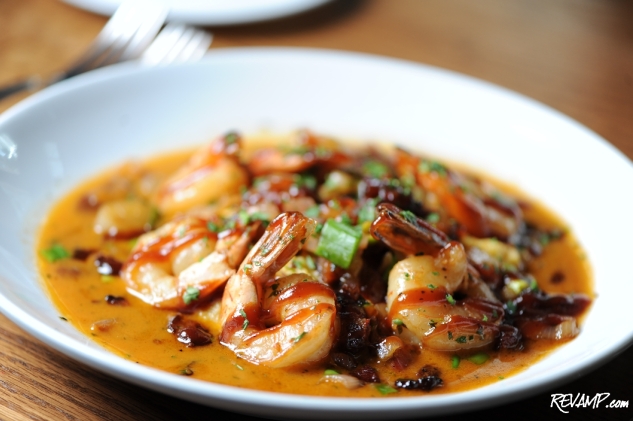 BBQ SHRIMP & GRITS: Pan Seared Scallops, Caramelized Shallots, and Bacon, in a BBQ broth over Asiago Cheese.
Where?
3 Bar & Grill is located at 2950 Clarendon Blvd. in Arlington, VA. Reservations can be made
online via OpenTable
or by calling (703) 524-4440. Patio tables are first come/first served.
When?
The Restaurant Week menu will be available from now until August 28th.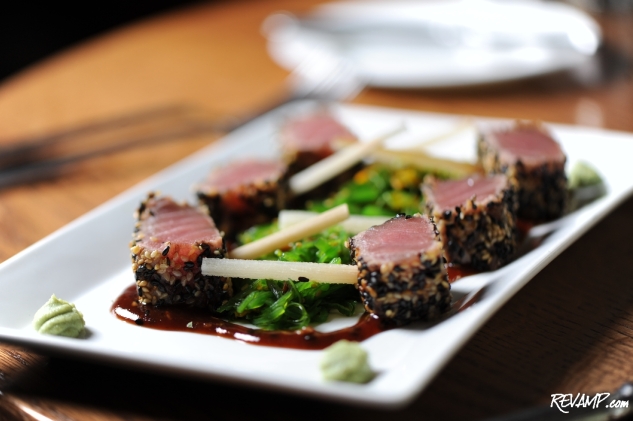 TUNA LOLLIPOPS with Seaweed Salad, Soy BBQ, Wasabi Cream.