NORTHWEST --
Seemingly all of Georgetown and Glover Park's young professionals transplanted temporarily to The National Mall on Saturday evening, for a sold-out Halloween party hosted by
George
and
Mason Inn
at the
The Old Post Office Pavilion
.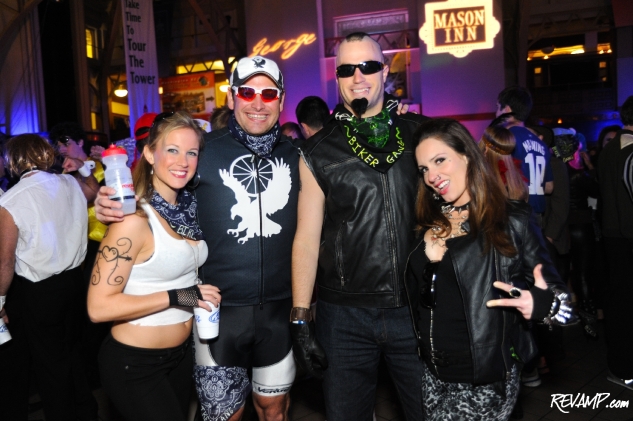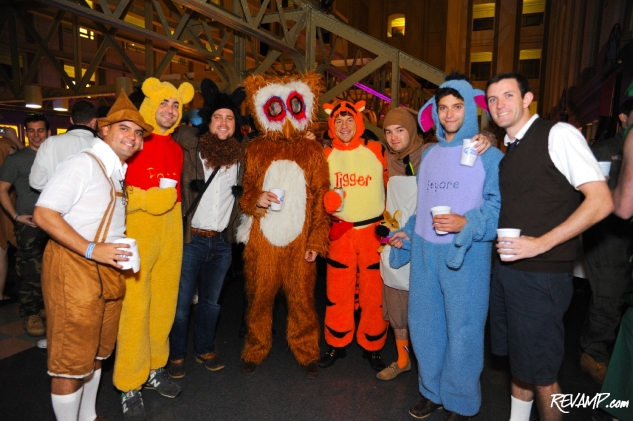 On any normal weekend, the two venues attract a sizeable portion of their respective neighborhoods' twenty and thirty-somethings, including many who are considered to be some of D.C.'s rapidly rising stars on the Hill and within the philanthropic and business communities.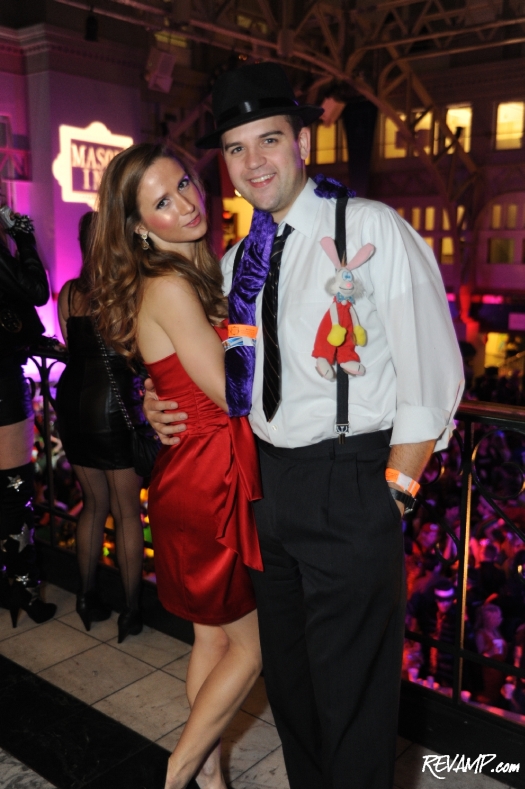 And after donning their silliest, cleverest, and, for some, sexiest costumes, virtually all of those supporters descended en masse over the weekend to the first government building in the U.S. to have its own electric power plant, for a fun fete full of live music and dancing.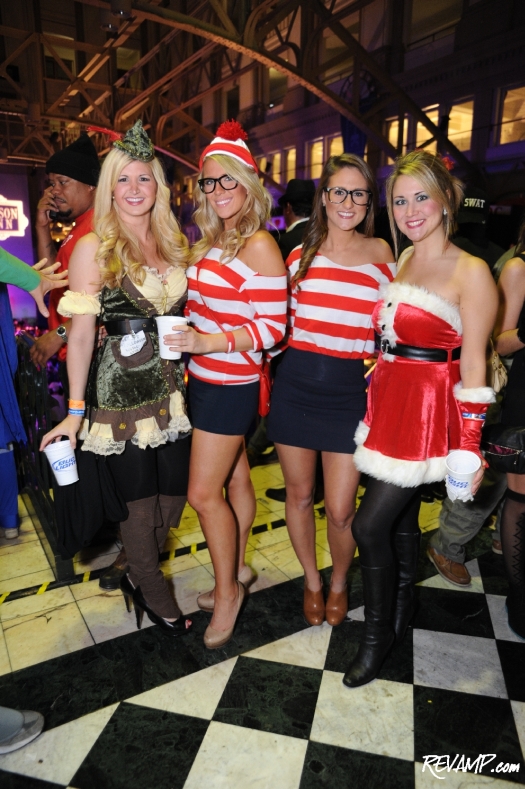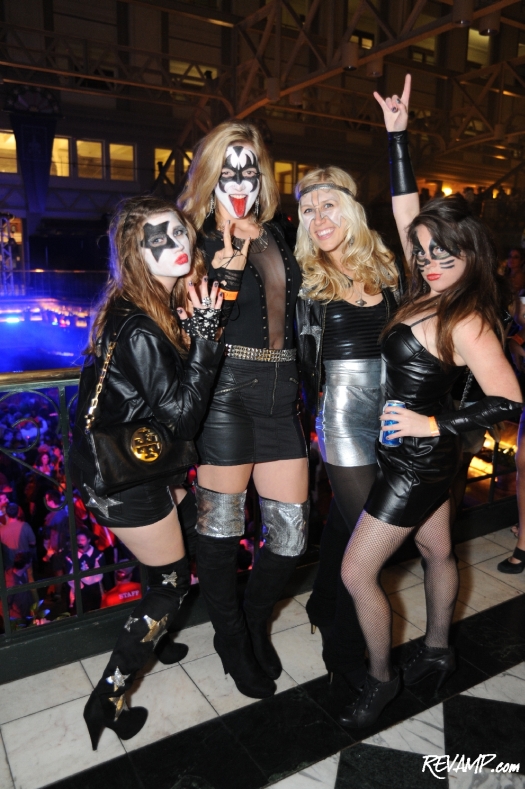 More the a dozen open bars scattered throughout all three stories of the historic building kept the crowd hydrated, while the Old Postal Pavilion's lower atrium served as a massive makeshift performance stage and dance floor.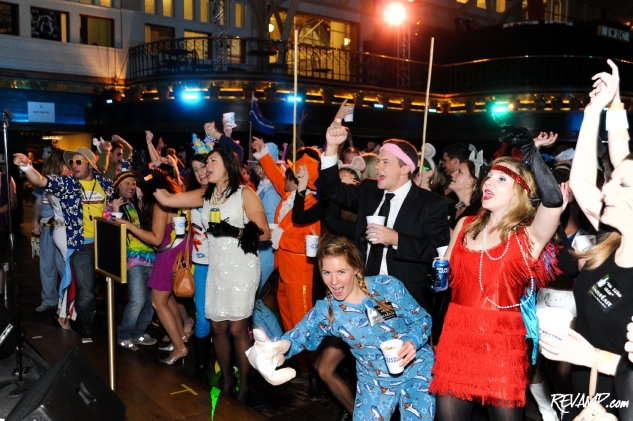 Two of the District's favorite live performance bands had been invited to join in the festivities, with party/rock cover band
WanderEast
taking the stage just past 10:00pm and all-90s band
White Ford Bronco
subsequently closing things down until 1:00am.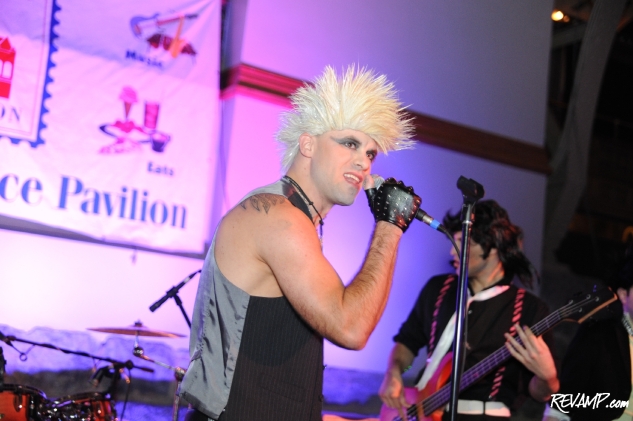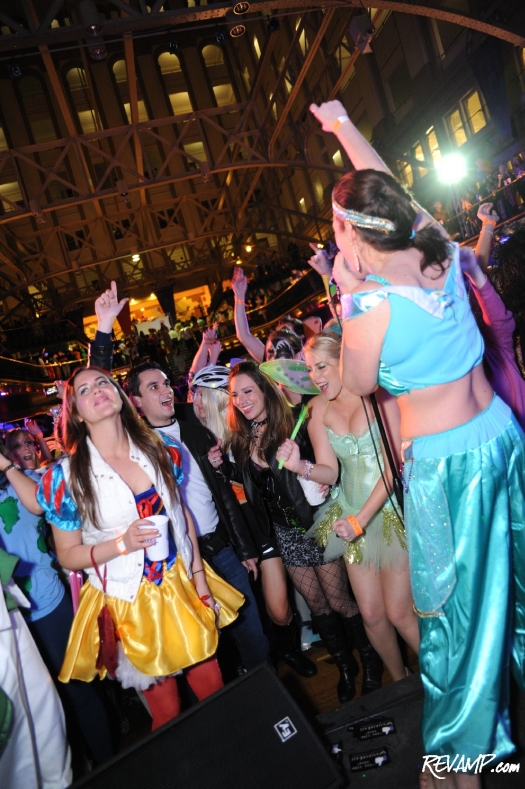 VIP ticketholders were treated to an exclusive and panoramic third-story view of the surrounding party, as well as premium spirits and mixers, and, perhaps most importantly, coveted access to a series of private bathroom suites.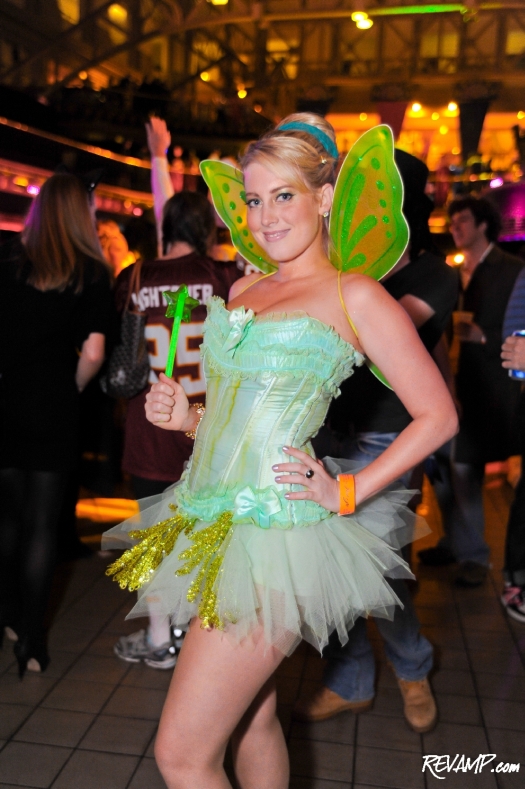 George and Mason Inn were naturally the official after party stops for most, where it wasn't uncommon to find a Muppet, superhero or trending Internet meme dancing well into the early hours of the morning.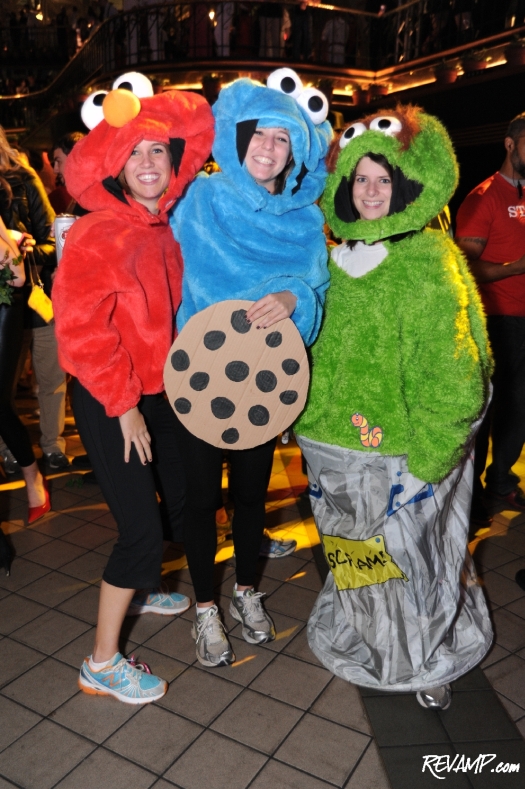 Clearly, neither rain nor snow nor gloom of night prevented young Georgetown from celebrating Halloween in style this year!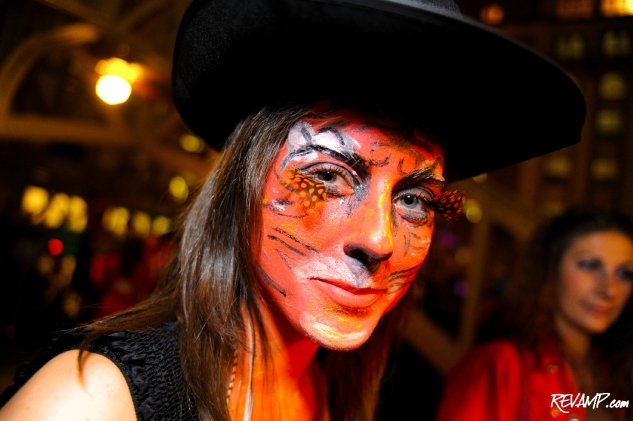 Tags:
The Old Post Office Pavilion