Eric Finn President Matt Landsberg stands surrounded by players from the Redskins and Capitals -- all decked out in the tailor's custom bespoke suits -- moments before they took to the runway for this year's 'Walk This Way' presentation.
NORTHWEST --
With a sea of seated VIPs, a blinding barrage of flashbulbs, a thumping soundtrack, and, naturally, wave upon wave of sartorial splendor, this year's much-anticipated 'Walk This Way' runway show embraced its new home at the
Andrew W. Mellon Auditorium
, with energy and panache.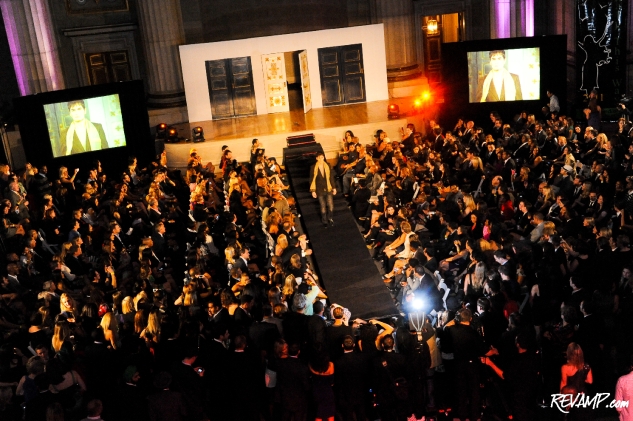 The third installment of
Becky's Fund
's signature annual fundraiser, last night's fashionable fete saw a dozen or so athletes from the
Washington Redskins
,
Washigton Capitals
, and
D.C. United
take to the runway, in support of the domestic violence prevention charity.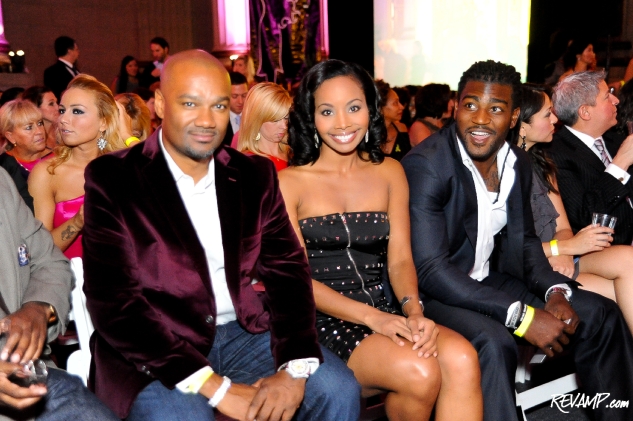 The evening's celebrity models counted
Brian Orakpo
,
Anthony Armstrong
,
DeAngelo Hall
,
John Carlson
,
Karl Alzner
,
Nick Backstrom
, and
Ben Olsen
among the participants, with many of their respective teammates spotted showing their support in the audience, including the Redskins'
Tim Hightower
and former New York Jets linebacker
Marvin Jones
.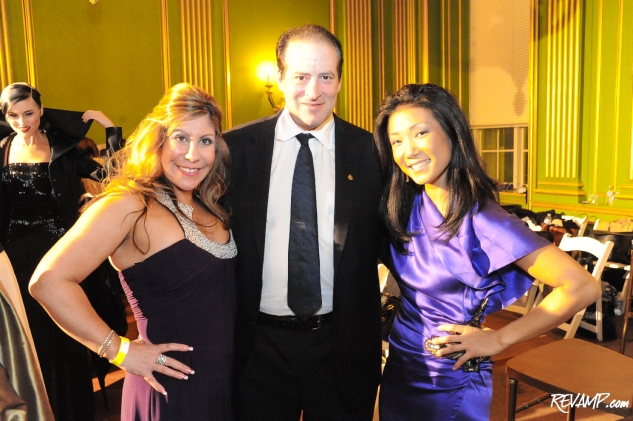 Unlike the typical runway show, this year's 'Walk This Way' event highlighted three compelling stories of survival describing the cycles of domestic violence, in a unique theatrical presentation that incorporated three eras of design, as interpreted by venerable D.C. design house
Eric Finn Custom Clothiers
(a favorite among many of the city's star athletes) and renown women's designer (having dressed everyone from
First Lady Michelle Obama
to
Nicole Kidman
),
Maggie Norris Couture
.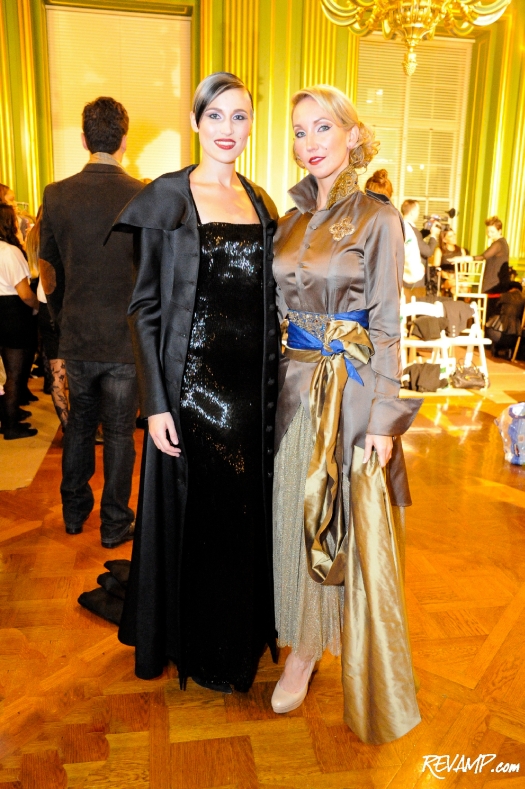 While not on-stage, the evening's co-hosts, Comcast Sportsnet and Fox5 Morning News respective anchors
Julie Donaldson
and
Steve Chenevey
, could be found mingling among the guests for most of the night, with everyone enjoying passed bites or cocktails from a series of open bars.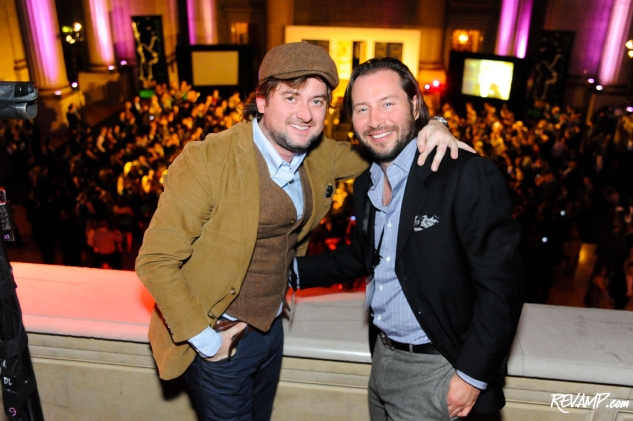 Sandro Keresa
and
Tati Ana
's
Art Soiree
collective added a further injection of artistry to the event, with a special video installation showcasing local artists projected above the main stage and a series of models adorned in body art walking about.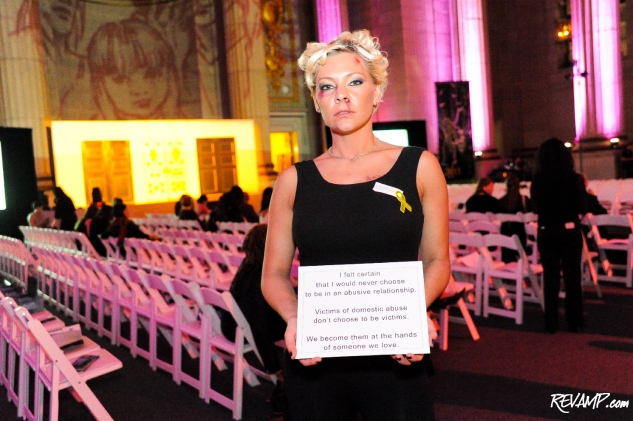 Founded in November 2006 by
Becky Lee
, Becky's Fund is a D.C.-based non-profit focused on the prevention of domestic violence. Becky used the prize money she won as a contestant on the acclaimed CBS prime-time television show
Survivor: Cook Islands
to start the organization.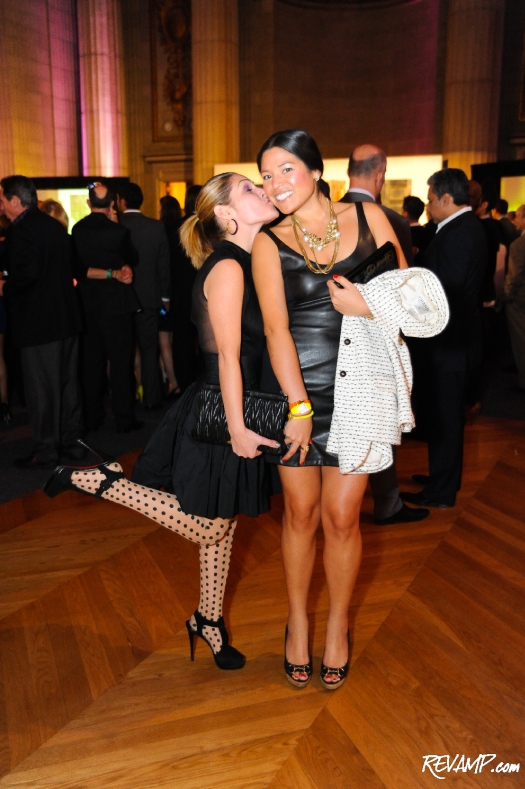 Ever since, walking the walk against domestic violence has never been more fashionable…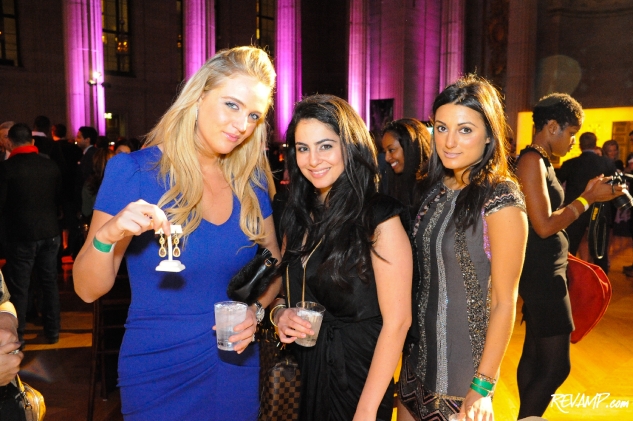 Tags:
Andrew W. Mellon Auditorium