Congressman Steny Hoyer and Danish Ambassador Peter Taksøe-Jensen were but two of the VIPs in attendance during last night's unveiling celebration.
NORTHWEST --
The
Danish Embassy
rolled-out the welcome mat to its Ambassador's residence on Tuesday evening, for a VIP preview of the third annual 'Creative Christmas' exhibition created in partnership with the
Corcoran Gallery of Art and College of Art + Design
.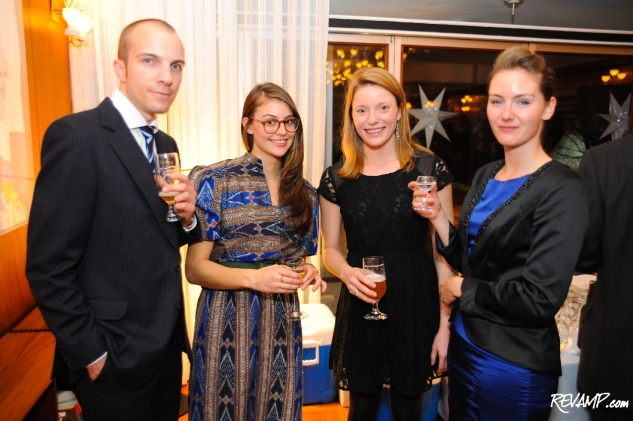 Guests flank exhibition designers Alexandra Hunger and Ariel Wilchek.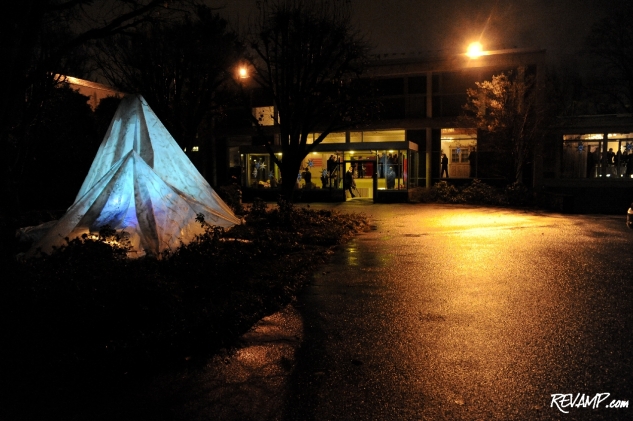 Titled
State of Matter: Culture, Climate, and Opportunity in Greenland
, this year's installation showcased one of the Kingdom of Denmark's most prized, but least talked about, assets: the country of Greenland (the Danish Realm consists of Denmark, the Faroe Islands, and Greenland).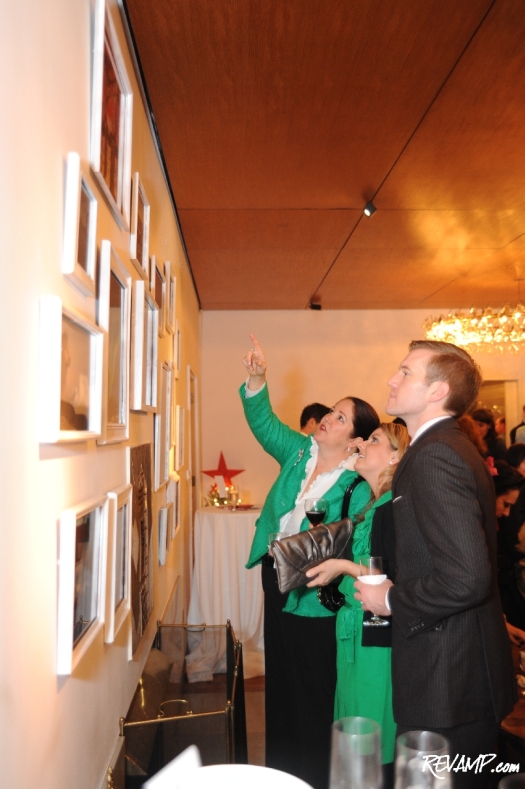 With climate change beginning to take a major toll on the country's landscape, the Danish government sought to draw attention to the geographic, sociological, and cultural challenges and opportunities that such a transition will bring about.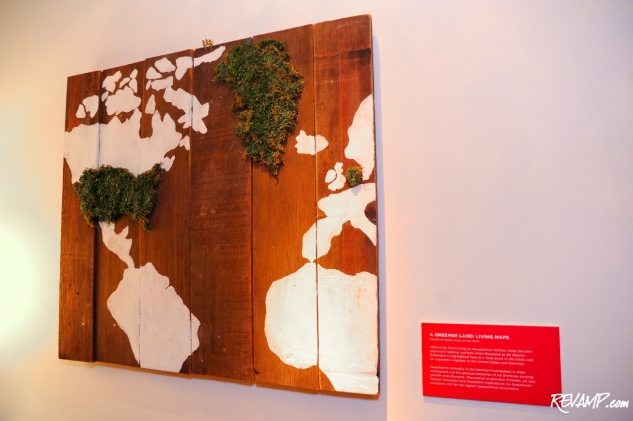 The exhibition, as conceived by designers
Alexandra Hunger
and
Ariel Wilchek
(both graduate students in the Exhibition Design MA program at the Corcoran), therefore invites visitors to explore examples of such change at every stage – or in each
State of Matter
-- through various Arctic-centric maps, Inuit motifs, and scenic elements strategically placed throughout both the inside and outside of the Danish Ambassador's residence.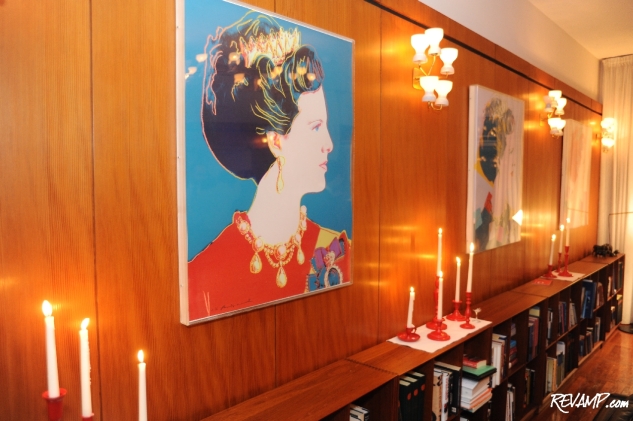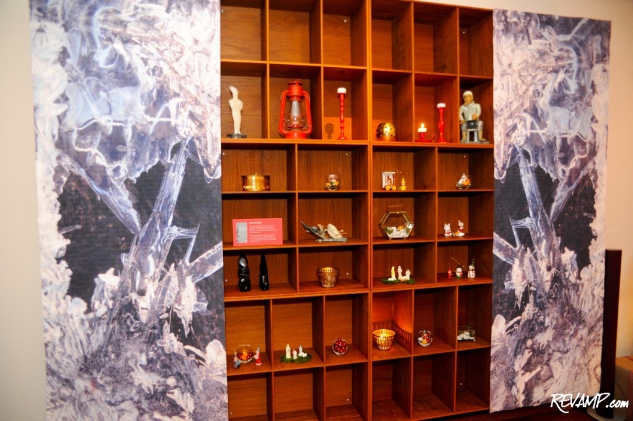 On display at the Embassy through December 8th, last night saw hundreds of supporters, Danish diplomats, and Corcoran patrons -- including a pop-in by
Congressman Steny H. Hoyer
(D-MD) (who boasts a Danish father) -- turn out for a grand unveiling celebration. The Corcoran and the Embassy have been working together on the 'Creative Christmas' concept since it was first conceived three years ago.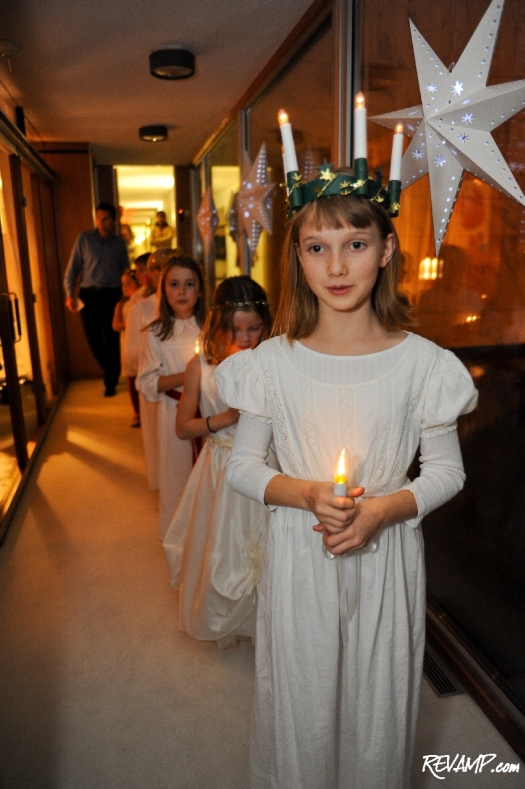 Lucia procession.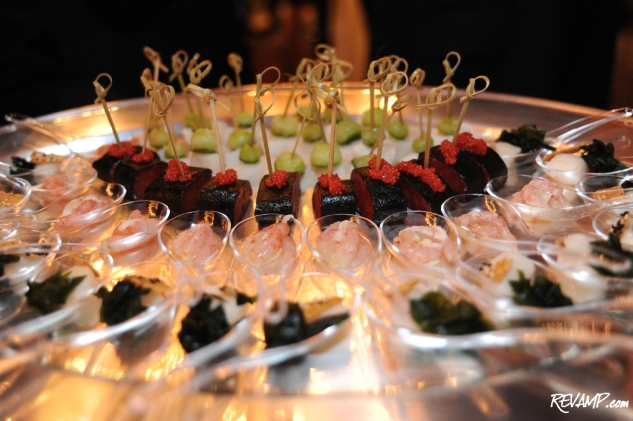 In addition to the artwork naturally on display, guests were also treated to a live guitar performance by Greenland native
Simon Lynge
, an authentic Lucia children's procession, and plenty of authentic Danish dishes and drinks (think Ceviche of Greenland halibut, Chivet of reindeer leg, Risalamande, and Danish mulled wine) expertly prepared by Chefs
Jeppe Ejvind Nielsen
and
Lars Beese
.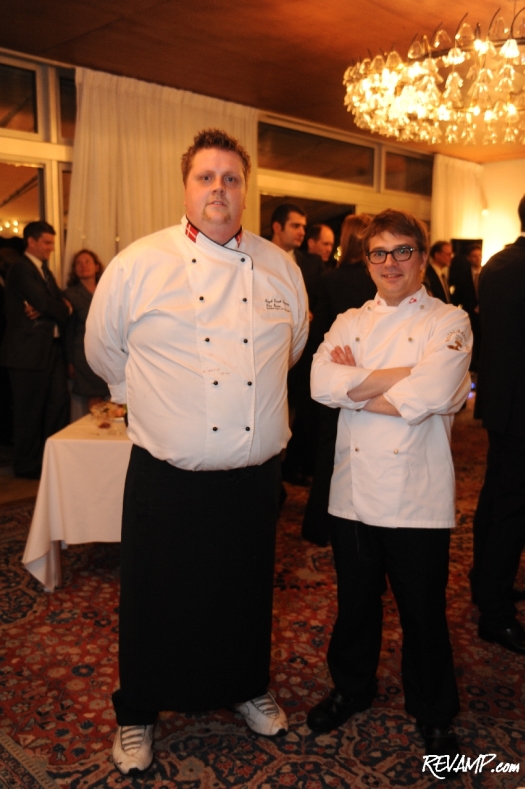 Chefs Lars Beese and Jeppe Ejvind Nielsen.
Glædelig Jul (Merry Christmas) Washington!