(R-L) Chef Rubén García prepares a special 'Ferrero Rocher' bite with Chef Diego Caro.
BLAGDEN ALLEY --
Already the equivalent of foodie nirvana among Washington area diners, a dozen of the imaginative dishes from
minibar by José Andrés
temporarily found themselves on the menu of
Rogue 24
, as
ThinkFoodGroup
Director of Research & Development
Rubén García
took charge of the restaurant for the fourth installment of the restaurant's exclusive 8-week culinary series dubbed 'Rogue Sessions'.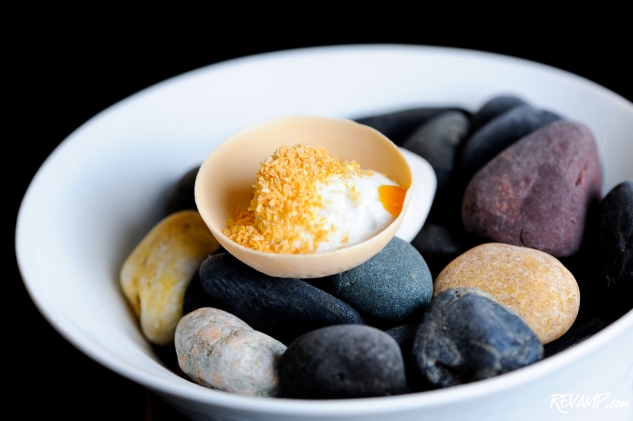 Almond tart/blue cheese/passion fruit.
A native of Terrassa, Spain, García hopped the Atlantic to work for Andrés after stints at Michelin-starred Jean Luc Figueras, Martín Berasategui, and elBulli and quickly rose to become ThinkFoodGroup's second-in-command, with leadership today over the kitchens at all of the company's expansive stable of restaurants, including the storied minibar outpost.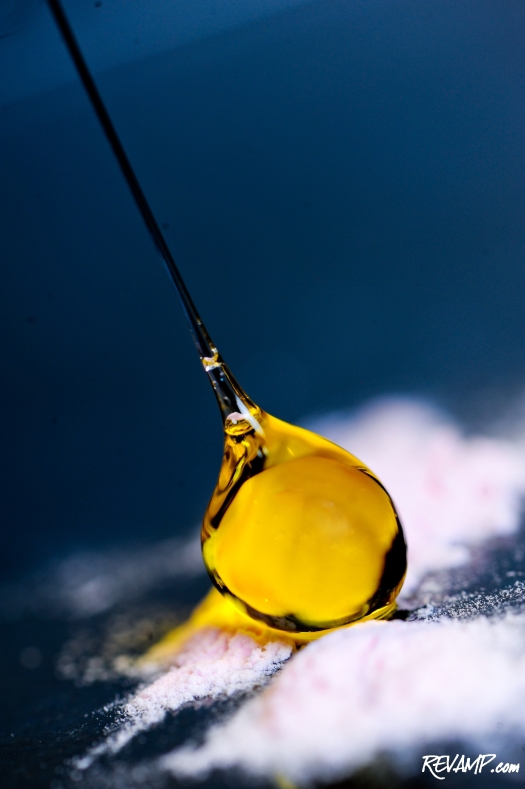 Olive oil bon bon/caramel.
And when his culinary creativity and avant-garde cooking style was briefly married to Rogue 24's already well-reviewed small plate menu last week, the resulting 5-day dining experiences quickly sold-out in a matter of hours.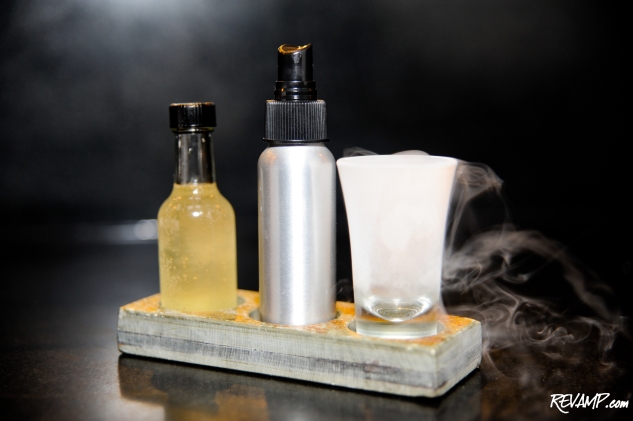 Cheftender Bryan Tetorakis' 'No Gin & Tonic'.
The self-described culinary journey, as prepared by Garcia, was as follows:
Course 1: House fried rice/duck/vegetables/soy/sesame

Course 2: Olive oil bon bon/caramel

Course 3: Kimchi cracklins/smoked trout roe


Course 4: Dragon's breath kettlecorn

Course 5: Fruit roll-up/raspberry/yogurt

Course 6: Sheep's milk yogurt/eggplant/sumac/olive oil



Baby carrots/thai curry/black sesame.



Course 7: Ferrero rocher

Course 8: Chicken noodle soup/dumpling/broth

Course 9: Almond tart/blue cheese/passion fruit


Course 10: Sweetbread/pistachio ravioli/truffle fonduta

Course 11: Egg/dashi/migas

Course 12: Pan negre/sea urchin/black sesame



Ferrero rocher.



Course 13: Basil-fed snails/potato/ham/black trumpet

Course 14: Swordfish/mortared scale/cara cara orange/olive/samphire

Course 15: Pig/cabbage/juniper/apple cider vinegar


Course 16: Philly cheese steak/wagyu/white cheddar/caramelized onions

Course 17: Ox tongue/sourdough/mostarda/bitter herbs

Course 18: Shabu shabu/short rib/aromatic broth



Philly cheese steak/wagyu/white cheddar/caramelized onions.



Course 19: Adam & Eve/apple/foie gras/peanut butter/jelly

Course 20: Baby carrots/thai curry/black sesame

Course 21: Late night chicken shawarma


Course 22: Pan con chocolate/saffron/olive oil

Course 23: Tierramisu/mascarpone/espresso/chocolate

Course 24: Happy endings/little things/small bites

The fifth week of Rogue Sessions is now in progress with
Blackbird
Chef
David Posey
. Reservations, while sold-out, were available via the
Gilt City, Washington D.C. website
.