The Paul Strauss and Associates team Justin Diblassio, Rema Zadah, Senator Paul Strauss, Sarah Feuker, and Marta Jara.
ADAMS MORGAN --
Given the number of residents with advanced law degrees in the city, legal representation in Washington, D.C. is practically commonplace. But for
Senator Paul Strauss
such representation takes on two meanings, with the District's representative to the United States Senate also the founding partner of his own burgeoning law practice.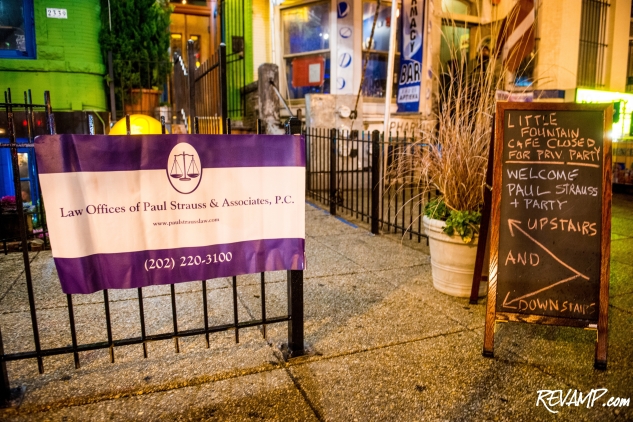 And
The Law Offices of Paul Strauss and Associates, P.C.
celebrated a major milestone over the weekend, as the firm feted its 20th anniversary.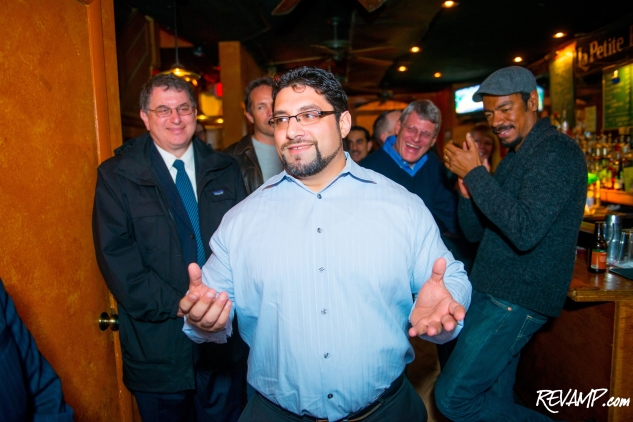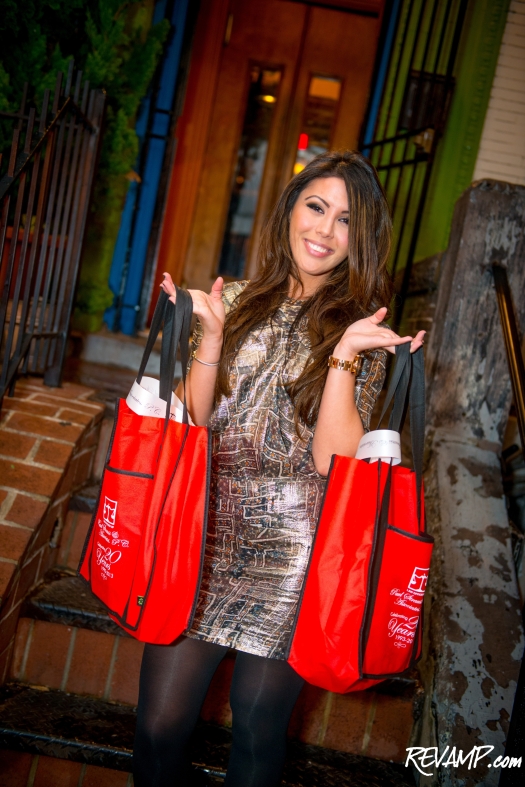 The setting for the celebration was the
Little Fountain Cafe
, which, in addition to serving as a 'quaint and romantic' refuge from the surrounding chaos of Adams Morgan according to ZAGAT, also happened to be the practice's first client.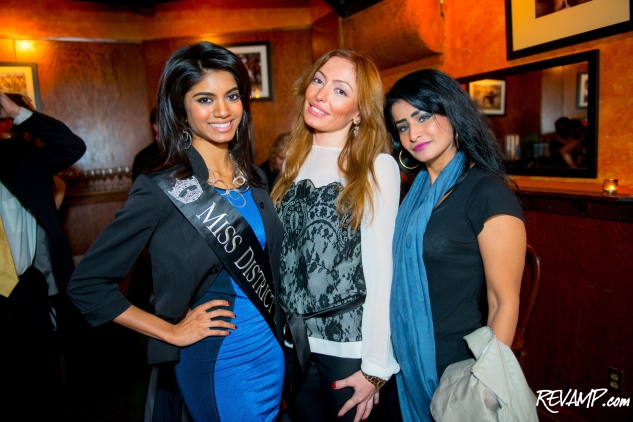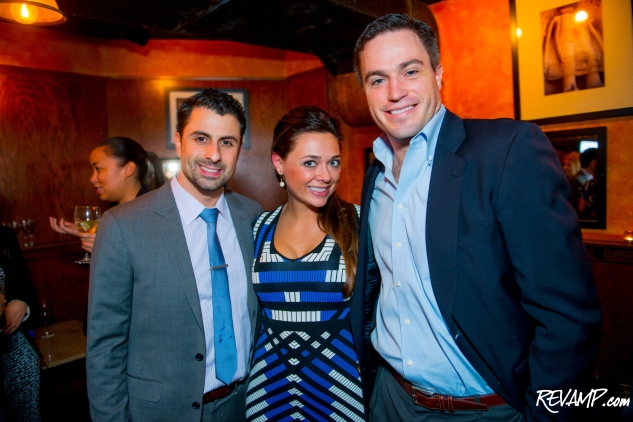 Cafe owner
Patrick O'Donnell
recognized in Strauss back in 1993 something that thousands of Washingtonians would later unite behind in 1996, when they elected him to his first term of office in the Senate.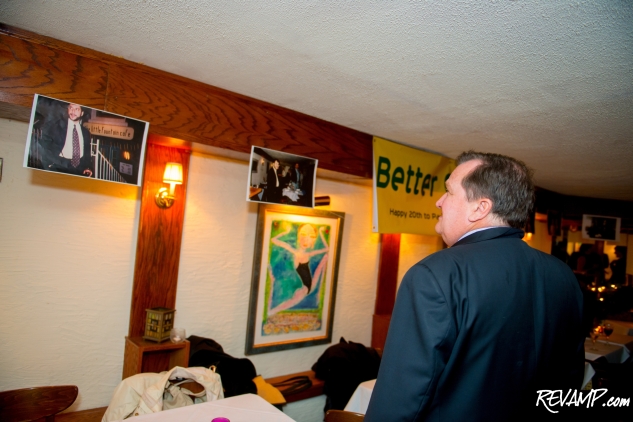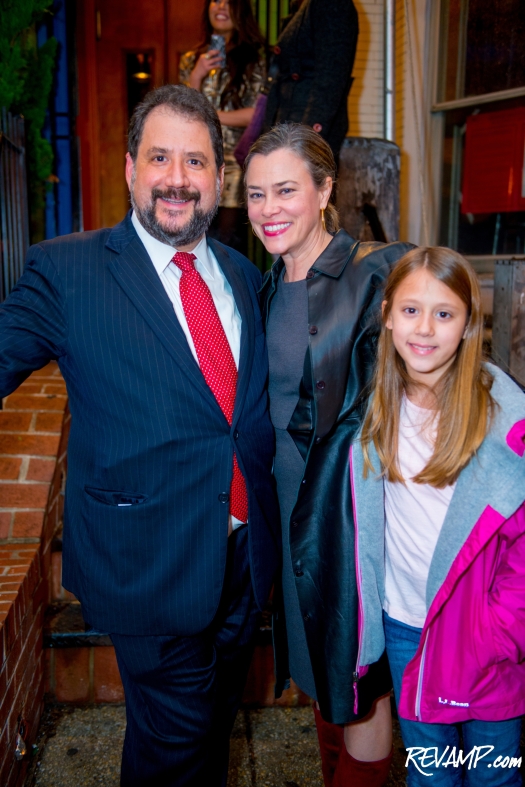 Over a hundred of those supporters were in attendance on Friday evening, as they joined with Strauss in toasting the realization of his longtime professional dream. The firm now boasts four other skilled associate attorneys and represents clients in everything from family law to contract disputes.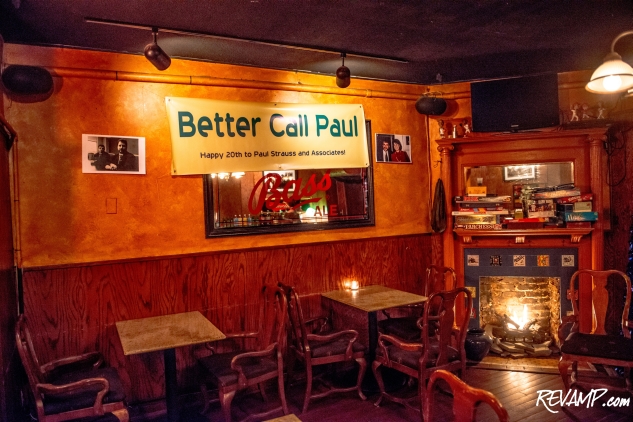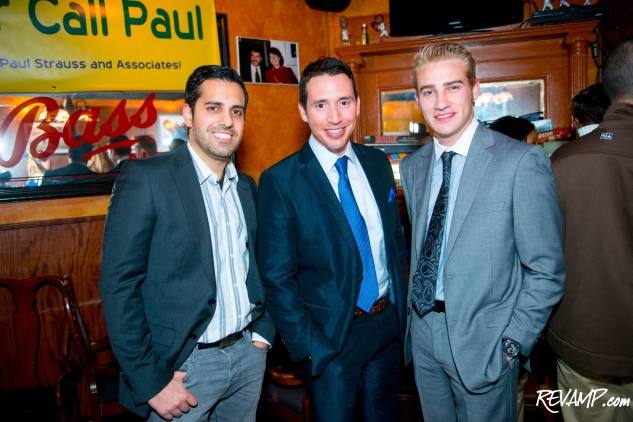 Guests, including fellow D.C.
Senator Michael Brown
and Miss DC 2013
Bindhu Pamarthi
, enjoyed complimentary cocktails and a buffet dinner while admiring dated photographs chronicling the company's rise over the years.