PENN QUARTER --
When
Deputy Crown Prince Mohammed bin Salman
led the development of Saudi Arabia's path forward over the next nearly two decades, his 'Vision 2030' initiative included a number of goals, including opening the country up to private investment and promoting the growth of cultural and entertainment opportunities within.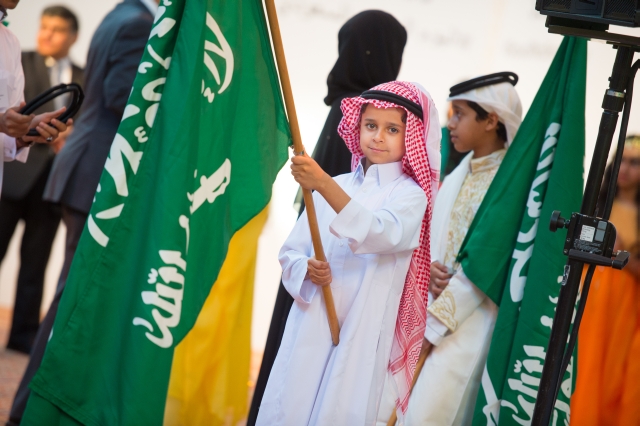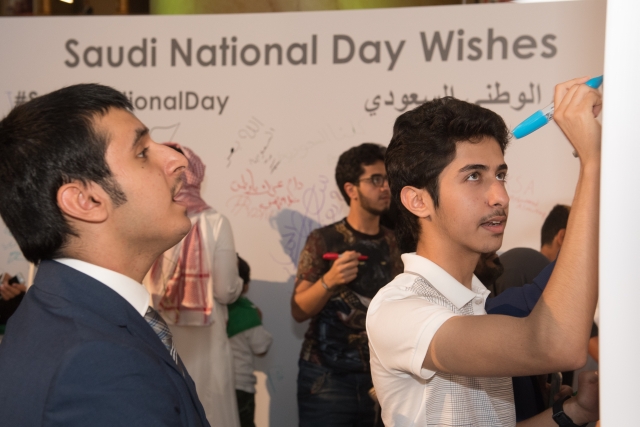 And the kingdom's full commitment to achieving those goals were proudly on display over the weekend, during a blowout bash at the
National Building Museum
celebrating the 87th Saudi National Day.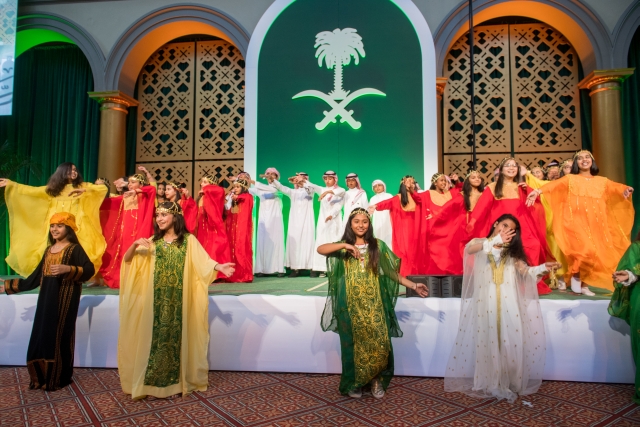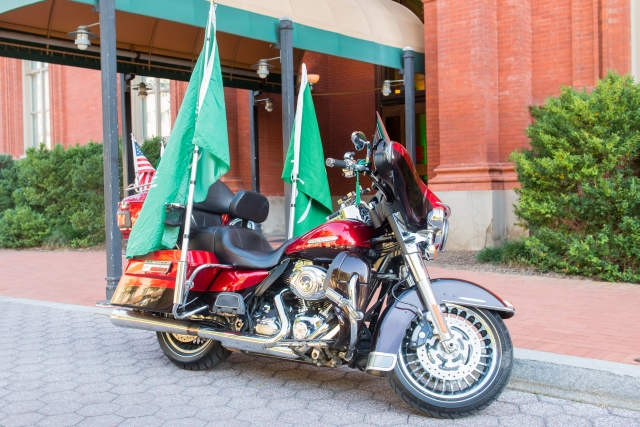 Saturday's party, which feted the anniversary of the founding of the country, drew some two thousand guests -- both Saudi nationals and American and international friends alike -- to the District for the occasion.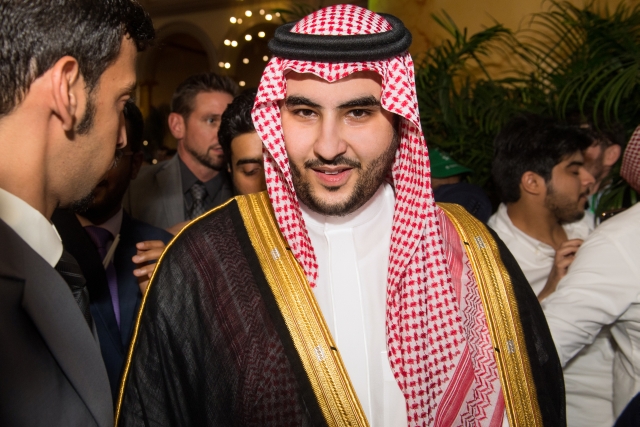 Ambassador Prince Khalid bin Salman bin Abdulaziz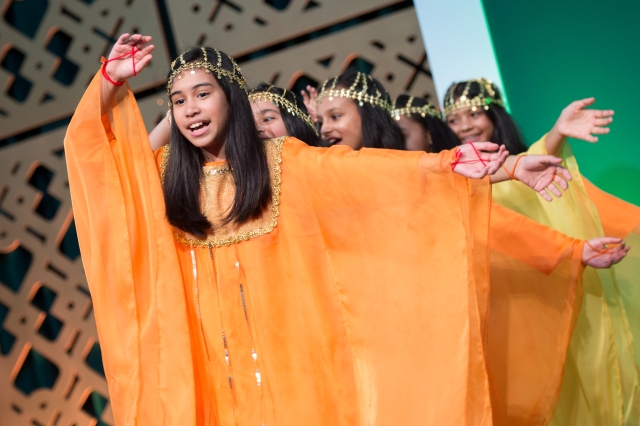 While the early evening program boasted many components, including performances of traditional Saudi dance and music, the clear highlight of the event was the chance to meet
Prince Khalid bin Salman bin Abdulaziz
-- the kingdom's recently installed Ambassador to the United States.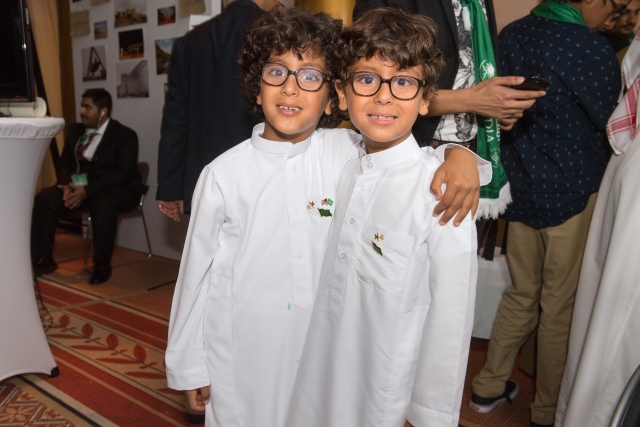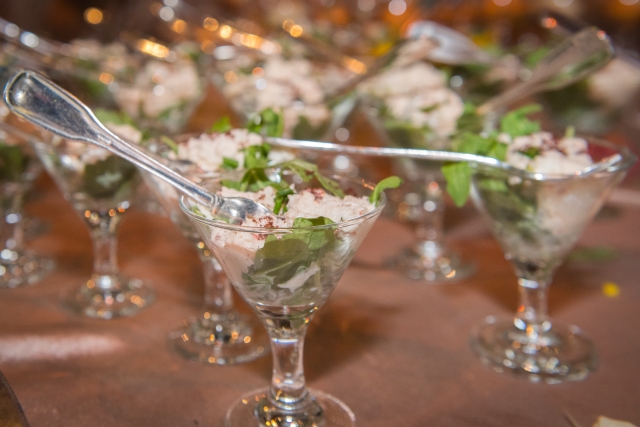 A former F-15 pilot and officer in the Royal Saudi Air Force (he received his initial training in San Antonio, Texas) and most recently an advisor to the Saudi Embassy in Washington, the Ambassador was quick to draw a crowd of well-wishers (and selfie takers) as he made his way through the building.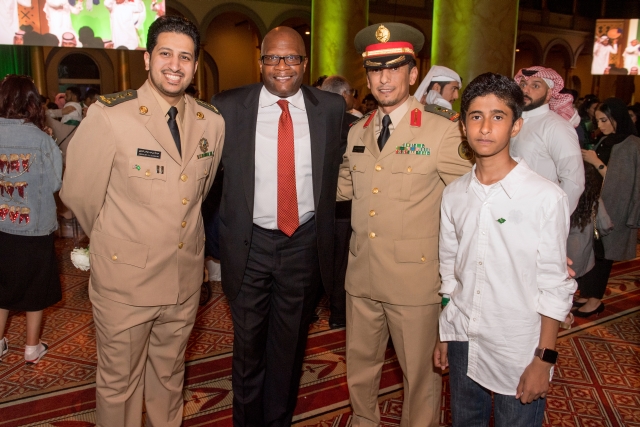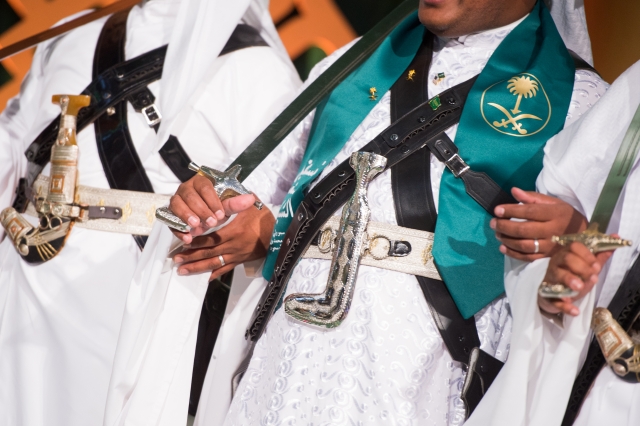 But the celebration continued long after he headed back to work, as adults and children feasted on authentic preparations of Kabsa (rice, veggies, and meat), Saleek (a risotto equivalent), and the like and visited booths touting familiar native wares and trips back to the Middle East.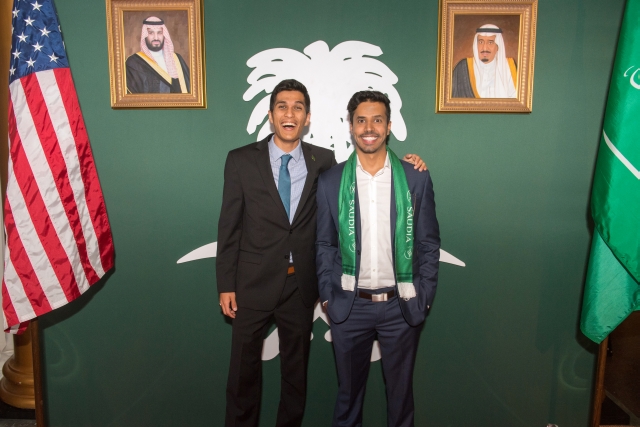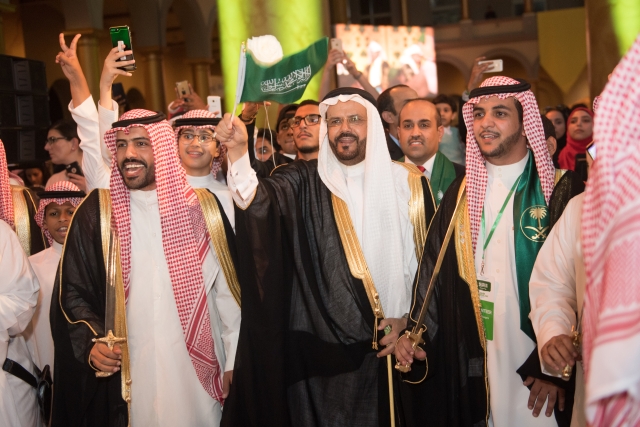 The number of Americans in attendance on Saturday served as a frequent reminder of the strong ties the United States has to Saudi Arabia, both economic and militarily, although conversations were decidedly more festive than business-like in tone.